Makeup
My Easy Beauty Routine for Busy Moms
It comes down to four things -- five if you're an overachiever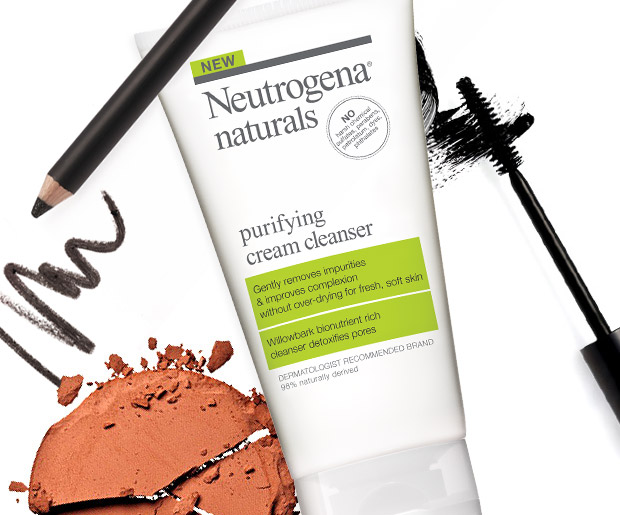 I'm not a regular makeup-wearer in my off-time. That said, after working with amazing makeup artists over the years, I've learned how to fine-tune my beauty routine so that I get maximum effect for the minutes I spend applying it. If you're constantly on-the-go like I am, try using just these products:
1. Cream cleanser. The first step in a good makeup routine is thoroughly cleansing your skin.
Neutrogena Naturals Purifying Cream Cleanser
rids my skin of dirt and oil without over-drying.
2. Concealer. You can draw a perfect cat eye or paint on brightest, prettiest lipstick, but taking a minute to cover up blemishes and dark circles does more for your face than anything else.
3. Bronzer. It can be used to add color to cheeks, contour for more chiseled-looking features, and -- when dusted on the center of your chin, nose or forehead -- blur any imperfections that your concealer doesn't cover.
4. Mascara. Need I say more?
5. Eyeliner. If I have a little extra time to get pretty, I do my favorite makeup-artist trick: tightline my eyes by putting a little liner just underneath the upper lash line. I have small eyes -- I lovingly refer to them as ferret eyes -- and it's amazing how much this little change opens them up.
Mind. Body.
Natural Beauty.
with guest editor Kristen Bell

Back
to top