Beauty Tips
Grief Ravaged My Looks and Left Me Hollow. This Simple Act of Self-Care Saved Me
We all know a little lip gloss can lift our spirits. But it wasn't until after tragedy struck that I discovered the true power of makeup
The woman's face was startling. It stopped me in my tracks. I stared. Who
is
she? She was gaunt and vacant -- dull eyes; drawn, dry skin; and no healthy glow about her. Her hair was pulled back in a dry tangle. And wrinkles --
so
many wrinkles.
It was me, my reflection, the face of sadness and sorrow from a shattered heart and hurting soul -- the face of a mom without her son. Without Jack. But it looked nothing like the me I vaguely remembered. The bright, lively, younger-than-my-age look was gone, lost somewhere in the deep abyss of grief.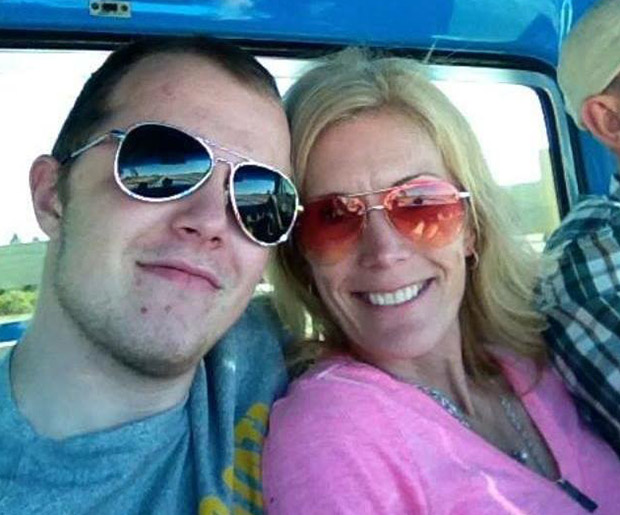 I couldn't (and still can't) remember most of the previous year since "the call" -- that life-stopping, life-changing call from my son's best friend. Jack had suffered a traumatic brain injury after a college assault and had what his neurosurgeon called "a miraculous, rare and remarkable recovery."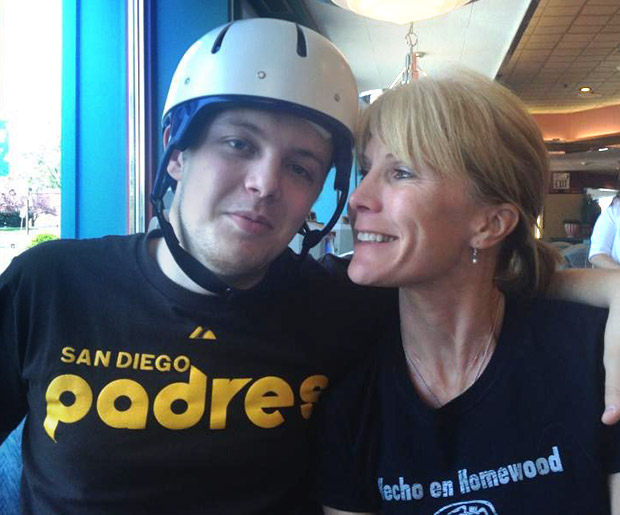 After weeks on life support, two brain surgeries, months in the ICU and rehabilitation, Jack was back at college -- an occasional seizure breaking through. We were flying to spend a weekend with him. I was super-excited. We landed, and my phone rang.
"Nic, I'm so, so, so sorry. It's Jack. He's gone."
For that next year, I remember only the sensation of falling in the dark, curled up in a fetal position, holding my knees, rocking and sobbing. Then after some weeks, it may have been months, progressing to sitting -- for hours and hours -- just gazing into the distance, thinking of nothing but Jack, my oldest son, my best friend, who was never going to walk through our door again.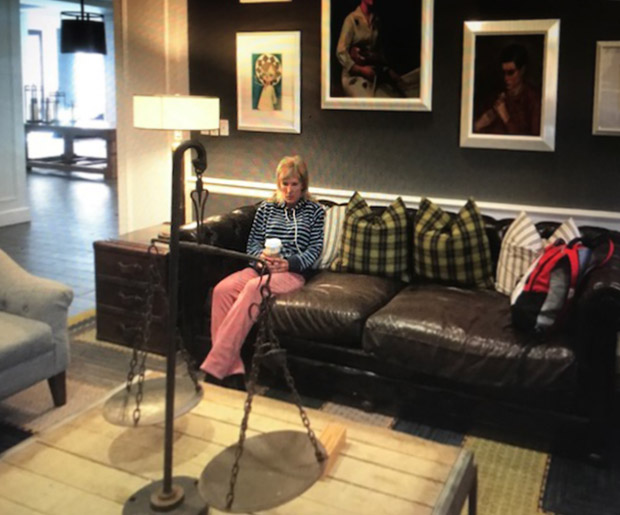 Tragedy in all forms is debilitating. You literally do not care about anything, nothing at all -- least of all what you look like. For a year and a half, I didn't brush my hair let alone do my daily routine: cleanse, tone, moisturize, a light swipe of mascara, a little lip gloss, a spritz of scent and good-to-go. My husband had to tell me to take a shower, walk me to the bathroom, turn on the water, help me step in and wait with a towel after I just stood there, motionless.
Staring in the mirror at this sad-eyed, haggard, aged me, I slowly remembered that that light-touch beauty routine had always uplifted me, made me walk a little taller, helped me feel confident at work -- even had me winking at my reflection, happy with how I looked. I knew I would never,
ever
get back to happy, or winking at myself, but I decided it was time to listen to all of the voices surrounding me: "
You have to start taking care of yourself. It will help you feel better."
Until that moment, my unspoken response screamed in my head,
How dare you think that I will ever feel better!
But that day, I saw something else in the mirror, the motivation I needed to help me understand that I needed to start caring about me, for my own health. I saw Jack, his arm slung over my shoulder as it always was."You look great, Mom. Loveyabunches." He squeezed me, kissed my head, and I decided it was time.
I was nervous standing at my bathroom vanity. I felt guilty confliction
: Your son is gone
-- how dare you put on a pretty face when you're crying and dying inside.... But you must. Jack would want you to take care of yourself. He wouldn't want to see you this way.
With a deep breath and shaky hands, locking eyes with the woman in the mirror, I very slowly massaged my face with cleansing foam, splashed water, and with a cotton pad wiped away the dirt of constant tears. My face felt warm and it felt good. I'd been cold, very cold for a very long time -- the icy grip of grief. I used some toner, moisturized, and stood back.
That's all today. Maybe more tomorrow.
...Or the next day. Or the next. Or, in reality, only the days I ventured out. I'd manage to muster a little concealer and light mascara, very slowly, looking at my reflection like I was 14 and doing it for the first time. I truly believe the eyes
are
the window to the soul, and while my eyes still told my story, I began to see a glimmer grow.
I started taking long baths, sinking into the deep and luxurious bubbles, lights low, candles lit. The water and foam hugged me -- a cocoon of warmth wrapping around my broken heart and tender soul. I went on a shopping spree for essential oils, soothing scrubs, calming masks, shine shampoos, luscious leave-in conditioners for my dry, brittle hair -- and minimalist makeup treats.
This was the medicine I started to crave. One day, I confessed to my therapist that my beauty indulgences were starting to feel like an obsession. "That's OK," she said, putting her hand on mine. "It's helping to heal you. You deserve it in so, so many ways. And Jack is smiling at you right now, at his beautiful mom. He lovesyabunches."
Over time, I've slowly felt at peace with more -- a swipe of blush, subtle eye shadow, a little lip gloss. Those who know me know that my makeup is more about hiding the burden inside than looking gorgeous. But they know it's helping me. I look healthier -- regardless of the ongoing struggle on the inside -- and that makes them happy.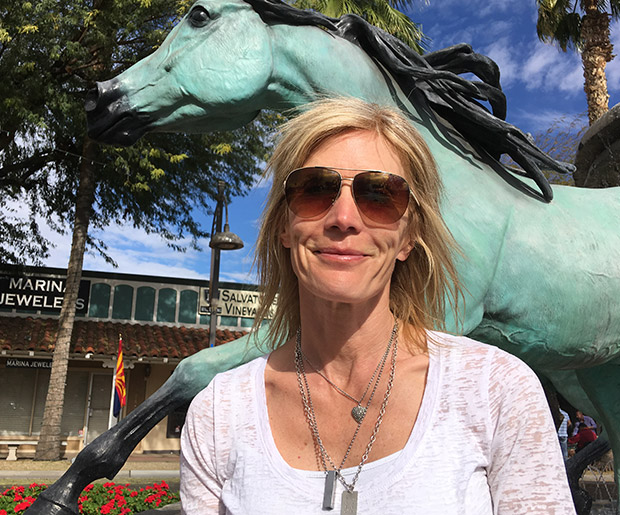 I'm never going to slap on the glitter shadow, long false lashes and bright red rouge. But I've personally proved the power of self-care and how a little lip gloss can go a long way in helping you cope. It's been 992 days since the call. My husband and I are sitting, sipping cocktails and watching a Southern California sunset. He leans over and in.
"You look beautiful. It's lovely to have you back. You look great. Loveyabunches."
RELATED:
Healing Yourself Back to Beautiful
:
From injuries, surgery and health conditions to emotional stress and tragedy, trauma can seriously age us. Here are 7 important ways to help you get your glow going again.