Makeup
Will Being Barefaced Become a Beauty Standard?
Are makeup-free mugs reaching a tipping point or are they but a flash in the pan?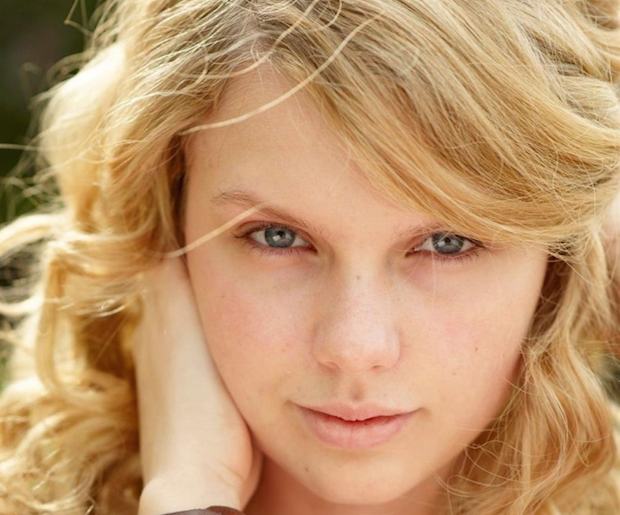 The prevalence of "nude" or "naked" faces on recent runways, on celebrities spotted in public and (gasp) in #selfies and on regular, everyday Janes Doe prompted the Gray Lady herself,
The New York Times
, to make a rather bold statement this morning: "a no-makeup look seems to be emerging as the gold standard."
Whoa.
When did
this
happen?
The Times cites folks who attribute this "I am woman, here's my
real
face" movement to a "balance between pragmatism and feminism." Is it hard to break through the glass ceiling when you're spending way too long getting your eyelashes to look a certain way? That would appear to be the thrust here.
READ: No Makeup Dare: 7 Beauty Bloggers Take it All Off
One makeup pro, Diane Kendal, who's known for her barely there runway looks for designers like Thakoon and Alexander Wang, has given this some thought and sees the movement as a "nod to the 90s" which, as she points out, makes sense. "That's when a lot of the designers now were growing up and that's something for them to reference. It looks much more modern and dynamic. Being fresh-faced gives you an air of confidence."
Wait. Confidence without makeup? That's a radical concept.
Or ... not. Seems that a lot of women can relate to the notion and the wash-n-wear ease of it. In fact, when popular blogger The Man Repeller posted about the origins of her laissez-faire routine (she's both comfortable with her appearance and inherently lazy), she touched a nerve -- so many of them in fact that her site crashed.
And, according to Deborah Rhode, a Stanford law professor who wrote "The Beauty Bias," this topic is about much more than our penchant (or lack thereof) for cosmetics.
"Women are subject to much more rigorous standards for their appearance," she says. "In Silicon Valley, top male tech entrepreneurs can get away with shoddy grooming, jeans and T-shirts, she said, while women like Sheryl Sandberg and Marissa Mayer appear in full makeup. There's an assumption that a woman is somehow less professional if she doesn't wear any makeup at work, but it's really women being subject to a double standard. They are faulted for caring too much or not enough. Either they 'let themselves go' or are 'vain and narcissistic.' "
"I gave a lecture today and I want to be judged by my content and not the color of my lipstick," Rhode told the paper. It's hard not to let that comment sink in and rattle around your brain, seeking out a comfortable niche in which to nestle.
Where's your niche? Do you have a stand? Are you comfortable barefaced or do you prefer wearing makeup and putting your best face forward? Do you tailor your look to your mood or your calendar? Please do share your thoughts, this is a conversation we should probably have ...
READ: Mila Kunis Goes Makeup-Free in New Jewelry Campaign