Health & beauty
Bizarre Barbie Plastic Surgery App Gets Pulled From iTunes
The liposuction "game" was deleted from the database following outrage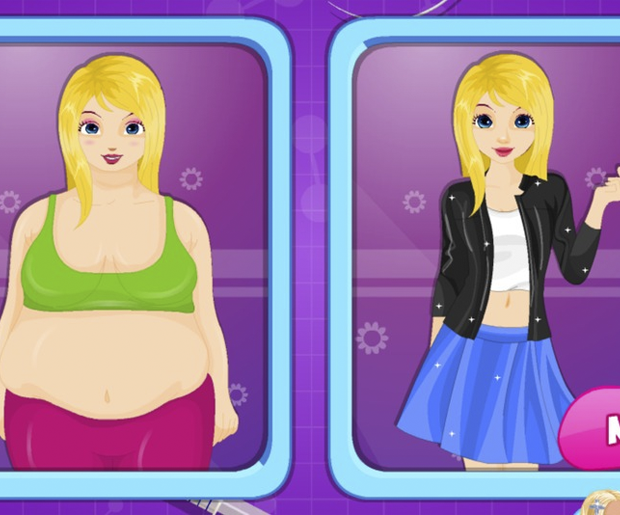 Considering she's a plastic doll and all, it's kind of crazy how Barbie has become a sort of scapegoat for everything wrong with society's perception of beauty. Her unrealistic measurements and generic,
doll-like
brand of beauty have been translated into a metaphor for impossible expectations. We've seen Photoshopped images based on how a woman with Barbie's frame would look in reality, as well as
Barbie dolls Photoshopped into "average" weight
and the infamous
plus-size Barbie
.
This latest controversy, however, has nothing to do with Barbie's original makers (Mattel, for the record), but rather a bizarre Barbie-inspired iTunes App Store application that has since been removed. "Plastic Surgery & Plastic Doctor & Plastic Hospital Office for Barbie Version" is exactly (sort of) what it sounds like: the game introduced players to an "unfortunate girl," essentially an overweight interpretation of the popular doll, then walked them through an extremely graphic liposuction procedure to make her "slim and beautiful."
RELATED: This Barbie's Got Back
There's no word on how long the app lingered in the store before being pulled, but regardless, it was an Everyday Sexism social media campaign that resulted in its deletion. The "game" was being marketed to users ages nine and above ... which kind of makes us think, this app must have been the product of a very sick mind. [
Mashable
]
more stories