Health & beauty
Artist Pokes Fun At The "Magic" Of Photoshop
Anna Hill created a series of ads touting the "benefits" of Photoshop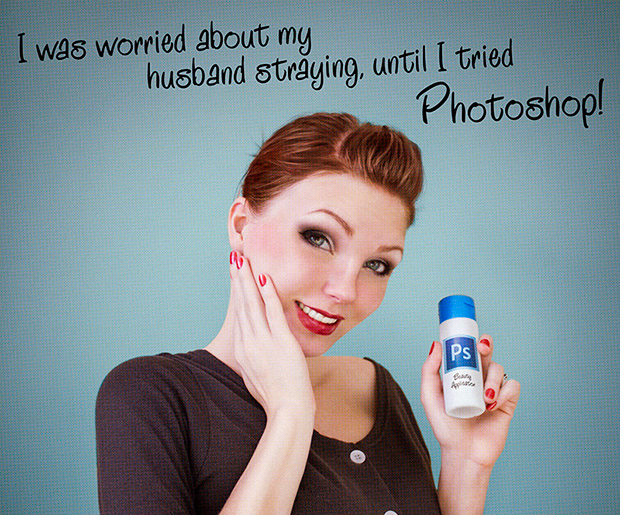 Looking for the latest and greatest beauty product? Have you considered, well, Photoshop?
Everybody's
using it. Okay, okay, seriously though, East Carolina University student Anna Hill wanted to poke fun at the way that Photoshop is used to sell virtually everything -- including beauty products, so she created a series of four "ads" for a final project, touting the incredible effects of Photoshop as a miracle beauty aid.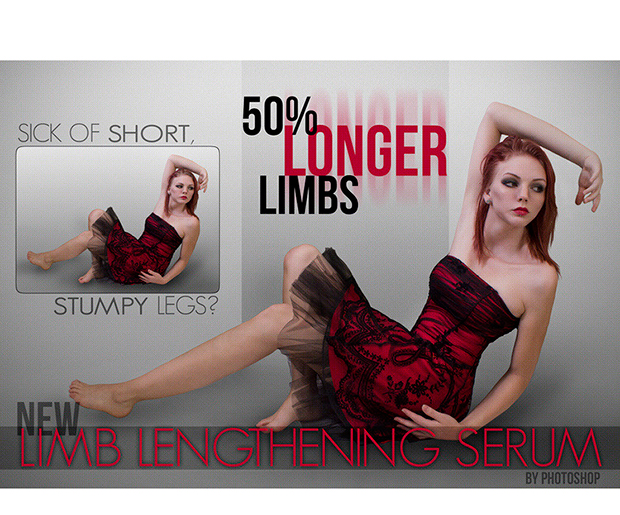 "This kit acts as: eyeliner, eyeshadow, mascara, eyebrow filler, eye whitener, colored contacts, lipstick, concealer, foundation, skin contouring, pour minimizer, hair dye, and plastic surgery," reads one "ad" for Photoshop. Another touts the amazing "limb lengthening" qualities it offers.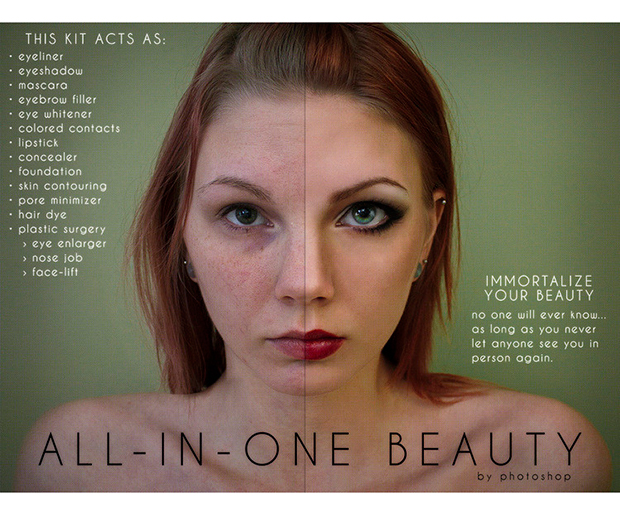 "They really are altered so much, they may as well be advertising Photoshop rather than the products they actually sell," said Hill of beauty advertisements.
Hills hope is that her critique sparks women to question the reality of the images they see -- and the messages they're being sent about the need to look perfect. [
Huffington Post
]
more stories