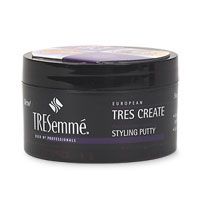 Quite Sticky

this product holds style pretty well, but my hair lost its natural softness. it was really tangled, so make sure your hair isn't already tangled before applying this product.

Wonderful Product

I love it. It is the only product that tames my golden locks which are natural. Without it my hair would be a big frizz ball. Can't say enough good about this product.

Not so good.

Tresemme is one of my favorite brands of hair products, I was hoping this would give me that piecy, choppy look to my layered hair. Sadly, it didn't do much, maybe when you first put it on. But in about an hour my hair goes back to the way it was. I tried putting on more but it just made my hair waxy. ew.

Back
to top