Jordin Sparks Announces the Launch of Her First Fragrance
Posted on October 4, 2010, 9:11 AM
The Broadway star and "American Idol" winner will launch Because of You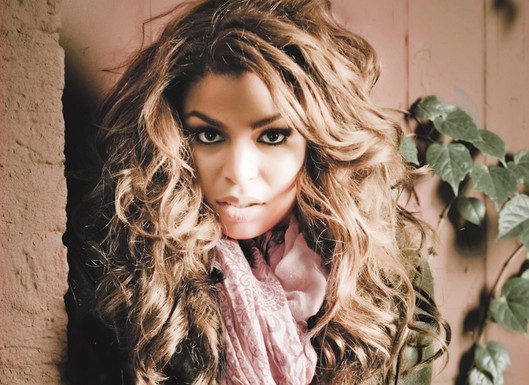 Jordin Sparks Announces the Launch of Her First Fragrance
Jordan Sparks, the "American Idol" winner, announced today that she will launch her very first
fragrance
, titled Because of You. The Broadway star will release the fragrance next week and hopes to also eventually put out color cosmetics and skin care, but wanted to start with a perfume.
"When I was starting this project, I really wanted it to be affordable," Sparks said in an interview with Women's Wear Daily. "I looked at some other celebrity fragrances, and they were like $80. Even now, I look at a fragrance that's $80, and I can't bring myself to spend that much."
Sparks' credits other perfumes such as Angel and Flowerbomb as two of her favorites and stressed that her fans deserve the very best. "In this economy especially, my fans deserve a high-quality, reasonably priced scent," she said. In fact, said Sparks, her fans are also the impetus behind the scent's name. "My fans are the reason that I get to do any of this," she said of the fragrance, her current role in Broadway's "In the Heights" and the fashion line she did with Wet Seal, to name a few.
The fruity floriental Because of You, concocted by Belmay Fragrances, has top notes of clementine, white imperial currant and orange blossom; a heart of nectarine, sharry baby orchid and coral charm peony, and a drydown of sheer musks, vanilla bean, Baltic amber and blond woods. "I wanted it to transfer easily from day to night," Sparks said, "so we needed a little darkness [from the musks and amber] in there. It starts out as a day fragrance and then becomes a night fragrance."
Because of You will launch first at Dots, a fast-fashion, women's specialty apparel and accessories store, with 400 stores in 26 states. "Jordin is a great fit for us," said Vincent Butta, chief marketing officer of Dots. "We are a company which appeals to a specific demographic — those who love fast fashion, pop culture and reasonable price points. Like Jordin, we are wholesome, but current in pop culture."
Because of You, will be introduced at $9.50 for a 2.5-oz. bottle. The price will rise to $14.95 on Nov. 1.
Will you try Jordin Sparks' first foray into fragrance, Because of You?