Bond Girl Gemma Arterton Shows Off Angel Tattoo
Posted on March 30, 2010, 1:52 PM
Gemma Arterton, who is best known for her role as the titian-haired temptress, Strawberry Fields, in 2008's Bond film "Quantum of Solace," appeared on the red carpet with one unexpected accessory - an angel wing tattoo tucked just behind h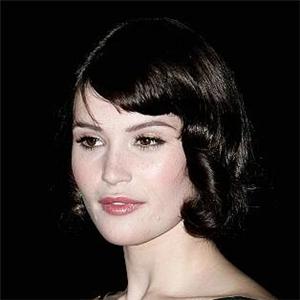 Gemma Arterton reveals a tattoo behind her left ear.
The starlet, pictured here, was stepping out for the premiere of her latest film, "Clash of the Titans," in which she co-stars with Sam Worthington and Liam Neeson. To show off her new ink, she wore her hair in a slicked-back top-knot.
While we're not sure how we feel about the tattoo, we had a visceral reaction to her
hairstyle
- it was awful! Unless she wanted to look like turnip, we call this one a miss.
The rest of her ensemble, however, was lovely. Arterton wore natural-looking makeup that made the most of her beautiful,
healthy skin
, and wore a sleek black dress. The look was surprisingly clean-cut for a lady who just got inked!
What do you think - does the tattoo give her style some street cred, or did the siren of the silver screen mar her beauty with a tattoo so close to her face?