Photo 1/22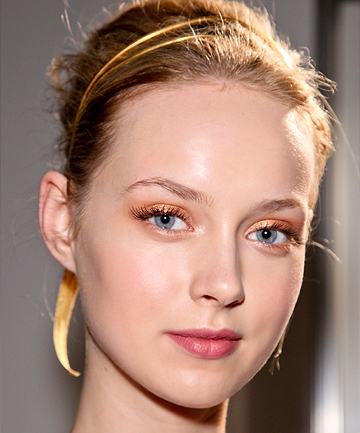 First comes the wedding invitation, next comes the dress, then comes the finishing touches. Whether you're a bride, bridesmaid or guest, makeup plays a starring role in your wedding look. Most attendees and bridal party members want to look like the best version of themselves — and they want wedding makeup that looks radiant in photos. The blushing bride idea holds true whether you're the one walking down the aisle or catching the bouquet.
Even if you love to play around with makeup, now likely isn't the time to experiment with fashion-forward looks like
yellow eyeshadow
, blurred lipstick or
head-turning unicorn makeup
. Many 2018 wedding parties will no doubt be inspired by Meghan Markle, aka the newly titled Duchess of Sussex, and
her "no makeup" makeup wedding day look
, but there are plenty of other sources of inspiration, including the runways. Read on for some flattering and easy-to-wear wedding makeup looks that are perfect for the summer season and beyond.
Cover image via Imaxtree
Image via Imaxtree
Photo 2/22
Feeling Rosy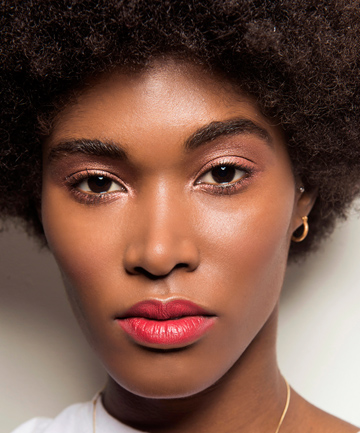 Blushing bride? How about rosy bride (or wedding guest or bridesmaid)?
Rose gold
is one of the hottest shades in beauty, but it can still be worn to a wedding in 2018 and not look terribly dated in photos five years from now. Try pairing a shimmering eyeshadow with a pinkish red lipstick. Ditch the lip liner and dab the color on like a stain for a romantic finish.
Image via Imaxtree
Photo 3/22
Kiss of Coral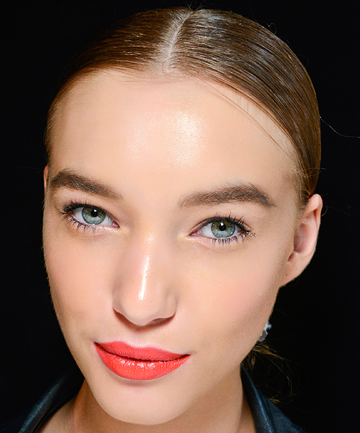 Love a bold lipstick but concerned about red being a bit harsh? Give coral a try. It's vibrant, perfect for the season and lights up the face. Simply pair it with defined brows and a few coats of black mascara.
Bite Beauty Amuse Bouche Lipstick Spice Collection
in Lit Turmeric, $26, is a flattering option.
Image via Imaxtree
Photo 4/22
Something Blue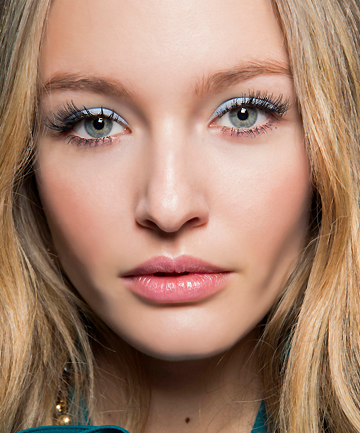 Adding just a hint of baby blue eyeshadow is a clever way for brides to incorporate their "something blue" into their makeup. Bridesmaids and wedding guests can take inspiration from the idea, too. Ensure the trendy color is concentrated on the eyelid and complete the look with black mascara and a soft pink lip color. It's modern but not avant-garde.
Image via Imaxtree
Photo 5/22
Pretty in Pink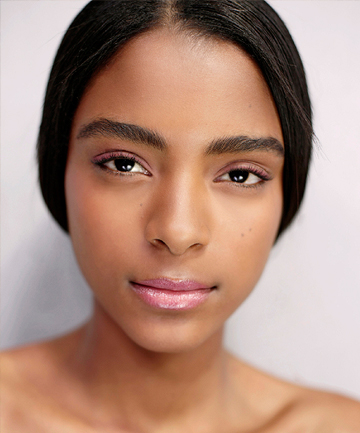 Take advantage of some of the
new non-sticky, high-shine lip glosses
on the market and try a cotton candy pink gloss with just a touch of warm muted pink eyeshadow. Use a very light hand to apply mascara — too many coats will overpower the rest of the face.
Image via Imaxtree