Photo 1/27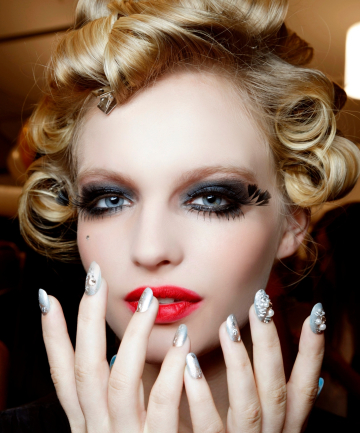 Runway beauty is about more than hair and makeup — it's a trifecta that includes nails. Exaggerated eyeliner,
acid neon colors
and floral headpieces may have grabbed our attention during the
Spring 2019 shows
, but not even all the drama happening above the neck could distract us from the manicures since there were many gorgeous looks at the shows in New York, London, Milan and Paris to draw inspiration from.
Nail art
is always a runway staple and it's often where manicurists show just how imaginative they can be. At this round of shows, there were labor-intensive, jaw-dropping designs that are sure to earn spots in the manicure hall of fame. There were also easy nail art looks that those of us who aren't artists can achieve. (Think
glitter manicures
and no-fuss graphic prints.)
In terms of colors, you may forget that it was the Spring 2019 season given the number of dark nail colors on display. It seems the seasons have done a flip-flop with pastels and electric shades currently trending for fall. If you're wondering where all the cheer has gone, select shows made up for the somber tones with romantic pink and energizing yellow manicures.
Whether you're searching for something joyful, moody, a little extra or want to put your manicure skills to the test, the Spring 2019 shows offered nail trends for everyone.
Image via Imaxtree
This article originally appeared on TheFashionSpot.com
Photo 2/27
Bling Bling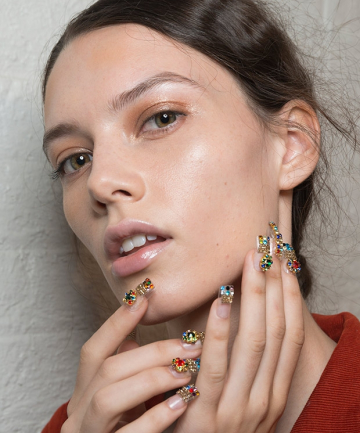 The nail bling quota was definitely fulfilled at the ADEAM Spring 2019 show. Rhinestones of varying shapes and sizes were put together for a gilded look fit for a queen.
Image via Imaxtree
Photo 3/27
Bling Bling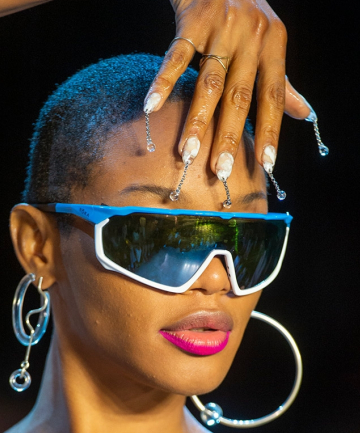 Some people enhance the tips of their nails with a
French manicure
. Others take it to the next level by adding dangling nail piercings a la Chromat where the bling rivaled the outsize hoop earrings.
Image via Imaxtree
Photo 4/27
Bling Bling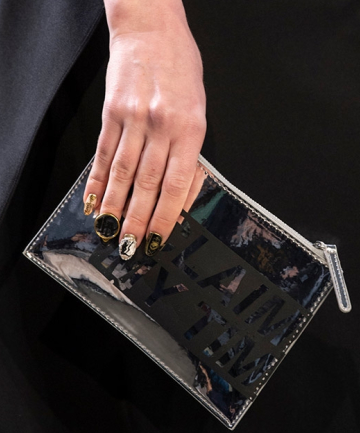 Libertine typically makes manicure fantasies come true. Lead CND artist Heather Reynosa and her team delivered for Spring 2019 by decking out nails with cameos, rhinestones, caviar pearls and, er, bits of braided hair for a new take on Victorian romance.
Image via Imaxtree
Photo 5/27
Bling Bling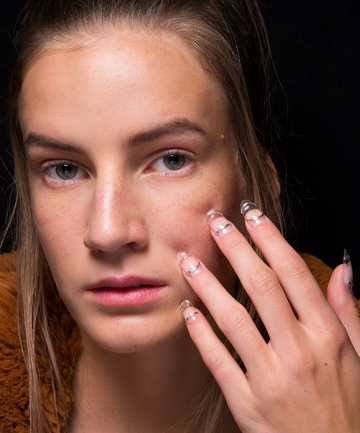 It's clear that the a
clear trend
isn't going away. It made its way to Mary Katrantzou where the CND geniuses created different
looks inspired by blown glass
.
Image via Imaxtree