Photo 1/10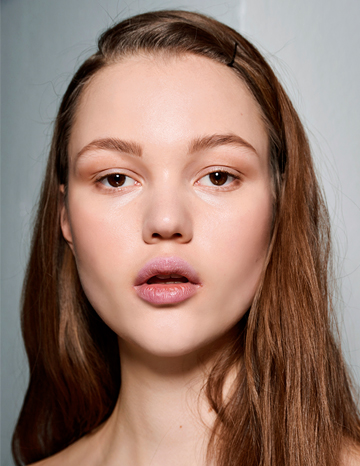 Let's be real: when you're sneezing up a storm, the last thing you have on your mind is a strict ten-step skin care regimen (replete with weekly at-home AHA peels and bubbly sheet masks, of course).
Unfortunately, in addition to throwing a wrench into your immune health, a cold can also wreak havoc on your skin. They can seriously dehydrate your skin, leaving it feeling dull and irritated as a result.
Don't worry, it's not too complicated — board-certified dermatologists actually suggest that simplifying your routine can help your skin bounce back in no time (yes, really). We tapped four derms to break down all the ways you can help your skin recover, stat. From the hydrating properties petroleum jelly to all the product ingredients you should probably avoid, read on for some handy tips to help your skin get its groove back.
Image via Imaxtree
Photo 2/10
Consider petroleum jelly your new BFF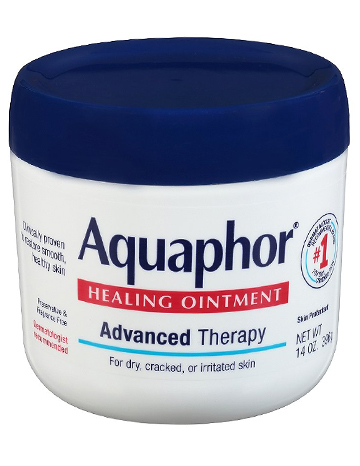 A runny nose can definitely cause sore raw skin, which makes it extra important to prevent damage by providing a protective layer to the skin barrier, according to board-certified dermatologist Dr. Blair Murphy-Rose, MD, FAAD.
"The best thing is to prevent damage to your skin in the first place by providing a skin barrier (protective layer) to protect your vulnerable skin during your cold," Dr. Murphy-Rose tells TotalBeauty. "Petroleum jelly or Aquaphor are excellent emollients to apply." She advises using your fingers to dab a small drop of ointment under the nose, and inside the nostrils to lightly protect your skin. Also, for more severe cases, she recommends using topical hydrocortisone cream to alleviate irritation.
Photo 3/10
Increase your fluid intake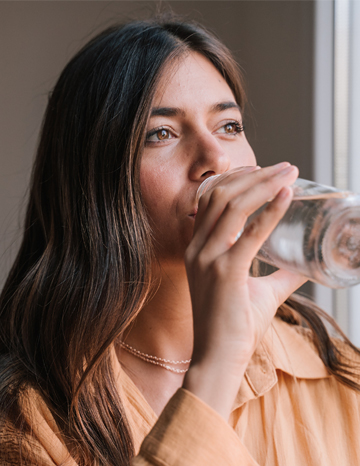 Since any illness — including a cold — can leave your skin dehydrated, you've got to drink your water. "Hydrating from the inside and outside is the best way to recover," says Dr. Murphy-Rose. "Increase your fluid intake by drinking plenty of fluids during and after a cold virus."
Image via Eva Blanco/EyeEm/Getty
Photo 4/10
Don't rub your skin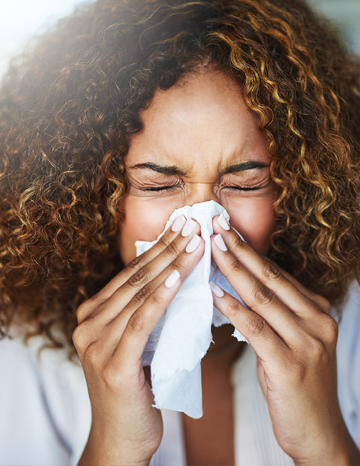 Be gentle on your poor, stuffy nose! "Each time we rub a tissue on that redness-prone zone, we increase the damage," explains board-certified dermatologist Dr. Sapna Palep, MD. "With that said, try not to rub that skin too hard, and use softer tissues (with lotion embedded inside) if this cold is going to go on for a while."
Image via PeopleImages/E+/Getty
Photo 5/10
Treat acne with caution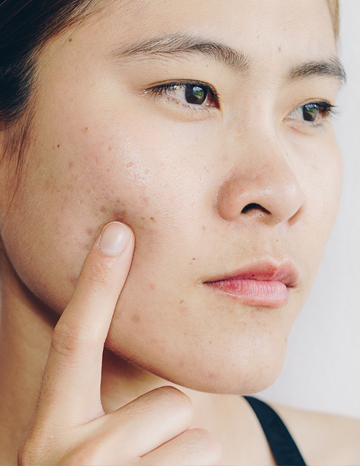 While it may be tempting to use high-strength acne products when you are battling pimples, and recovering a cold, board-certified dermatologist Dr. Tsippoora Shainhouse, MD, says it's important to treat acne with caution during this period of time, as the skin may be fragile and inflamed.
"Use your regular acne wash and topical acne meds on the affected areas, but try to baby the rest of your dehydrated, inflamed skin with some gentle products and non-comedogenic moisturizers," says Shainhouse. "As you get back into your regular skin care routine, your skin should bounce back to business as usual, so try to be patient in the meantime."
Image via Boyloso/iStock/Getty Images Plus/Getty