Photo 1/9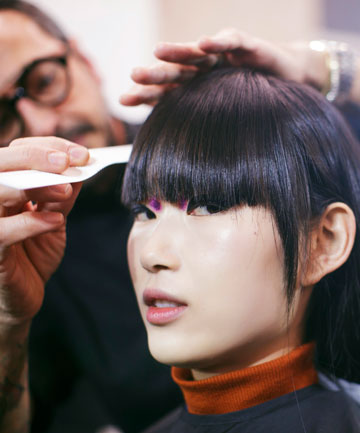 As someone who has done a lot of interviews with celebrity hairstylists (so many interviews), I can attest that there are a ton of products involved in
the looks that strut down the runway
or show up in magazine shoots and
red carpet moments
. I can also tell you that every single stylist has one product in their kit that they would sooner stay home than show up to a set or location without. It's pretty much their secret weapon.
Which is why I thought it could be fun to get some of the best in the game to dish on that secret weapon in their kits. Some of them developed the product they always wanted, some partnered up with the companies because they love it so much, but they all know what product makes the difference — and now they're going to let you in on the secret. Get ready to find out the It factor that takes celebs from drab to fab from the people who create those photo-ready looks.
Image via Imaxtree
Photo 2/9
Michael Duenas, Garnier Consulting Celebrity Hairstylist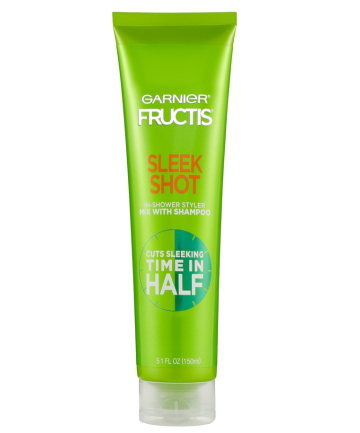 "My secret weapon is actually a sneak preview of a product that's hitting shelves in January. It's a pre-drying product called Garnier Fructis Sleek Shot, $4.49 (available for pre-sale at Target.com starting December 2). I mix it into my client's shampoo before I wash their hair. It saves me so much time during blow-drying and manages frizz so I can apply less heat, which helps me keep their hair healthier. Using it is super simple: just add it to your shampoo, then rinse, condition and blow-dry away, no other steps. It works with every hair type to maintain a smoother style and keep frizz at bay. Helping the hair dry faster is a huge advantage for achieving a red carpet or photo shoot look: less heat, less damage, less frizz. Just remember to use it in the shower and not post-shampoo: it's considered an in-shower styler only. I'm obsessed with this product, and I can't wait for everyone to try it!"
Photo 3/9
Jonathan Colombini, L'Oreal Paris Celebrity Hairstylist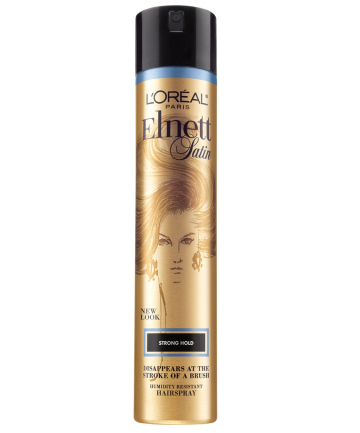 "It doesn't matter whether I'm creating a fictional story for an ad campaign or crafting a more everyday realistic look in the salon: my can of
L'Oreal Paris Elnett Satin Extra Strong Hold Hairspray
, $14.99, is the product I cannot do without. There's a wide range of options within the Elnett products for dry, damaged hair, color treated hair, extra strong hold, etc., which allows me to select the perfect one for the occasion. Its satin finish leaves the hair looking silky and fresh, and the hold is perfect for locking in a look or a more brushable, softer finish. I tell people to think of it as a workable styling spray; use it to take your style at home to the next level. Pro tip: don't use it on wet hair, but once your hair is dry, be liberal with it! It's really for all types of hair. I love its ability to give finer hair that extra lift of volume. My favorite secret weapon isn't a secret anymore and I am more than ok with that!"
Photo 4/9
Howard McLaren, celebrity stylist; co-founder and creative director of R+Co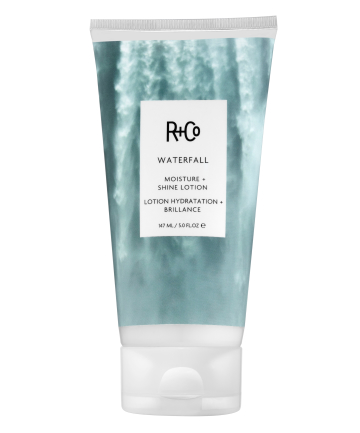 "The secret weapon product for me is our
R+Co Waterfall Moisture + Shine Lotion
, $29. It introduces moisture to the hair strands, controls frizz and gives controllability that makes hair feel healthy. It gives the hair a quality that no other product I have found can do along with the protective ability to withstand heat from styling tools that dry hair and create frizz. We design our products so application and use are very simple; we want you to get the same results on your own as you would from seeing a professional. It creates moisture without heavy build-up and works on all hair types, especially from very fine to medium hair."
Photo 5/9
Aaron Grenia, celebrity hairstylist and co-founder, IGK Hair Care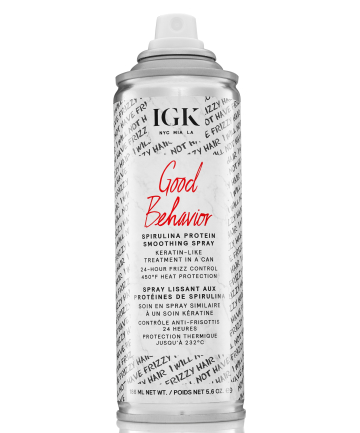 "I'm quite fond of our
IGK Good Behavior Spirulina Protein Smoothing Spray
, $32. It does exactly what it says: it's like a keratin treatment in a can. It smooths, adds shine and reduces frizz up to 24-hours and has 450°F heat protection. I apply the product to my client's damp, towel-dried hair and rough dry it, then mist the hair again in sections and flat iron for the smoothest results. Even if you don't use it when you blow-dry, always use it when you flatiron or curl to seal the cuticle, reduce frizz and protect your hair from heat. My tip is to spray both the top and the bottom of the section of hair, then comb it through. You get the most frizz at the ends — and that's where most of your damage is — so adding extra on the ends will give you a more polished look. It can be used on any hair type, but it's especially good for hair prone to frizz."