Photo 1/11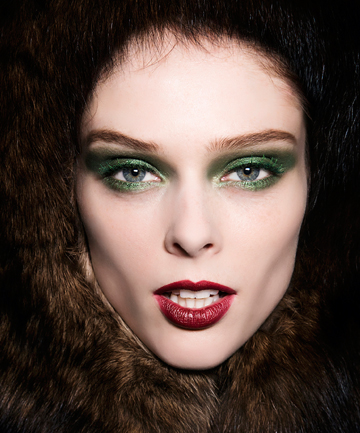 Last year, you promised you'd plan your Halloween costume out ahead of time... yet now the day's almost here, and you're still scrambling for last-minute Halloween ideas. That's okay, we've all been there — which is why we've listed some easy Halloween makeup looks, perfect for saving the day.
We get it, not everyone is as creative as those Instagram makeup gurus who can do three costume and makeup changes in a single night. You also probably don't want to go out with some cheesy face paint that looks like something you might have rocked at a birthday party in the second grade. Instead, we've found some looks that are equal parts easy and chic — keep reading for some of our favorite options.
Image via Imaxtree
Photo 2/11
High-fashion scarecrow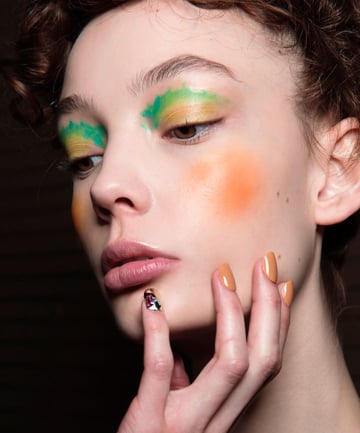 Don't let the dark of the night dull your color. Go for that bright autumn shades of orange, yellow and green to recreate this look in a scarecrow style.
Apply a pigmented orange shade right on the apples of your cheeks and blend it out a little. Use the same blending style on your eyelids, starting with a yellow base, topped with neon green in the crease. Don't be afraid to make this look a little messy — that's part of its charm.
Image via Imaxtree
Photo 3/11
Ghostly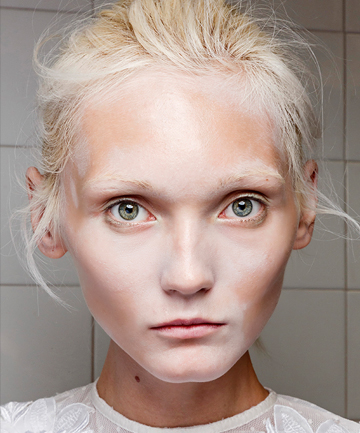 Very easy, but still spooky and chic! Go for this ethereal ghost look by applying white powder all over your face on top of your foundation. To make it look artistically done, apply it lightly first and start with small patches in different areas of your face.
Image via Imaxtree
Photo 4/11
Witch, please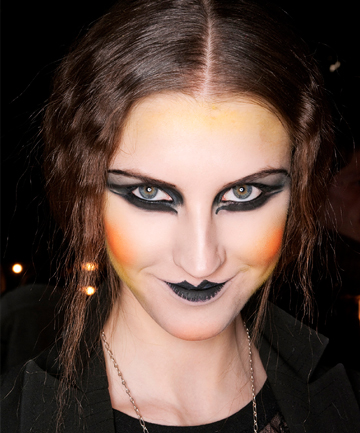 Being a witch for Halloween never fails. It's chic, high-fashion, and relates to your Harry Potter dreams from your childhood.
Start with a strong eye look. Then, draw an extended wing on your upper lid (and don't leave your lower lashes out the game). Blend in a spooky orange blush on your cheeks and connect it to the frame of your forehead. Finally, top it all off with black pointy doll lips (and an equally pointy hat, of course!).
Image via Imaxtree
Photo 5/11
Vampy and sexy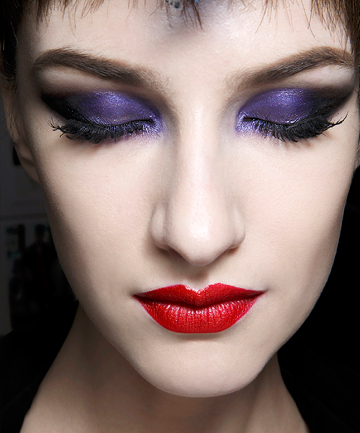 Halloween vampires are two things: fierce and sexy. To get this look, choose a pale-looking foundation. Create a strong purple and black smoky eyeshadow look for some drama and, for the pièce de résistance, add a slash of blood-red lipstick.
Image via Imaxtree