Photo 1/15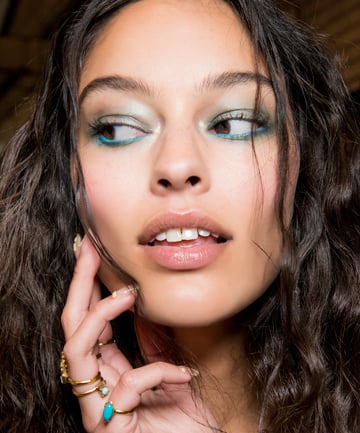 After many cold winter months, it's finally the start of a new season, which means that it's time to update your look. The
Spring 2018 runways
gave us many gorgeous beauty trends to consider, including bold eyeliner in all shapes and colors. And for the first time in many seasons, it wasn't just
liquid eyeliner
taking center stage; eye pencils got plenty of play, too.
Pencil eyeliners are often overlooked in favor of the rich, pigmented finish of a liquid, but it's time to give pencils equal billing as they can create some striking looks. On the runways, makeup artists experimented with the placement, thickness and color of eye pencils. Pencils were worn solo or paired with eyeshadow, demonstrating their versatility and how a few lines can brighten the entire face.
Paul & Joe Beaute artistic beauty director Craig-Ryan French prefers to use a pencil eyeliner over liquid (he likes
Paul & Joe Beaute Waterproof Eye Liner
, $20) particularly when doing makeup for television. "A pencil adds both depth and drama to the eyes," he says, adding that it's softer and more versatile compared to a traditional liquid liner.
Ready to give your tried-and-true pencil eyeliners another go? Keep reading for all the runway inspiration you need.
Image via Imaxtree
Photo 2/15
Green eyes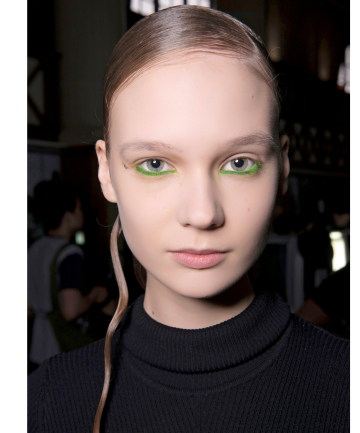 A thick line of lime green eye pencil on the lower lash line will make any eye color pop. Leave the rest of the face natural to give the eyeliner a chance to shine. We're fans of the
NYX Slim Eye Pencil
, $3.99, because it's bright and resists bleeding.
Image via Imaxtree
Photo 3/15
Break from black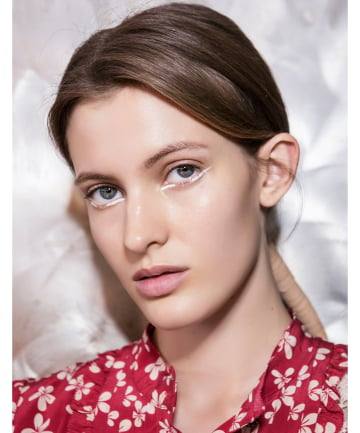 White pencils can help make eyes look bigger, brighter and more awake. Use a long-wearing pencil, like
Make Up For Ever Aqua XL Eye Pencil
, $21, to draw a stroke on the inner corners of eyes and another line in the middle of the lower lash line that extends past the outer corner.
Image via Imaxtree
Photo 4/15
Black eyeliner update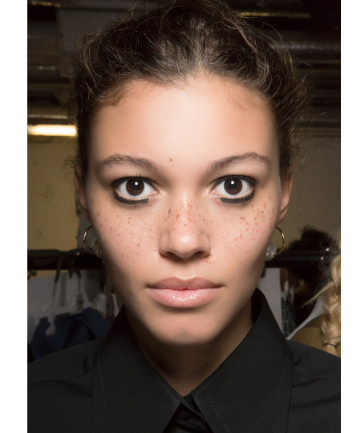 Rather than lining the perimeter of the eye, rim only part of it with a pigmented pencil eyeliner on the lid, tapering the line towards the inner corners. On the bottom, draw a thick stroke below the waterline, starting half an inch from the outer corner. Skip mascara so the unique shape stands out.
Image via Imaxtree
Photo 5/15
Modern mod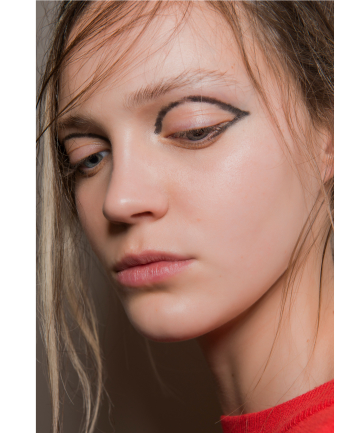 The John Galliano Spring 2018 show was full of eye pencil inspiration. One of our favorite looks was this cool twist on mod eye makeup. Leave off the white eyeshadow and define the eye socket with a thick stroke of black pencil, connecting it to the outer corner with a flick. Don't worry if the line isn't perfectly crisp, a lived-in effect keeps it cool.
Image via Imaxtree