Photo 1/7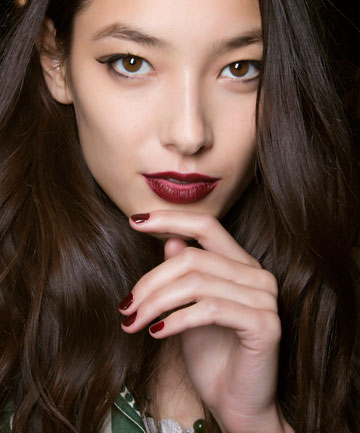 Your hands and nails need the same amount of love you regularly give your face. Think about it, your hands also endure sun exposure, stress and dirt as you constantly use them every day. But the skin on your hands is different from your facial skin. Your palms lack sebaceous glands, which makes it difficult to maintain moisture. Flip it and you'll notice that the skin on the back of your hand is thin and sensitive, making it prone to aging. This is why they need a care routine that goes beyond your weekly manicure appointment.
But don't cancel your nail session just yet. Regularly making sure your nails are clean, presentable and moisturized is also an important part of your hand care. However, you may be doing some nail care practices that actually do more harm than good.
To keep your hands young and soft, and make sure your nails are getting the right love they need, follow the hand and nail care routine ahead.
Image via Imaxtree
Photo 2/7
Keep your hands clean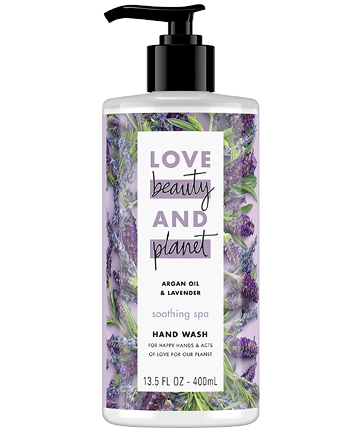 While this is probably already part of your hygiene routine, it's important to keep your hands and nails free from dirt. You don't want to get sick or get rashes, right?
When washing your hands, remember to wash with water that is not too cold or hot as the extreme temperature can stress your skin. Check the pH level of your hand wash to avoid skin irritation. It's best to use liquid hand wash over bar soaps to prevent the spread of germs. Also, it's less messy.
Try: Love Beauty and Planet Argan Oil & Lavender Liquid Hand Wash, $3.99
Photo 3/7
Scrub the dead skin away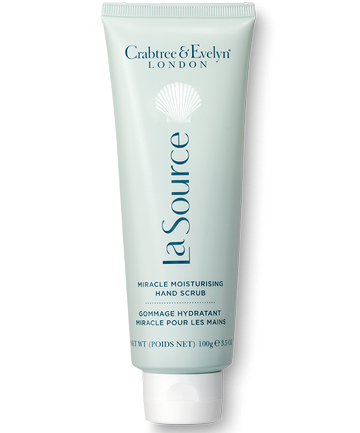 Just like the skin on your face, your hands need some exfoliating to remove deep-seated dirt and dead cell build-up to leave your skin smoother and softer. Can you use your body scrub? Yes, but it's recommended to get scrubs made for your hands. Hand scrubs are gentler on your skin because they are made with smaller granules, which makes them less abrasive. This step also preps your skin for the next step, moisturizing.
Try: Crabtree & Evelyn La Source Miracle Moisturising Hand Scrub, $26
Photo 4/7
Moisturize. Moisturize. Moisturize.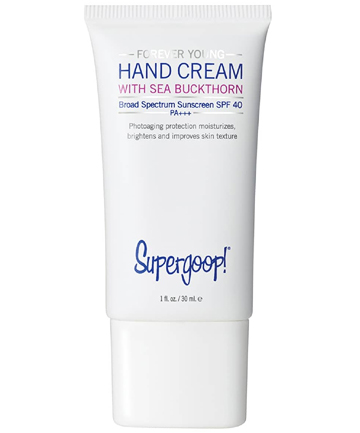 Moisturizing may sound cliche at this point, but it will always be a vital step in every skin care routine.
It's difficult for your palms to absorb moisture and the back of your skin is prone to wrinkling. You can prevent all these by using a good hand cream. It also keeps your hands smooth and soft as it prevents skin chafing and cracking. Use a moisturizer that doubles as a sunscreen, preferably with SPF 15 or higher for protection against the sun's UV rays.
Try: Supergoop! Forever Young Hand Cream, $12
Photo 5/7
Trim regularly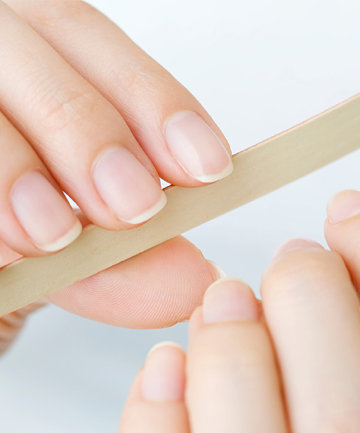 Trimming your nails prevents bacterial infection and ingrown nails. Even if you're into longer nails, giving them regular trimming keeps growth natural and healthy. To avoid breaking your nails, you may opt to use a nail filer instead of nail cutter. This way, you get to choose the length you want without applying too much force on your nails.
Buffing your nails to make them smooth is optional in your nail routine. However, you don't want to do it often as it will thin your nails and make it prone to breakage.
Image via kokouu/E+/Getty