Photo 1/4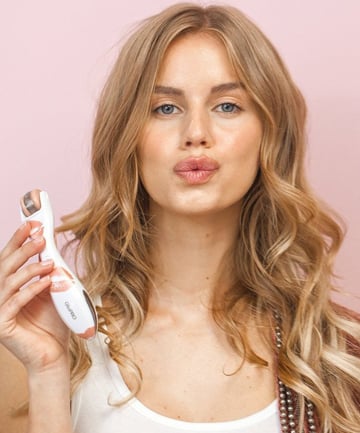 Microneedling, maybe you've heard of it. Or, more accurately, maybe you've scrolled past it. Touted as one of the top skin care trends in 2018, microneedling videos have been popping up all over our Instagram feeds, begging the question,
is rolling hundreds of needles across your face really worth it
?
During microneedling, tiny needles are rolled across the skin to create micro-injuries. This sounds terrible, but the micro-injuries cause skin to push its collagen synthesis into overdrive, prompting faster repair and a healthier-looking complexion. What's more, it allows beauty products to sink deeper into skin. The result? A gorgeously refined glow.
Microneedling can either be done by a professional or at home using one of the many tools on the market, also known as dermarollers. While experts typically recommend consulting a professional for your first microneedling facial, dermarollers use much smaller needles and are less invasive (read: safe) to use at home.
I've used at-home microneedling tools before and they are indeed worth it, so I was more than excited to hear that there's a new tool for lips. Could this be the solution for my slim upper lip?
Launching this month, the
GloPRO Lip Edition Microneedling Regeneration Tool
, $249, is designed specifically for the sensitive skin of lips to deliver smoother, firmer and, yes, poutier puckers. I decided to put the Instagram-worthy lip perfector to the test. Spoiler alert: it's worth a roll.
Image via GloPRO
Photo 2/4
The Promises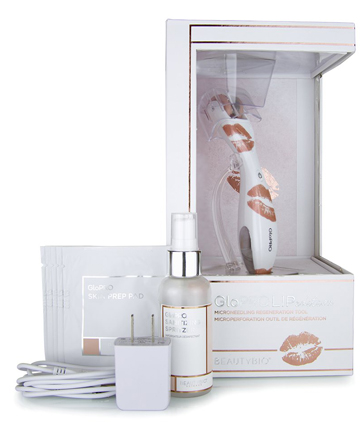 Much like its older sister, the original
GloPRO Microneedling Regeneration Tool
, the Lip Edition offers a hefty promise. With continued use (as in 2-3 times a week, if not daily), the company promises visibly firmer, smoother, younger-looking lips. Consumer testers even hail it as an alternative to cosmetic filters. Consider my interest peaked.
Image via GloPRO
Photo 3/4
The Process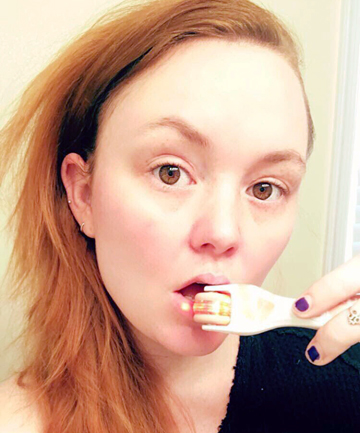 Much like the original, the Lip Edition instructs you to use moderate pressure while rolling hundreds of tiny needles across your lips and the area directly surrounding them in different directions for one minute. By constantly restimulating the area with each pass, you're able to provoke your collagen receptors to go into overdrive, effectively plumping and turning back the clock on your pout.
Photo 4/4
The Real-Life Results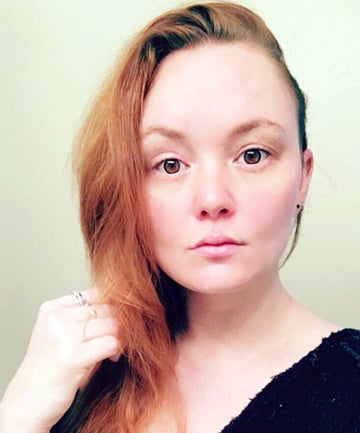 Since I was working with such a small area of skin, perhaps I shouldn't be surprised that the results were minimal. After seven days of rolling, my lips looked plumper but felt more ragged than anything else. I'm not someone who typically gets chapped lips (I religiously apply my always-on-hand
Sol De Janeiro Lip Butter
, $18) but even the creamy goodness of cupuacu butter wasn't a match for the irritated skin that replaced my calm, thinner, pre-rolled pout. However, it should be noted that New York was bottoming out in the single digits during my testing week, which may have contributed to the chapping.
The brand recommends applying a lip serum (
The Pout
) when using the tool for enhanced results. Unfortunately, it wasn't available during my testing.
The bottom line? Despite the chapping, the plumping was promising, so I plan to give the tool another try when the weather warms up. And this time, I'll be armed with a lip scrub and intense lip conditioner.