Photo 1/8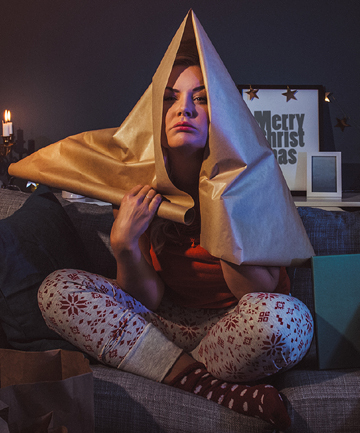 This holiday season might look way different compared to seasons' past — and hopefully it'll be different from the seasons moving forward. That said, the holidays don't have to be placed in a negative frame. The key is to be mindful, to practice gratitude, and to embrace the good. To channel and bask in that inner peace, we enlisted help from two mental health pros.
Image via knape/E+/Getty
Photo 2/8
Why Stress & Anxiety Increase Around the Holidays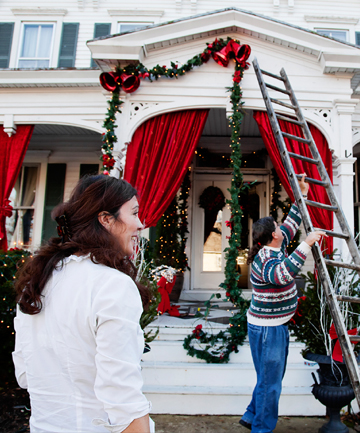 The holidays can feel notably stressful for all kinds of reasons. All of a sudden, you've got way more items to check off on your to-do list and there's a heightened sense of meeting expectations (your own or others').
"Any tendency we have toward 'people pleasing' is exacerbated and amplified [during the holidays]," says Kate Judd, counselor and program director at Shoreline Recovery Center.
In other words, we've got the weight of creating "the perfect holiday" on our shoulders, and it's a heavy load to bear. Dr. Margaret Cochran, a psychotherapist and licensed clinical social worker, adds that there might be some underlying family drama that rears its head this time of year.
Image via JodiJacobson/E+/Getty
Photo 3/8
How 2020 is Impacting Our Stress Levels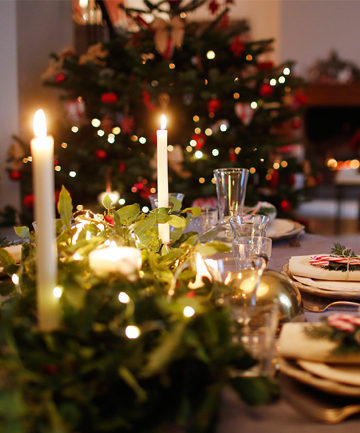 This year really threw us into the deep end, didn't it? Perhaps the most glaring issue is that we're still contending with a scary and unpredictable pandemic that's entirely changed the way the holidays look. Some of us have even been impacted directly by this awful virus.
"This year has been a catastrophic one on a number of levels," says Dr. Cochran. "There are many individuals and families who have sustained horrible losses and are enduring ongoing, incredible pain. As a result, a lot of people don't feel much like celebrating the holidays, especially in the face of a seemingly unrelenting pandemic and all the confusion and uncertainty in the world today."
In addition to worrying about how we're going to celebrate — including whether we should spend in-person time with loved ones — this election cycle has been particularly fraught. Tensions are high, families are split, and many are simply feeling exhausted by it all.
Image via Catherine Delahaye/DigitalVision/Getty
Photo 4/8
Creative Ways to Curb Holiday Stress & Anxiety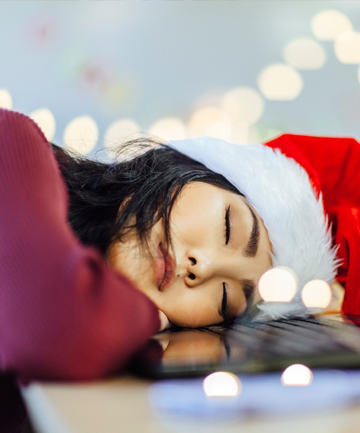 Here's the thing: you are not alone in dealing with this unparalleled level of a complicated holiday season. We're collectively trying to get through it. To help curb your holiday-related stress and anxiety, adhere to the expert advice on the following pages.
Image via recep-bg/E+/Getty
Photo 5/8
Don't Force Perfection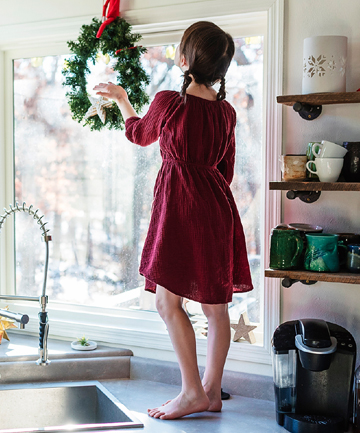 "Try to remember to focus on the spirit of the holidays and control only what you can," says Judd. "There is no such thing as a 'perfect' holiday gathering."
Image via Elizabethsalleebauer/RooM/Getty