Photo 1/7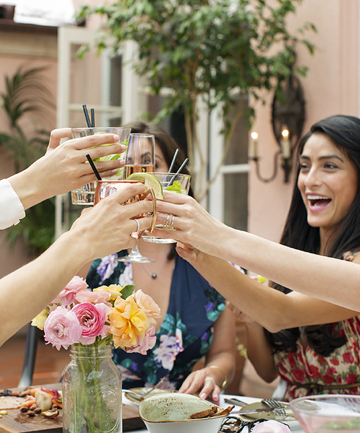 OK, so cocktails aren't inherently healthy — but it is possible to make them a little better for you. The trick to it is surprisingly simple: Skip the mixes with corn syrups, preservatives, and processed sugars and opt for fresh and natural ingredients instead (bonus: They'll make your drinks yummier, too).
So, ready to sip some "healthy" cocktails this summer? Sit back and enjoy these delicious and nutritious libations (in moderation, of course!).
Image via Cavan Images/Cavan/Getty
Photo 2/7
Gin, Campari and Kombucha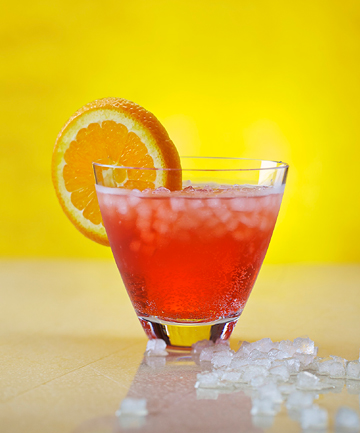 A new take on a gin fizz, this ultimate summer drink pairs your fave flavor of kombucha (we're thinking something citrusy) with gin, bitters, and club soda. Serve over ice and garnish with orange slices.
Health benefits of kombucha: good for the gut, full of probiotics, may aid in weight loss.
Get the recipe here.
Image via StockFood/Getty
Photo 3/7
Hurricane Floyd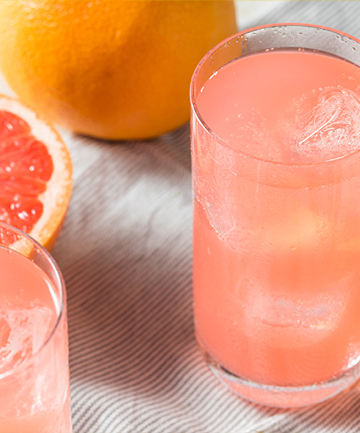 The hurricane cocktails that you're used to in restaurants and bars are a sugary, calorie-laden mess. Instead, try this fresh (and much tastier) version.
Recipe: In a tall glass with ice, pour 1 ounce of agave tequila, 2 ounces prosecco, and 3 ounces fresh grapefruit juice. Give it a quick stir — and prepare to make more, because these babies go down easy.
Health benefits of grapefruits: high in powerful antioxidants, may aid in weight loss, can help lower "bad" cholesterol.
Image via Brent Hofacker/500px/500Px Plus/Getty
Photo 4/7
Peach Bellini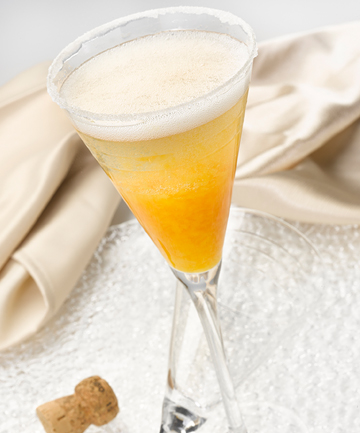 They sure know how to eat in Italy — and this Italian take on the mimosa proves that they know how to drink too. It's simple as peach puree and champagne. (It would be pretty to drop a couple of raspberries in each, too.) So simple, so decadent. Really want to impress your friends? Make these champagne ice cubes.
Health benefits of peaches: contains phosphorous for healthy teeth, strengthens the immune system, and has anti-aging properties.
Get the recipe here.
Image via Souders Studios/Photodisc/Getty
Photo 5/7
Lolita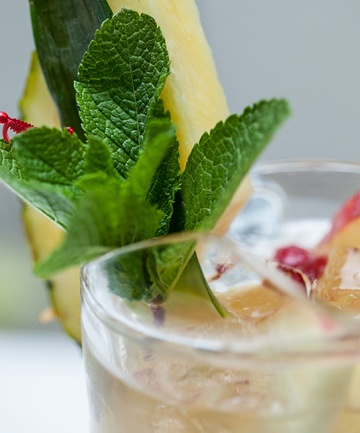 There is a certain restaurant on a certain beach that serves these delicious drinks, subbing out the sugar in traditional drinks for pineapple juice. If you never get a chance to go to this restaurant, here's the drink in question, so you can pretend that you have your toes in the sand and the gentle sounds of the Pacific waves crashing in the background.
Recipe: Mix 1 ounce vodka, 3 ounces pineapple juice, the juice of 1/2 lime, and muddled mint.
Health benefits of pineapple: aids in digestion, anti-inflammatory, boosts your immune system.
Image via Yevgen Romanenko/Moment/Getty