Photo 1/11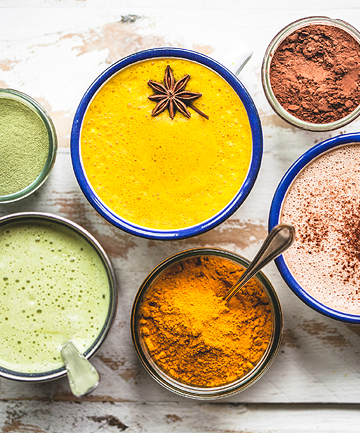 Coffee — or more specifically a flat white with almond milk — is the beverage that fuels us in the morning and makes us feel like functioning human beings. So, it might seem like a major betrayal to coffee addicts to suggest something else to drink in morning... especially beverages that might not contain caffeine (the horror!!). But there's more to mornings than choosing between a latte and a cappuccino, just like there's more to eat for breakfast than avo toast. And if you're on the market for something different, there are some fantastic coffee alternatives (with caffeine and without) that are well-worth a try.
Maybe you're trying to scale down your coffee intake to prevent jitters. Or perhaps you still want a caffeine hit in the morning, but are craving something besides your usual coffee order. Or, maybe you're curious to finally try one of the pretty lattes that have been coloring up your Instagram feed... all good reasons to look into coffee alternatives. Scroll through the gallery to see the tasty coffee alternatives that are a great start to any morning.
Image via Enrique Díaz/7cero/Moment/Getty
Photo 2/11
Chicory Root "Coffee"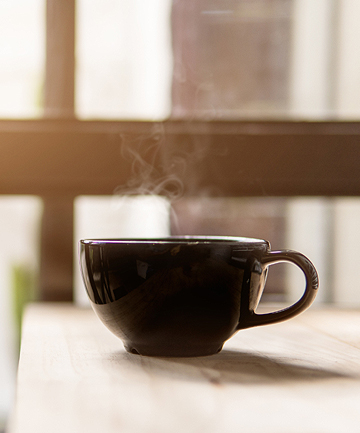 Chicory root is a great coffee alternative for those who love the taste of coffee, but could do without the caffeine addiction. Senior Director of Worldwide Nutrition Education and Training at Herbalife Nutrition, Susan Bowerman, MS, RD, CSSD, CSOWM, FAND, says that the roots of the chicory plant are roasted and ground, then brewed like coffee. The resulting taste is very similar to coffee's — except the drink has no caffeine.
Another reason to love the beverage is chicory is a good source of inulin, a fiber that supports good bacteria in the intestinal tract, which makes it excellent for digestive health.
Image via Pojcheewin Yaprasert Photography/Moment/Getty
Photo 3/11
Beetroot Latte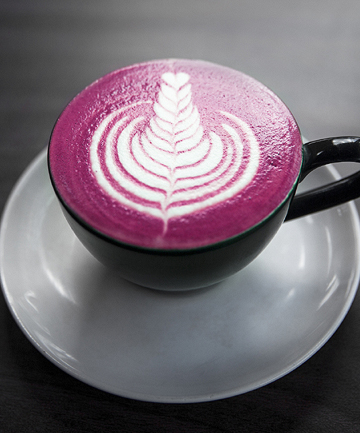 The pretty pink latte certainly has Insta appeal to spare. It's a great caffeine-free hot drink that offers health benefits, too: You see, beets are rich in antioxidants and have high levels of dietary nitrates. (The good kind!) Plus, unlike actual beets, beetroot lattes are less messy (and thus have less potential for stains). Just watch out for fillers and added sugars or colors in beetroot powders — formulas should be as pure as possible.
Pro-tip: Some people mix their beetroot powders with other spices like vanilla bean powder, cinnamon, ginger and sometimes a pinch of chili.
Image via mariiaplo/iStock/Getty Images Plus/Getty
Photo 4/11
Green Tea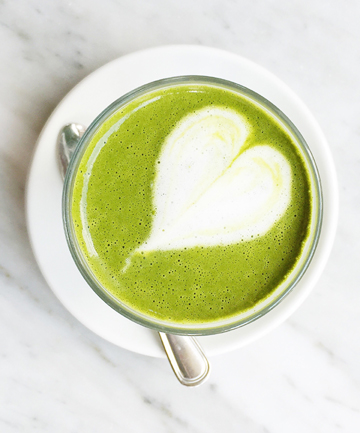 There's a reason some people swear by green tea over coffee — and it's not just about taste or caffeine hits. Bowerman says that green tea contains a plethora of polyphenols, which are antioxidant compounds that have been linked to a reduced risk of several common forms of cancer.
And the health benefits don't stop there: Green tea consumption is also associated with a reduced risk of heart disease and stroke. Consider upgrading to matcha (a more concentrated powdered form of green tea) or try a matcha latte made with your choice of milk.
Image via Kristian Cruz/EyeEm/Getty
Photo 5/11
Black Chai With Milk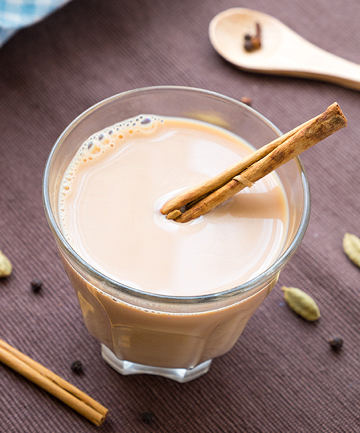 A delicious chai has the same warming feeling as a cup of joe. Black tea provides some caffeine, plus it may help keep blood pressure regular and protect against heart disease. Adding in some milk gives the drink a creamy consistency, while also providing protein, calcium and vitamin D, says Bowerman. Spices (e.g. ginger, cinnamon, cardamom) take the flavor to the next level and act as antioxidants. There are plenty of chai spice blends; go-getters could also make their own.
Image via Keiko Iwabuchi/Moment/Getty