Photo 1/7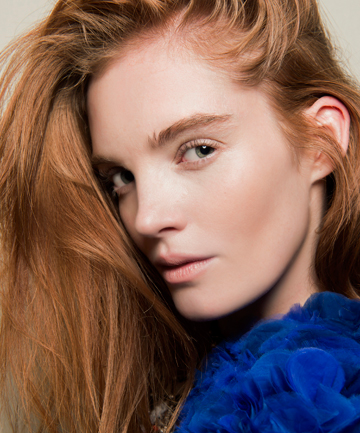 There is something in the air. You can sense it as the days get a little longer: the sun makes more of an appearance, winter's chill is less prevalent, you're less prone to "Will this winter ever end?!?" rage. It's about this time that our minds start to wander to thoughts of spring — particularly, spring and summer hair color.
That siren song of lighter, brighter hair is strong as the mercury starts to rise. Mermaid hues! Highlights! Platinum! Oh, my! The allure of lighter, brighter hair is so real that our thoughts (and
Pinterest boards
) can become consumed with it.
There are some ways you can start to prepare your hair now for that magical mane you want to rock this spring and summer, so we reached out to Rachel Bodt, senior colorist at
The Red Door Salon & Spa
, to help you plot your way to lighter, brighter hair for spring.
Image via Imaxtree
Photo 2/7
Know what's coming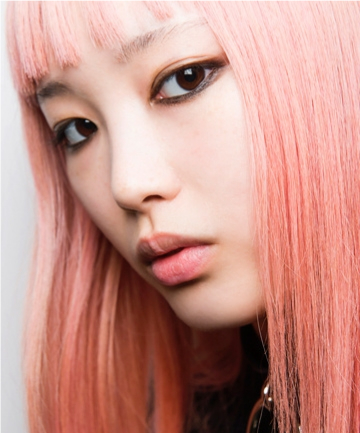 In order to prep your hair for your desired effect, you should know what's involved. There's a big difference between highlights vs. going platinum or adopting mermaid hues, the latter two requiring a process known as "bleach and tone."
"For mermaid hair, you have to take the strands to almost white because any essence of yellow in the hair can mess with blues, purples, greens or pink dyes," explains Bodt. "Underneath all those mermaid hues is a bleach and tone, which is a double process that means the entire head is stripped so it's an even, clean white hue. From there, you can add the fantasy colors on top of it." Same applies for platinum hues, depending on how dark your hair is to start. She recommends going in for a consultation so you know what's involved and so you know what to expect. Also, highlights are obviously easier on your hair than an entire head of processing, so it's best to know what's going down before it actually does.
Image via Imaxtree
Photo 3/7
Ditch last summer's hair damage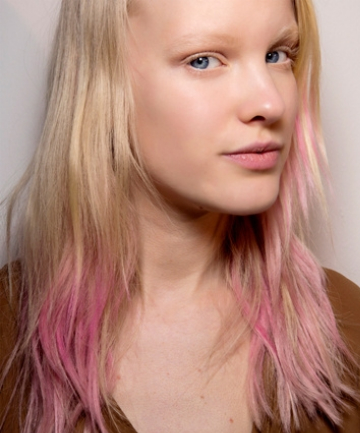 We've all been there but it's time for some truth: if your strategy is all length is good length, Bodt says to just let go of the split ends. "When hair is broken, that's unfortunately it: it's hit its cap. A split end never mends, so removing them is better for your hair." It's also not the end of the world and it doesn't mean a big loss of length. "Most people think that they have to get layers or this big, elaborate haircut but sometimes a little dusting right off the ends goes a long way."
Image via Imaxtree
Photo 4/7
Hydrate and repair hair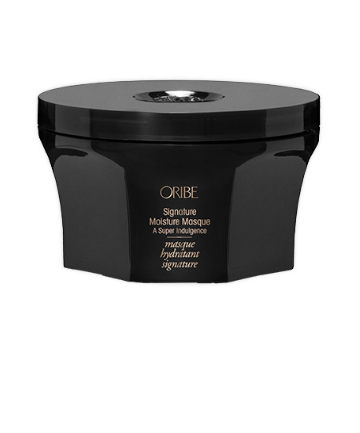 Winter dry heat in addition to bitter cold (plus throw in some wool scarves and hats) can create dry, damaged hair. Bodt advises adding as much moisture to the hair as you can to counteract the effects and recommends using products like
Oribe Signature Moisture Masque
, $63, weekly and
Oribe Gold Lust Repair & Restore Conditioner
, $52, when you shampoo. Speaking of shampoo...
Photo 5/7
Shampoo less often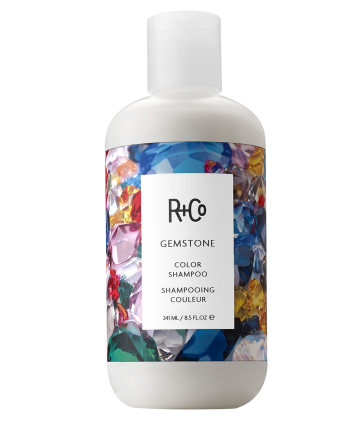 One of the cardinal rules of hair color is not to over-cleanse, so Bodt says it's a good idea to start shampooing your hair less often — like, twice a week, max. Greasy roots? Your cleansing routine might have something to do with that, too. "Some people complain their hair gets so oily and you have to get past that point because a lot of times it's the over-cleansing that causes your scalp to overproduce oil. Shampooing less will help that die down," she says. Bodt favors
R+Co Gemstone Color Shampoo
, $24, and
Gemstone Color Conditioner
, $25, and loves the brand's
Palm Springs Pre-Shampoo Treatment Mask
, $29, as extra insurance.