Photo 1/20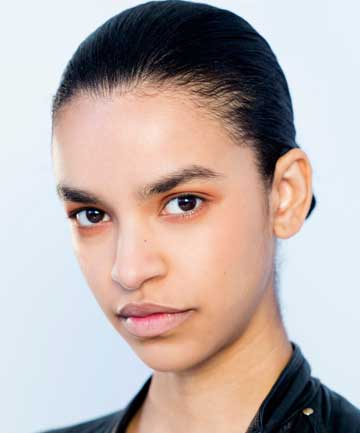 When we're tired, late or just plain lazy, the last thing we want to do is wash and blow-dry our hair. But going to work with greasy hair isn't really an option. Dry shampoo can be a lifesaver, but it's actually the hairstyle that will dictate whether our mane passes for clean or gives away its unwashed status.
To successfully conceal oily roots, celebrity stylist for Seven Haircare Cash Lawless recommends styling tresses in a sleek ponytail, topknot, twist or a braided style, such as Dutch braids, boxer braids or halo braids. And don't underestimate hair accessories. "Nothing covers like a great headband," he says. "The more ornate, the more distracting."
Fernando Salas, creator of White Sands Haircare, is a fan of classic ponytails, high buns and anything that gets the front layers of hair off the face. He suggests twisting, clipping or braiding front layers and bangs back for the perfect greasy hair hairstyle.
According to Lawless, the biggest mistake you can make is wetting dirty hair or putting heat on it. "Do not iron or blow-dry your hair if it is greasy," he says. "This will emulsify the grease and make it exponentially worse." It's also damaging to hair. (Oops.) Co-founder of IGK Hair Care Franck Izquierdo adds that brushing hair can also make the greasy situation worse and flatten hair.
With these tips in mind, have a look at 19 greasy hair hairstyles that conceal oily roots so well no one will know it has been two — or three — days since your last shampoo. We'll keep your secret.
Image via Imaxtree
Photo 2/20
Sleekest Bun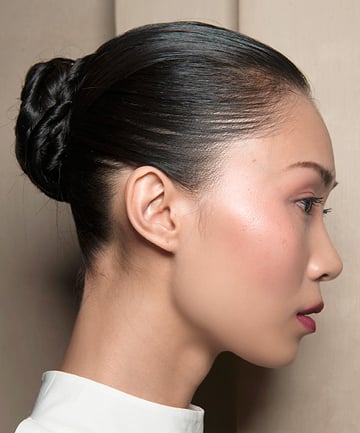 All hail the ballerina bun. It's a chic timeless style that solves many bad hair days including times we haven't washed. The hairstyle works well with greasy hair because people know hair is supposed to be slick. The best part is, they'll assume the whole head is hair gel and only you will know the greasy patches. We won't give the game away.
Image via Imaxtree
Photo 3/20
Supersized Bow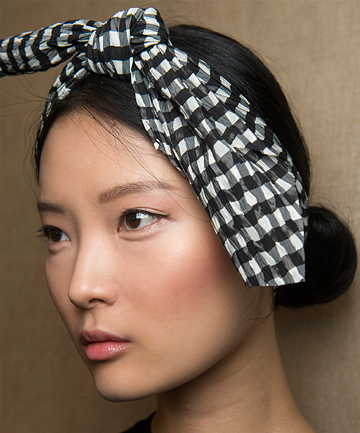 Putting a headband on top of greasy roots isn't cheating. It's clever because it creates a flirty finish and distracts from unwashed hair. Make a statement with hair swept into a low bun and an oversized bow headband. Those in a pinch can create the look using a scarf.
Image via Imaxtree
Photo 4/20
Triple Braid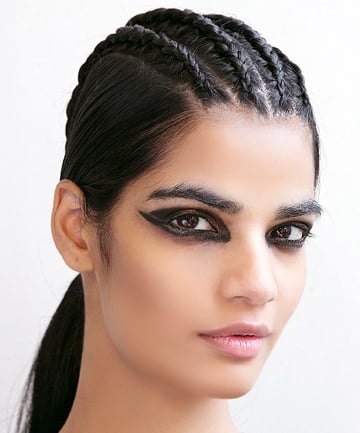 People will be looking at your roots with this triple braid ponytail, but they won't be judging the greasiness level. They'll be admiring the cool effect of multiple braids on the crown. The plaits add texture and fullness to the top of the head which gets rid of the telltale slicked-to-the-scalp look of greasy hair.
Image via Imaxtree
Photo 5/20
Pinned Back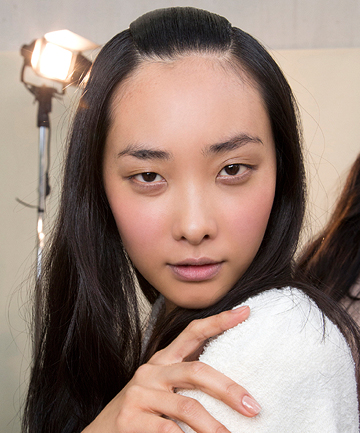 For most people, greasiness is most evident in part lines and front layers. One effective way to deal with oily hair is to get rid of the part by sweeping the front section back from temple to temple. Some might be tempted to add volume but it's not always necessary. A gelled half updo with straight lengths has a sharp, non-greasy finish.
Image via Imaxtree