Photo 1/9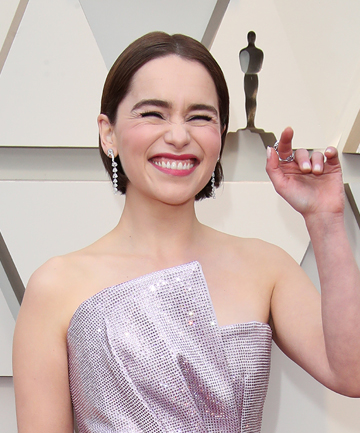 "Game of Thrones" is officially back and it's back with a vengeance, providing ample fodder for watercooler conversations nationwide. Now "beauty" probably isn't the first word you'd associate with the show (no, that might be "brutality." Or "ice zombies"), but there's no denying the fact that its stars are gorgeous, outside and in.
And you know what? There's a lot to be learned from them. Of course, you can't necessarily learn how to have Sophie Turner's cheekbones or Maisie Williams eyebrows (well, actually, with the right contour kit or brow pomade you can), but they're an inspiring bunch. Keep reading for some beauty wisdom, courtesy of our favorite women of Westeros.
Image via Dan MacMedan/Getty Images Entertainment/Getty
Photo 2/9
Change Up Your Hair Color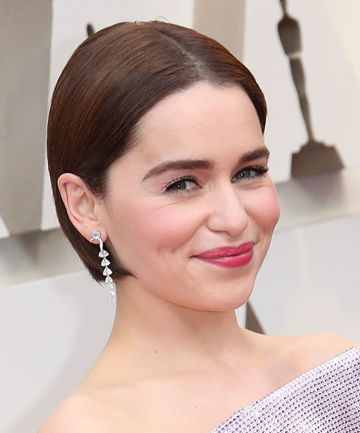 Many people are actually surprised that Emilia Clarke, who plays Daenerys Targaryen on "Game of Thrones," isn't a natural platinum blonde — her hair is actually naturally dark brown. But the Mother of Dragons is always experimenting with hair colors, and we can't decide which is more gorgeous: the ombré blonde, copper penny or auburn. Real talk, we all know she would look amazing with snakes on her head... but that won't stop us from trying to steal her look. And you know what? Why not give the full spectrum of hair colors a try — it's fun. (Heck, you can even take a leaf from Maisie Williams' book and go purple).
Image via Dan MacMedan/Getty Images Entertainment/Getty
Photo 3/9
Embrace Different Kinds of Beauty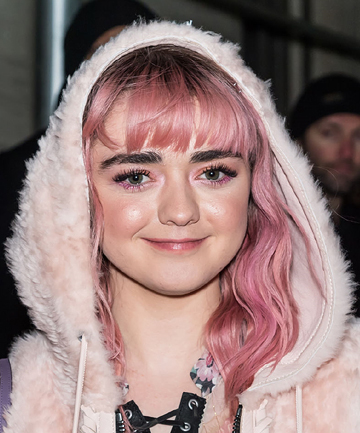 On set, Arya Stark is a strong, confident rebel whose badassery knows no bounds. Off-screen, Maisie Williams is similarly badass, but also funny, adorable and forthright. In an interview with The Irish Times, she pointed out some of the pitfalls of the entertainment industry, saying "It's sad that you only get to see one type of beautiful on screen." We agree — when it comes to Hollywood, different colors, sizes and shapes are more interesting; representation matters. So it's important to remember that there's more than one type of beauty out there — and that they're all valid.
Image via Gilbert Carrasquillo/GC Images/Getty
Photo 4/9
Accept Yourself Just the Way You Are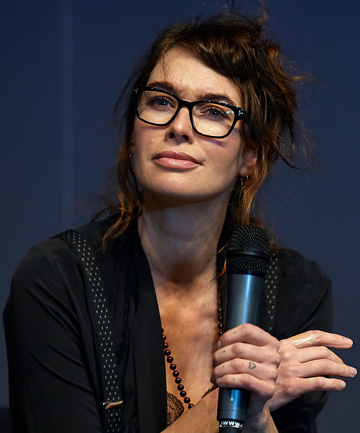 There's no one who plays with our emotions like Cersei Lannister, but when it comes to confidence, Lena Headey IRL might have her beat. She regularly posts makeup-free selfies on her Instagram, always looking like the queen she is. Once, when a troll told her not to record herself with no makeup, Headey didn't hesitate to clap back: "I shall continue to not wear makeup," she wrote, "Go fuck yourself." Yes queen, yes.
Image via Manuel Queimadelos Alonso/ Getty Images Entertainment/Getty
Photo 5/9
Break the Fashion "Rules"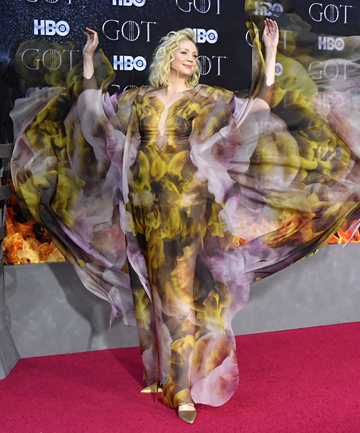 Brienne of Tarth is a knight unafraid to break boundaries. Gwendoline Christie is a celebrated actress and fashionista unafraid to break fashion rules — or any kind of rule, actually. She is redefining femininity and glamour as a 6 foot 3 woman who wears pretty much whatever the hell she wants on the red carpet and beyond (take, for example, the stunning silk Iris van Herpen floor-length couture that she wore to the "Game of Thrones" New York premiere). So, who cares if you're already a full head taller than everyone else in the room? Wear the damn high heels if you want to.
Image via Mike Coppola/FilmMagic/Getty