Photo 1/9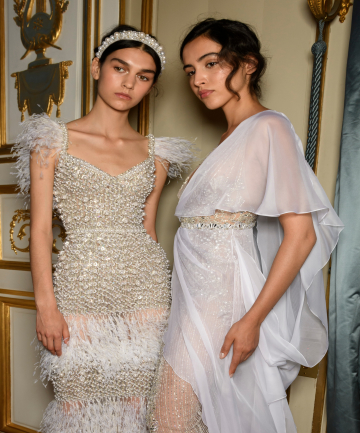 Here we go ladies, it's messing with our hair so much our arms get sore season. We've got some
hairstyle inspiration from straight off the runway
, to keep
your party look fresh
and your
updo up to date
. Just get lots of bobby pins and some extra hold
hairspray
— and away we go.
Image via Imaxtree
Photo 2/9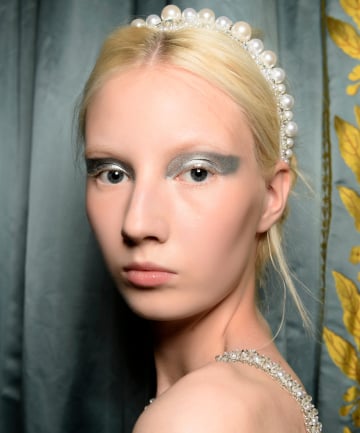 How dreamy is this pearl headband? To pull this one off, simply part your hair in the center and pull into a low bun, then add the
headband
, a little further back than you're used to. Voilà: Instant party look.
Image via Imaxtree
Photo 3/9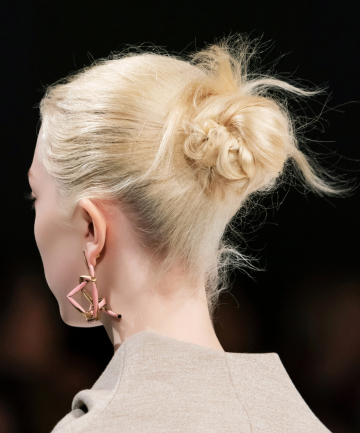 We call this look, "I'm beautiful and I just can't be bothered by it." Yes, it's an upgraded messy bun, and
yes
, we're here for it. Not on the top of the head but in the middle of the back of your head, start with a bun, then pull small sections out and twist around, pinning them back in when they're just so. Leave a few loose pieces to give it that certain sense of
je ne sais quoi
.
Image via Imaxtree
Photo 4/9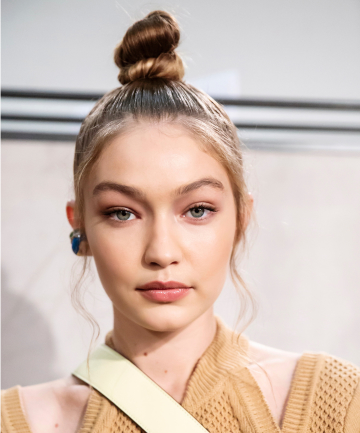 This topknot twist is elegant and easy. Start with a high pony, then twist until the hair wraps around itself, then pin into place. Pull a few loose tendrils to frame the face and curl for a romantic look. This look will really show off your amazing cheekbones.
Image via Imaxtree
Photo 5/9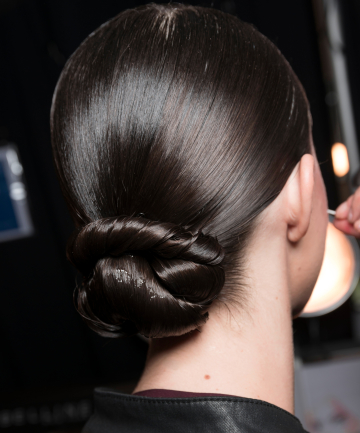 This updo idea is so polished and chic — and it starts with high shine. Apply your fave
shine serum
and gather those lustrous locks at the nape of your neck. Carefully twist and pin as you go, ending with a loop over the top, which you can then fasten on the bottom.
Image via Imaxtree