Photo 1/27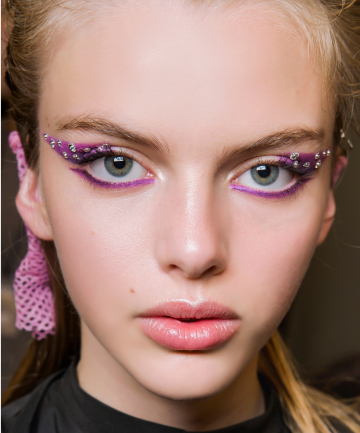 The year is marching on. It's hard to believe we're already into April and it's just days until
Coachella
, marking the start of festival season. Getting tickets to the concerts is obviously the first order of business. Once we've done that, we know it comes to the really important part: finalizing our
boho lewks
. Whether you're going to Lollapalooza, The Governors Ball or a smaller gig, a head-turning beauty look is as essential as
a good pair of jean shorts
and a pair of comfortable-yet-fashionable shoes that will hold up for long hours of standing — or more accurately splashing — in a mud pit.
A festival beauty look should be unique, have as much sparkle as possible and be able to be seen from a few rows back. It should be highly Instagrammable and
nod to this season's beauty trends
while staying clear of cultural appropriation or anything offensive. It should be able to be applied in a field with a small mirror and look fresh for up to 12 hours (or more) of partying. No small order, right?
We've rounded up some on-point makeup looks from the runways, Instagram and VIP festival attendees for ample festival beauty inspiration to see you through all the summer concerts. Are you ready to rock?
Image via Imaxtree
Cover image via Imaxtree
This article originally appeared on theFashionSpot.com
Photo 2/27
Star Power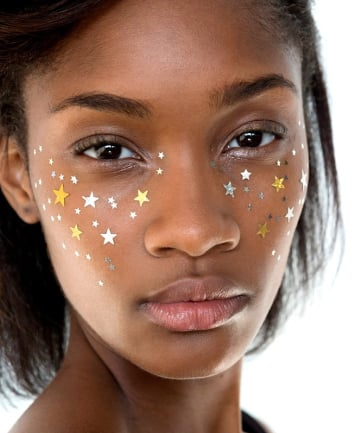 Glitter
is a festival essential. To keep it fresh, try something besides the typical sprinkling of fairy dust on the eyes. Decorate cheeks with chunky gold and silver star sparkles. Keep the rest of the face understated. You'll shine like a, erm, star.
Image via Imaxtree
Photo 3/27
Extreme Eyeliner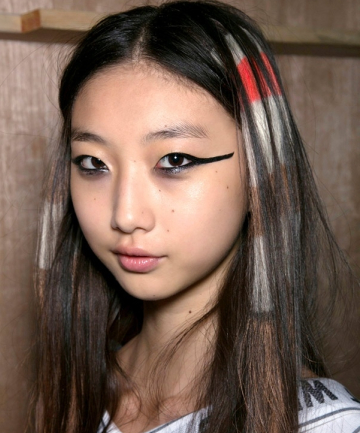 Make a classic cat eye dramatic enough to rival all of the glitter and rainbows at festivals by extending the tail until it almost touches the hairline. Add some color into the look with (temporary) multicolored strands or clip-in hair pieces.
Image via Imaxtree
Photo 4/27
Sweep of Shine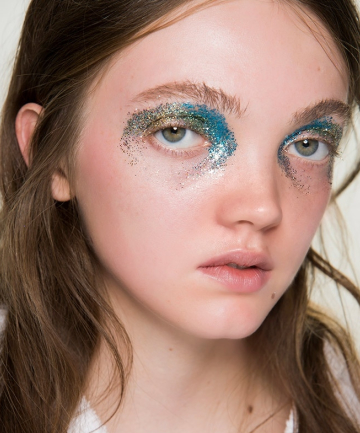 Makeup migrates at concerts thanks to the hot, sweaty conditions and hours of dancing. Stop fighting it and create an intentionally messy look with sweeps of glitter around the eye area. Keep all other features bare save for a liberal coating of
sunscreen
that's reapplied every few hours. A sunburn isn't a good festival souvenir.
Image via Imaxtree
Photo 5/27
Classic Concert Beauty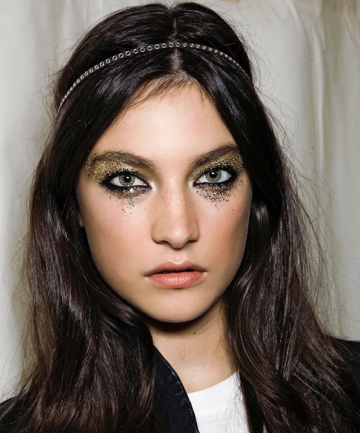 Glitter, rainbow hair and headbands have become concert staples for a reason and there's nothing wrong with rocking them all together. Accent black eyeliner with glistening gold sparkle applied up to brow bones and under eyes. You want a bit of fallout for a magical effect. Keep errant strands in place while dancing with an embellished headband. Those who don't have dip-dyed ends can create them with temporary hair color.
Image via Imaxtree