Photo 1/45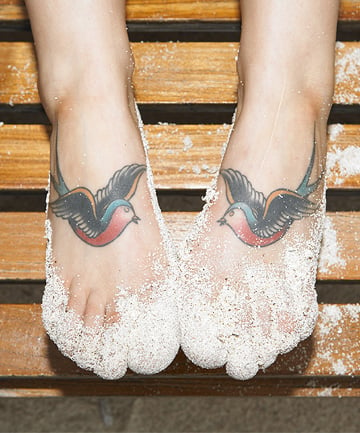 Animal tattoos are some of the most requested designs around — and we're not just talking about enormous eagle chest tattoos or butterfly tramp stamps, either. There's a new wave of adorable animal tattoos that are as adorable and cute as they are meaningful and tasteful. From uber-realistic images that look like the real thing to vivid and dreamy watercolor renditions of your favorite critters, there's something out there for anyone who wants to show their appreciation for their most-loved species of the animal kingdom.
Read on for the symbolism behind everything from your spirit animal to your brood of fur babies, and peruse some of the cutest tiny tattoo designs known to animal-loving kind. These small, feminine and classy animal tattoos will satisfy any style. But proceed with caution — once you set your eyes on these adorable animal tattoos, you might not be able to go home without one.
Image via ballyscanlon/The Image Bank/Getty Images
Photo 2/45
Butterfly Tattoo Symbolism: Butterflies are some of the most beautiful, colorful species in the world. Because of all the physical changes a butterfly undergoes during metamorphosis, they are representative of growth and transformation. Get inked with this fluttering creature if you want to acknowledge a period of transition or as a physical reminder to leave behind the hardships from your past.
Photo 3/45
Darling Duo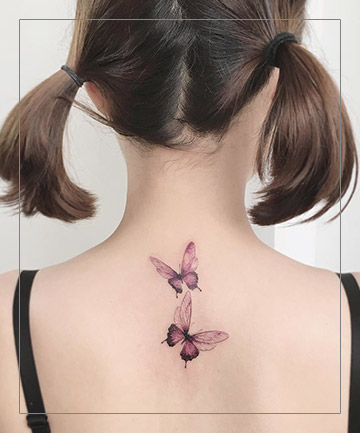 This delicate pair of purple butterflies looks ethereal ascending the spine.
Image via @tattooist_flower
Photo 4/45
Teeny Trail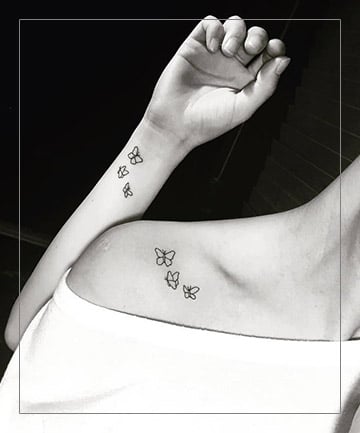 This tiny tattoo of butterflies graces the collarbone and looks chic in off-the-shoulder numbers.
Image via @masa_tattooer
Photo 5/45
Splash of Turquoise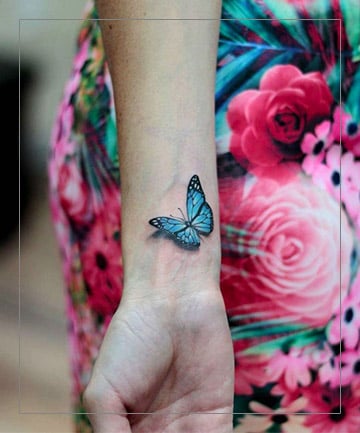 Who needs a bracelet when you have a bold blue butterfly tattoo adorning your wrist?
Image via @inkhouse.tattoo