Photo 1/24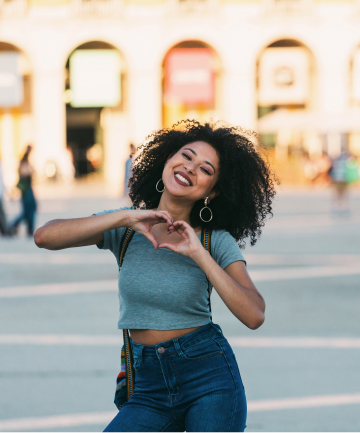 Have you ever read one of those lovey-dovey "birthday for him" greeting cards at the drugstore and shuddered so hard that you melted into a hot puddle of shame on the vinyl floor? Neither have we, but we've gotten close. But, sometimes, we come across relationship quotes for her
and
him that perfectly articulate the experience of loving and togetherness.
Here are 23 smart, funny and — admit it — cute couple quotes from actors, writers and comedians will make you think, chuckle, nod and share.
Image via Alexandra C. Ribeiro/Getty
Photo 2/24
The Legend of Zelda F. Scott Fitzgerald's marriage to his wife, Zelda, was famously passionate and tempestuous.
"I fell in love with her courage, her sincerity and her flaming self-respect, and it's these things I'd believe in even if the whole world indulged in wild suspicions that she wasn't all she should be."
--F. Scott Fitzgerald
Photo 3/24
A Man of Letters In 1958, John Steinbeck wrote a letter to his teenage son, Thomas, who was newly in love with a girl at his boarding school -- and it's chock-full of cute relationship quotes and sage advice.
"Don't worry about losing. If it is right, it happens -- the main thing is not to hurry. Nothing good gets away."
--John Steinbeck
Photo 4/24
Food for Thought Rob Delaney is the co-writer and co-star of the hilarious Amazon series "Catastrophe," which is overflowing with good relationship quotes.
"I can't make you love me, but I can fill my pantry with your favorite snacks."
--Rob Delaney
Photo 5/24
Soul Mate Status Joan Didion perfectly articulates longing in her memoir "The Year of Magical Thinking."
"A single person is missing for you, and the whole world is empty."
--Joan Didion