Photo 1/20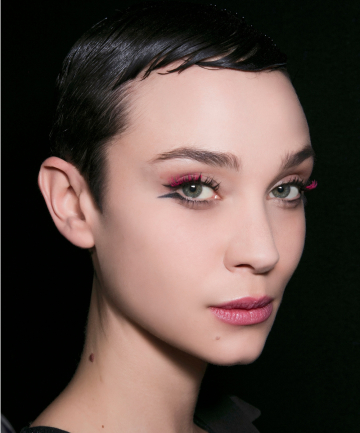 Isn't it time you get out of your black rut? No, we're not talking about clothes, we're talking about mascara. (Although, we do encourage you to add some color to that all-black wardrobe with lavender and hot pink this season.) You've been on a quest to find the blackest black mascaras for so long that you forgot a whole rainbow of mascara colors exist — and they're better than ever.
The beauty looks at fashion month served as a great reminder that there are a number of gorgeous colored mascaras available. What's more, they provided ample inspiration on how to wear the trend. Makeup artists backstage at the shows demonstrated how a few coats of colored mascara can have as much impact as an eight-color smoky eye decked out with crystals. The colorful mascara looks also proved that it's as much about placement as it is color.
Breaking up with black may be hard, but it doesn't have to be a permanent split. Just give your go-to mascara a break now and again by trying on a bright shade. Who knows, once you see how a colorful mascara makes peepers pop, you may find yourself embracing colored lashes more and leaving black mascara behind.
Get started by taking a look at 19 runway-approved ways to wear colored mascara.
Image via Imaxtree
This article originally appeared on TheFashionSpot.com
Photo 2/20
Hot, Hot Pink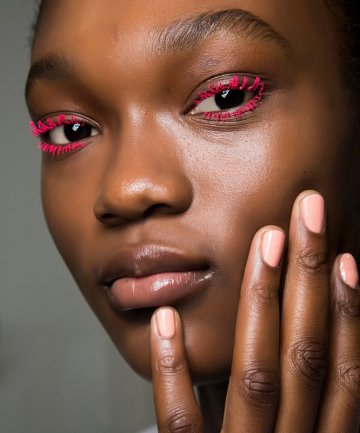 For this look, choose a fuchsia mascara and load up the top and bottom lashes. Keep the rest of the face pared back. Just a slick of clear lip gloss and a radiant moisturizer are plenty.
Image via Imaxtree
Photo 3/20
Mellow Yellow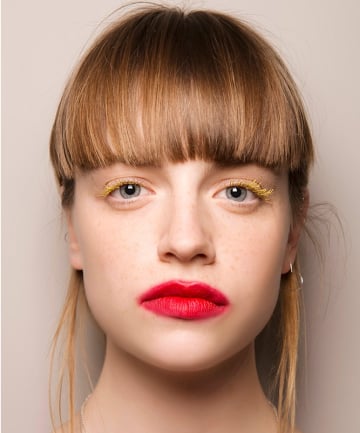 Yellow eyeshadow
is a huge trend this season but why not give yellow mascara a try? Apply a few coats of the sunny mascara to top lashes only and for a modern finish, balance the look with a blurred red lip.
Image via Imaxtree
Photo 4/20
Matchy-Matchy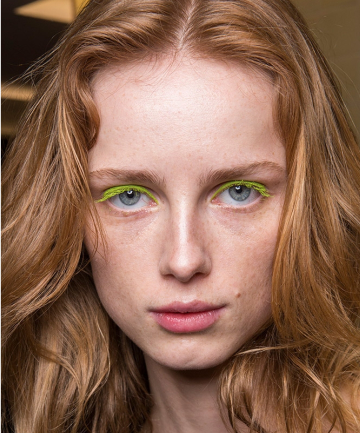 Create even more drama by coordinating eyeliner and mascara. A lime green color scheme on the upper lash lines will make any eye color pop. For a precise match, use the same colorful liquid liner on eyelids and lashes.
Image via Imaxtree
Photo 5/20
Baby Blues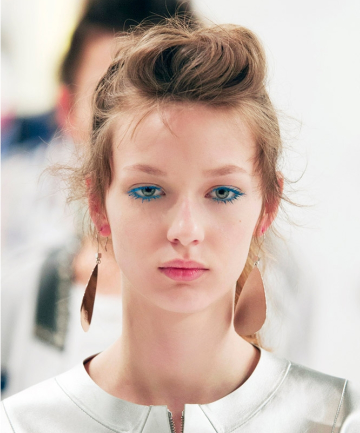 Blue eye makeup is back and bigger than ever. Put a unique spin on the trend by enhancing the top and bottom lash lines with bright blue mascara. Keep brows natural so they don't compete. A soft rose lip color complements the blue perfectly.
Image via Imaxtree