Photo 1/18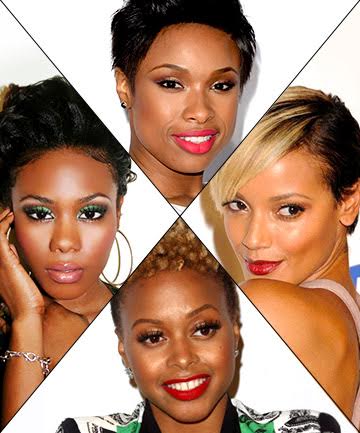 Short hair, don't care -- that seems to be the motto these days. Everyone from celebrities to women we cross paths with on the reg seem to be trading in long locks for short crops, and we love it.
Just look at these celeb-approved short hairstyles for black women, which balance style and function. These short 'dos allow you to embrace your natural texture, keep you cool in the warm months ahead and shave precious minutes off of your morning routine. Win-win-win. And just because your hair is short doesn't mean there aren't a million ways to wear it. Here, the short hairstyles for African American women that we're obsessing over.
Photo 2/18
Edge Out the Competition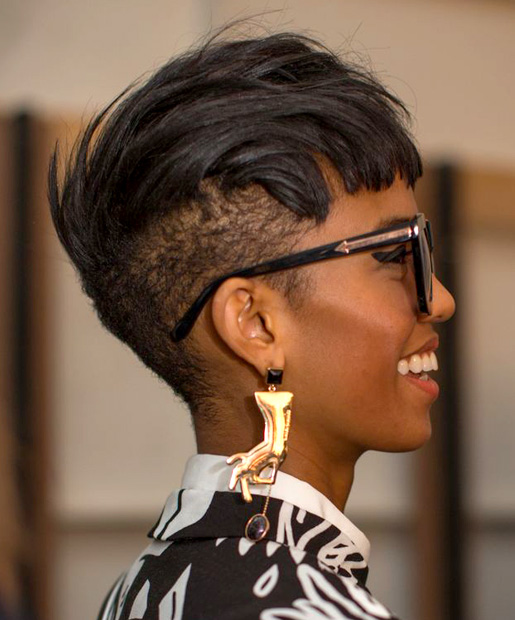 This versatile short hairstyle looks great brushed forward to show off the edgy undercut, but could easily be brushed down for a completely different look.
Photo 3/18
Green with Envy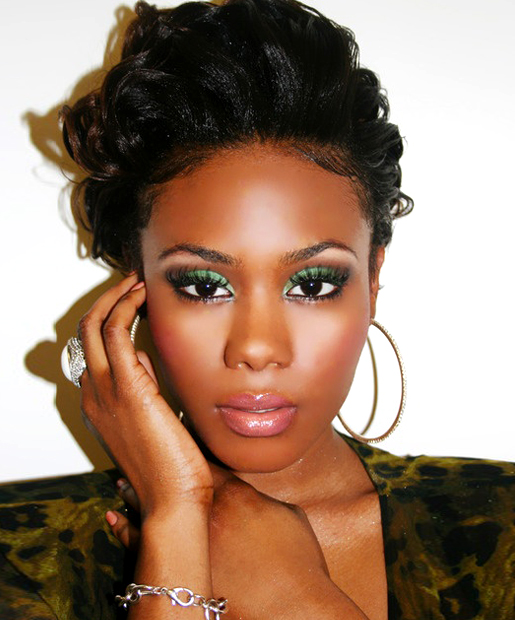 Glossy, pushed-back curls make a bold statement when combined with vibrant eye shadow. To keep the short hairstyle sleek, try one of these
top edge tamers
.
Photo 4/18
Power Brows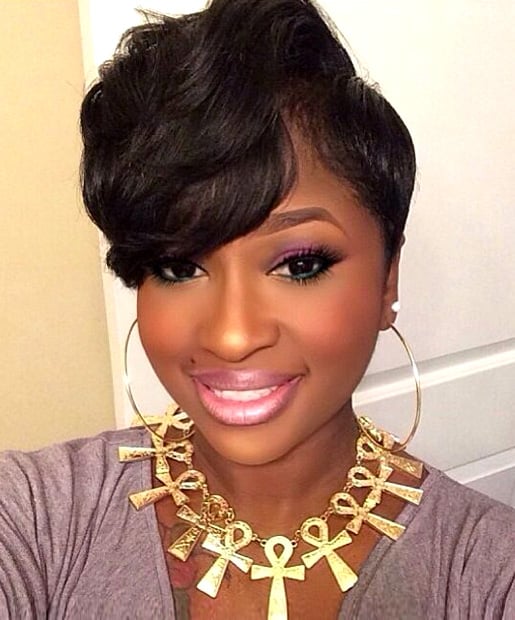 By keeping hair sleek at the sides and adding textured volume at the crown, sweeping bangs are feminine yet fierce -- just make sure that your brows are
perfectly groomed
like this woman's.
Photo 5/18
Naturally Fierce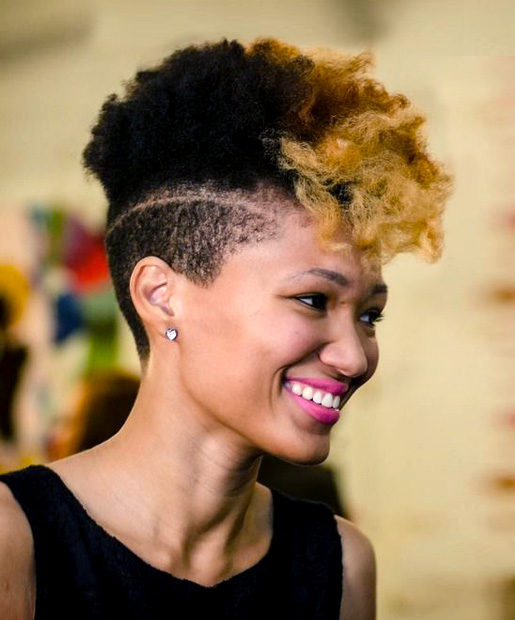 A mohawk is already a statement-making style, but throw in natural hair and a touch of blonde and you've got a feminine look that pairs well with pink lipstick.