Photo 1/16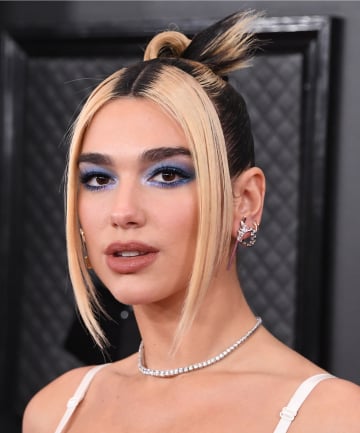 Forget about the new roaring 20s.
Everything 90s is back
, baby —
from slip dresses
, to tracksuits, to tendrils. It girls like Bella Hadid, Kendall Jenner, Ciara, Hailey Bieber, Dua Lipa and Jennifer Lopez have captured the late 90s/early 2000s mood by finishing their hairstyles with those unmistakable face-framing tendrils.
Thick or thin,
totally 90s
and stick straight, or wispy and textured, there are a number of ways to customize a tendril look. And don't forget about hairstyle options:
Updos
, half updos and even when hair is completely down, tendrils can round out a hairdo in true 90s fashion.
Image via Steve Granitz/WireImage/Getty
Photo 2/16
How to Pull Off Tendrils Now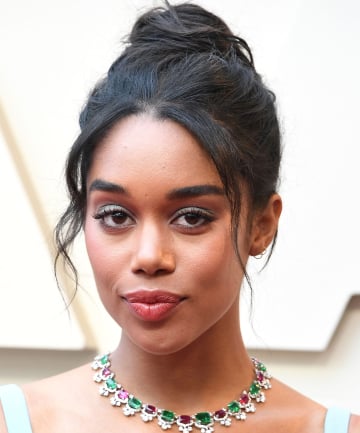 Product Application
When it comes to mastering the right throwback tone,
Nicole Kae
, hairstylist and Evo creative team/educator, says that modern tendrils are slightly different. "Today's tendrils are softer, less greasy and usually much less 'hairspray-ed,'" she explains. "Choosing the right products to support this 'effortless' look is key."
And go easy with said product application: She suggests spritzing tendrils that finish around the mouth with
Evo Water Killer Dry Shampoo
, $25, or
Evo Haze Styling Powder
, $35. Once you've spritzed, run your fingers through to get the right amount of texture.
Those with
curly hair
should strive for natural definition in their strands without oversaturating hair with product to avoid a case of the greasies.
Bend Ends
Got
longer lengths
? Kae recommends adding a little bend at cheekbone height using a
straightening iron
or a wand for a less contrived look. Just be mindful not to get too flat iron-happy. The 90s tendrils were straightened to within an inch of their lives, resulting in a greasy situation by the end of the day, per Kae. Now, we've graduated to effortless and floatier tendrils.
Consider Face Shape
If you were a tendrils lover back in the hairstyle's heyday, Kae suggests considering your face shape this time around. "Back in the 90s nothing mattered, I remember wearing my hair with tendrils in school — mine were really long but I still dragged out those pieces. Looking back, not my finest work," she says. And we know she's not alone.
Kae continues, "If your face is long and your hair is long around the face you should either create a bend to soften the look or get your hairdresser to do a little face-framing." Disclaimer: Do not attempt it at home. A few short layers give longer, oval faces some width, creating balance.
On round faces tendrils can create a flattering elongating effect. Furthermore, they can soften lines of square faces. Everybody wins.
And in time-poor situations tendrils can make anyone look pulled together. Throw hair in a messy bun or ponytail, and you only have to do two strands. Score!
Click through the gallery to see tendril hairstyles 90s babes will want to wear again and again.
Image via Steve Granitz/WireImage/Getty
Photo 3/16
90s Style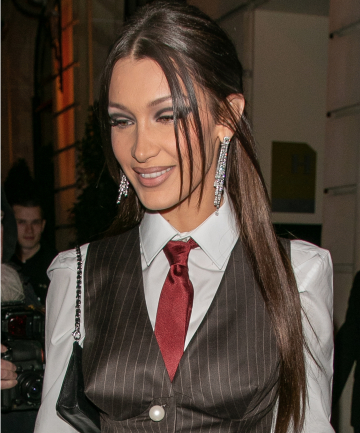 Are you a total 90s girl? Then make like Bella Hadid with super-chunky, flat-ironed tendrils and an equally straight half updo.
Image via Marc Piasecki/Getty
Photo 4/16
Braided and Pulled Back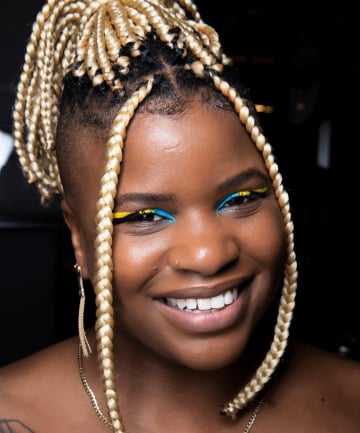 Braids are brilliant for tendril hairstyles because they're already in neat sections. Pulling plaits up — save for two long strands — is a great hack to draw attention to your gorgeous smile.
Image via Imaxtree
Photo 5/16
Textured Tendril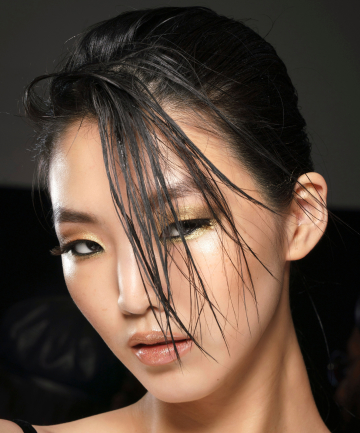 Concerned tendrils will end up looking like droopy dog ears? Texturize face-framing pieces for a lifting effect and a thoroughly modern, sultry vibe.
Image via Imaxtree