Health
What Cancer Looks Like -- In Dress Form
A designer fashions cancer cells into wearable works of art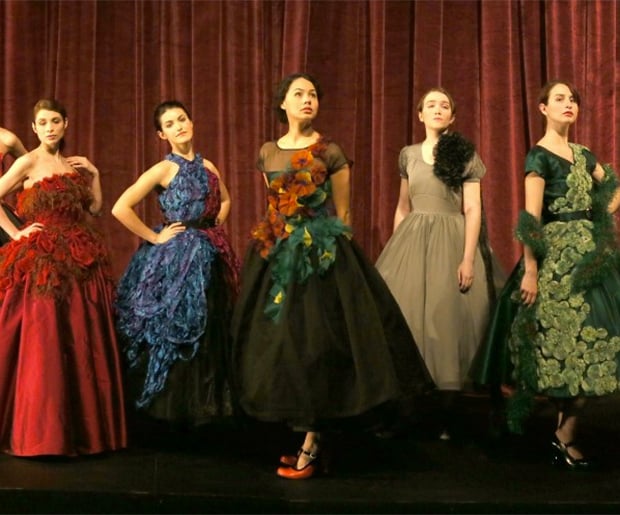 Nobody wants to think about cancer, but what about wear it? Jacqueline Firkins, an assistant professor at the University of British Columbia, wanted a new way to look at cancer -- so she decided to use the disease as creative inspiration.
Firkins created a line of 10 ball gowns based on the cellular configurations of the disease. The dresses are on exhibition at UBC starting March 25 in a show called
"Fashioning Cancer: The Correlation between Destruction and Beauty."
They're disturbingly beautiful, especially knowing that their point of inspiration is something so deadly.
Firkins hope her work will remove some of the fear and mystery from the disease. "My hope is that somehow through fashion, I more closely tap into what a woman might be feeling about her body as she undergoes the disease, but simultaneously reflect a strength, beauty, and resilience." [
CNN
]