Photo 1/13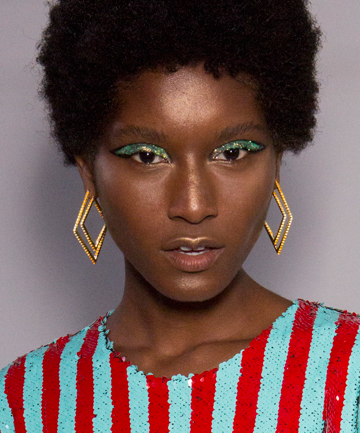 The holidays are over and while it was fun to get dressed up and wear shiny makeup, we're just as happy to bust out the cozy sweaters and hygge until spring. But don't put away all of your sparkles just yet: Glitter was everywhere on the spring runways and we don't mind one little bit. Unlike the full face glitter seen at Giambattista Valli last fall, the look for spring is totally wearable. With the focus on one feature, making a big splash and leaving the rest of the face undone, it's fresh and gorgeous — just like spring.
Image via Imaxtree
Photo 2/13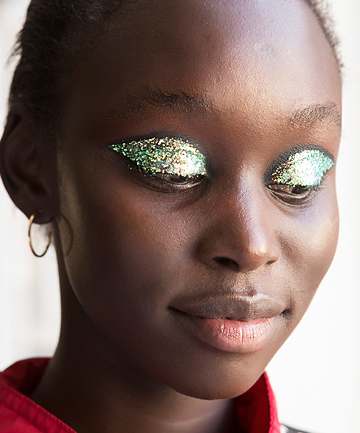 For this look, outline the crease of the eyelid in black, out to the outer edge of the eyebrow, then back to the lashline for an exaggerated cat eye. Fill in with glitter glue then glitter.
Image via Imaxtree
Photo 3/13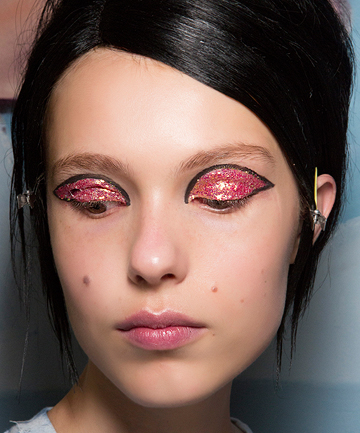 Halpern did the same thing here, but with pink.
Image via Imaxtree
Photo 4/13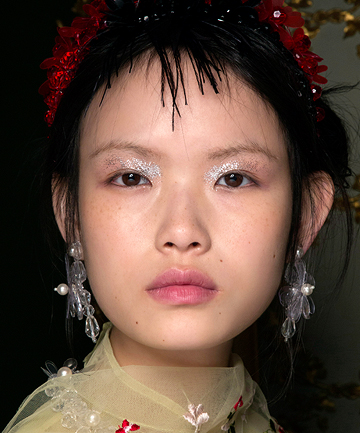 For this look, just a touch of silver glitter on the inner corner of the eye up to the browbone and tapered to the middle of the lid. It's not as heavily saturated, just a dusting will do. Finish the look with a tinted lip balm.
Image via Imaxtree
Photo 5/13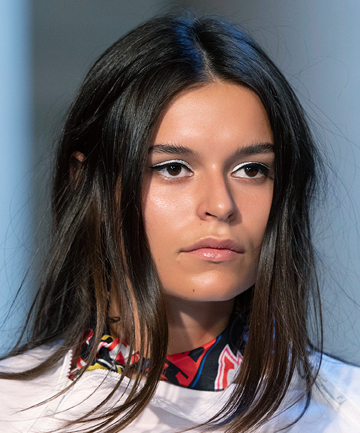 Italian fashion house Iceberg sent models down the runway with this cool look: a thin stripe of black liner right along the lashline topped with the same thin line of icy silver liner.
Image via Imaxtree