Photo 1/24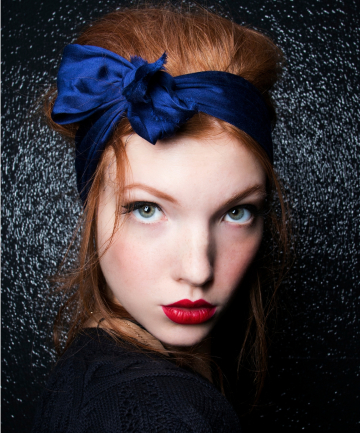 There are a million and one
ways to tie a scarf
around your neck — but why stop there? A scarf can take any look to the next level when wrapped around your wrist, bag and even hair.
A scarf is a versatile and colorful alternative to your usual hair elastic, especially in the summer. A scarf can be knotted around a ponytail or used as the finishing touch on a retro hairstyle. For shorter hair, a scarf makes the perfect headwrap — it can even keep your hair and scalp protected from the sun's damaging rays.
If you normally revert to tying a scarf into a headband a la Lauren Conrad on The Hills and are looking for new visual references, the runways deliver ample inspiration. Grab a patterned scarf and get inspired by these 23 creative ways to tie a scarf in your hair.
Image via Imaxtree
This article originally appeared on TheFashionSpot.com
Photo 2/24
Perfect Placement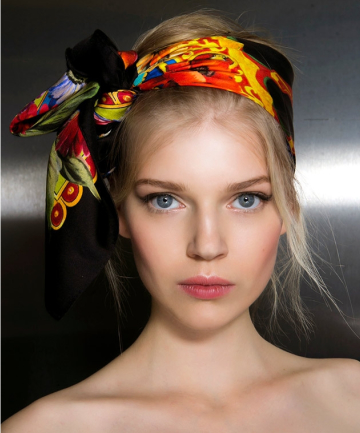 Simply moving the bow of a scarf a few inches can create a fresh look. For example, try rotating a looped knot to the side of your head.
Image via Imaxtree
Photo 3/24
Knot, Knot, Knot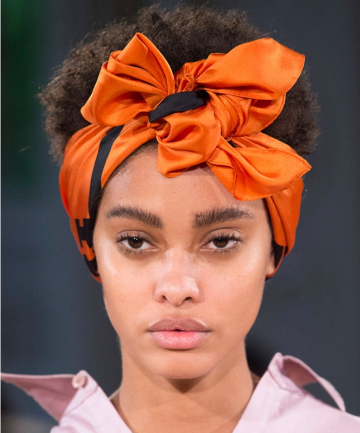 This look takes all of 30 seconds to do and works with any hair length. Simply wrap a scarf around your ears and tie it in multiple knots at the top of your head. Don't worry about it being perfect. Let the ends go where they please.
Image via Imaxtree
Photo 4/24
To the Side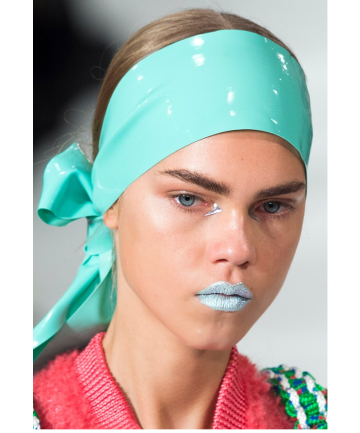 Finishing a scarf in a bow is classic. The placement of the bow can completely change a look. For example, try sweeping locks back into a low ponytail and fastening a thick scarf behind one ear in a bow. Feeling bold? Coordinate your lipstick color with the scarf. This turquoise combination is daring, but red, orange and purple scarf-lip combos would be equally pretty.
Image via Imaxtree
Photo 5/24
All Wrapped Up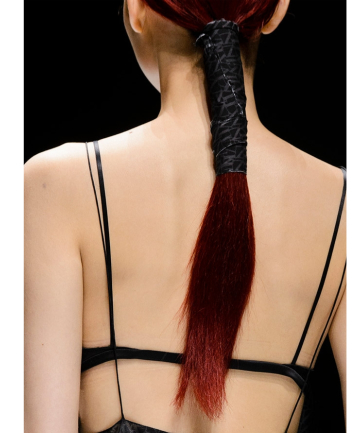 Scarves aren't just about knots and bows. Sweep hair into a low ponytail, then wrap a scarf around the length of the pony beginning at the top. Leave part of the hair exposed at the end for a cool contrast.
Image via Imaxtree