Photo 1/8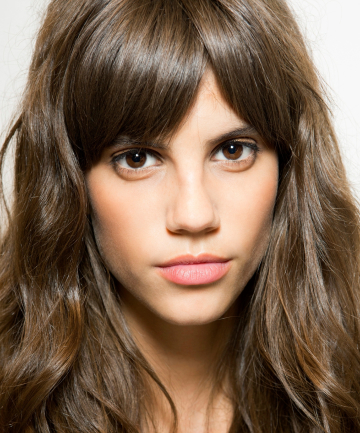 August is National Hair Loss Awareness Month, which would have meant nothing to me 10 years ago. But as I've gotten older, my hair has definitely gotten thinner. And I — along with so many women — am turning to hair vitamins to (hopefully) thicken and strengthen my strands.
New York City dermatologist Dennis Gross, MD, says the number of patients coming to him with hair concerns is on the rise. "Sometimes it's due to stress, sometimes it's a thyroid problem," he says. But regardless of the cause, these patients all have one thing in common: "They all say the same thing: 'I wish I had the hair I had when I was 25,'" he says. And many of them are asking about vitamins for hair — they're hoping to pop a magical pill to get that hair back.
While it would certainly be miraculous to get Gisele's hair from a pill, hair vitamins make me a little nervous. Dietary supplements aren't regulated by the FDA, and I'm selective about what I put into my mouth — I don't want to ingest something unless I know it actually works.
So after extensive research, here are the most convincing vitamins for hair. Many of them blend together multiple ingredients — like biotin and omegas — for the best hair-growing potential. Read on to find out why you might want to take a hair vitamin — whether you're troubled by hair loss or not.
Image via Imaxtree
Photo 2/8
Derms Love GLA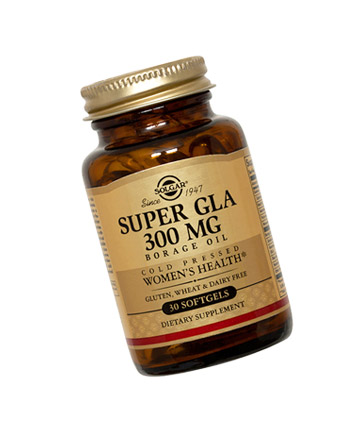 I grilled Dr. Gross on vitamins for hair. While he's skeptical about the clinical data that's out there, he does have a favorite supplement. "There's one thing I love to recommend for hair, especially in the wintertime," says Gross. "It's called Super GLA, and it promotes better overall hair and skin health." He's seen it help everything from brittle hair to eczema — and he takes it himself, which is always a good sign. The supplement is packed with linoleic acid, as well as other essential fatty acids that your body cannot make.
Photo 3/8
Stylists Love Viviscal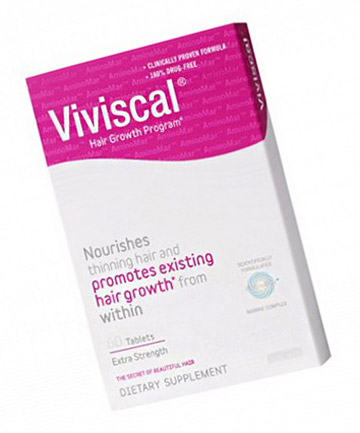 Celebrity hairstylist Danilo says that many of his clients have had success with Viviscal. When I told him I was nervous about it, he said, "It's basically seaweed! What's there to worry about?" And he's right; the primary ingredient is AminoMar, a marine protein complex. It also contains Biotin, Iron, Zinc, and other vitamins that are beneficial to hair. I have a bunch of beauty editor friends who've tried it and all of them thought their hair grew faster — but a few did complain about oily scalp. Also, it can take up to six months for Viviscal to work, so patience is necessary.
Photo 4/8
Get a Boost From Biotin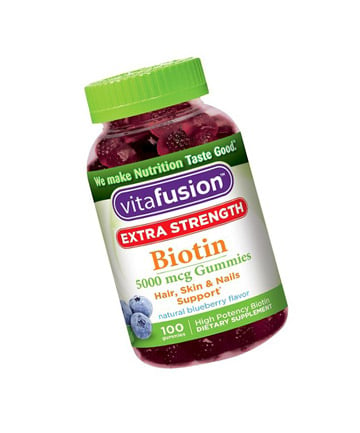 Biotin is a water-soluble version of Vitamin B, and it's one of the most popular hair growth vitamins out there — although the research isn't solid. People who experience hair loss (alopecia) are often deficient in biotin, and it's also necessary for cell growth throughout the body. However, a study conducted by the University of Maryland Medical Center found that a surplus of Biotin may not do much your hair and nails. So Biotin supplements may only make a difference if you're deficient. In addition to supplement form, biotin can be found in nuts, eggs, and leafy greens — and that's how I plan to up my intake.
Photo 5/8
High Tech Hair Loss Vitamin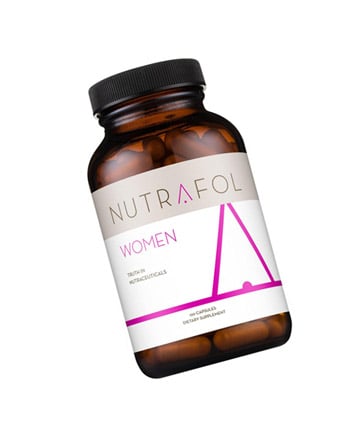 Nutrafol for Women, $88, is specifically aimed at fighting hair loss. It helps balance stress hormones (you can end up with excessive shedding when they're out of wack), and it has ingredients like hyaluronic acid and marine collagen to nurture each hair follicle. Add to that the fact that it has 15 patented ingredients and seriously impressive clinical results, and you've got one home run of a hair vitamin.