Photo 1/37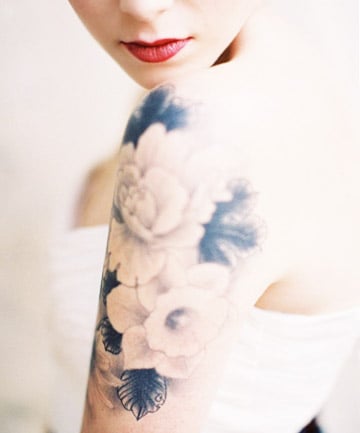 Female tattoos may just be the most badass thing about women over 40, but the Internet has a lot to say about how old is "too old" for a woman to get tattooed. A survey out of the UK last year put the cut-off at 31. But respected tattoo artists will tell you otherwise.
"There is usually one rule I follow," says Los Angeles tattooist
Zoey Taylor
, "and that is: to follow none ... If you're over 40 and want a tattoo, all that matters is that you choose something you absolutely love."
Sure, most of us associate tattoos with the impulsive 25-and-under contingent. But Taylor points out that there are perks to getting your first tattoo later in life (ahem, having had more time to browse for different tattoo ideas for women). "The nice thing about getting older is that everyone else around you is getting older too," she says. In other words, you can basically do whatever you want without the ruthless judgment you endured 20 years ago. "If a tattoo is going to bring you joy or confidence, do it," she continues. "My oldest client is 78, and she just got her second one."
Yes, women's bodies change from the time they're 18 to 40 -- from pregnancy, surgeries and aging. But according to Taylor, female tattoos can be incredibly empowering. "Pick an area you are happy with, and draw attention to it. Or use your new tattoo to disguise an area that you're not happy with," she says. "There are also parts of our bodies that don't change much during our life, and are also easy to hide depending on what you wear, such as wrists, ankles and shoulder blades."
The bottom line? If you want to get inked, there's no expiration date. And if you can't decide exactly what to get, look no further. These expert-approved tattoo ideas for women are elegant enough for any age.
Image Source
Photo 2/37
Tattoo Idea: Feminine Flowers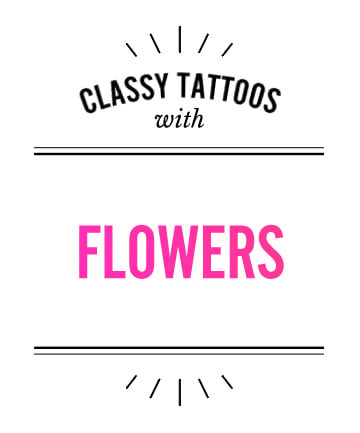 If you're afraid getting tattooed will harden your appearance, opt for an intrinsically soft design. "I'm a big fan of ultra-feminine elements like flowers," says Taylor.
Florals are a great female tattoo, because you can choose to get a tiny, delicate design, or go bigger to cover stretch marks and scars, and they still look feminine. After all, you don't exactly see biker dudes covered in pastel poppies.
Photo 3/37
Bright Tulip Tattoo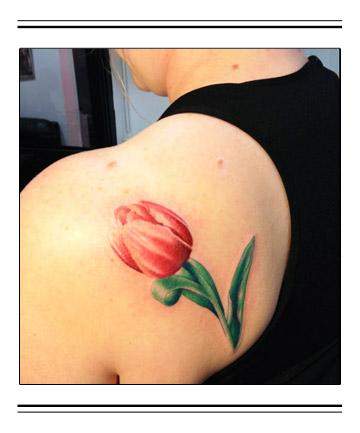 Taylor says the shoulder blade is a great place for a first tattoo, as it's a part of the body that doesn't change much over one's life and is fairly easy to conceal. (But who would want to hide such a pretty design, anyway?)
Photograph courtesy of Zoey Taylor
Photo 4/37
Twin Blossoms Tattoo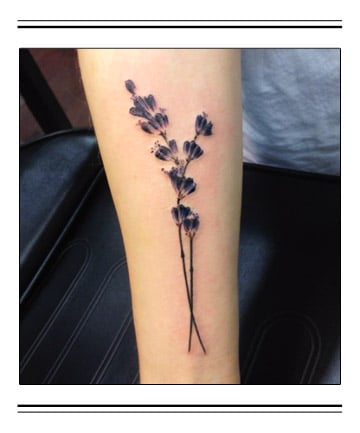 Opt for a pair of delicate, lightly colored blooms, which look lovely on forearms and wrists.
Photograph courtesy of Zoey Taylor
Photo 5/37
Beauty From Pain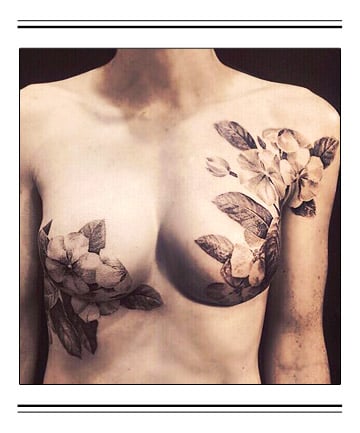 Taylor says female tattoos can be a great way to disguise an area of the body that you're uncomfortable with, like scars or cellulite. They can also help to make something beautiful again, she says, "like getting flowers on your breasts after full reconstructive surgery following a mastectomy."
Photograph courtesy of David Allen/P-ink.org