Photo 1/11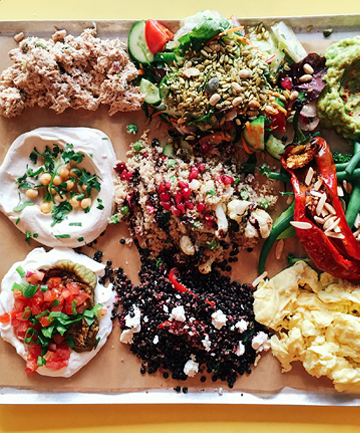 There's nothing worse than feeling "hangry" right in the middle of your workday — especially when you don't have any snacks on hand.
It's even tougher if you're observing a dairy-free diet, since it can be difficult to find satiating snack foods that actually taste good. To provide you with fulfilling, vegan options, we spoke to four experts about all the best plant-based swaps for some of your favorite snack foods.
So, from hummus and veggies to air-popped popcorn, below are nine snack ideas worth packing in your work bag, stat.
Image via Alexander Spatari/Moment/Getty
Photo 2/11
Make Plant-Based Dips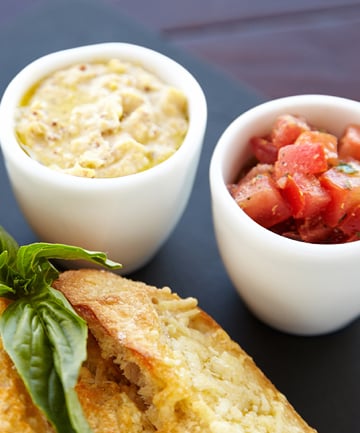 "If you are looking for a plant-based dip at your party, try making a white bean spread," says registered dietitian Jenn Fillenworth MS, RD. She explains that the perks to using this spread include higher fiber and lean protein — in other words, they're a far cry from your favorite cream cheese dip (in a good way).
Image via GSPictures/iStock/Getty Images Plus/Getty
Photo 3/11
Munch On Air-Popped Popcorn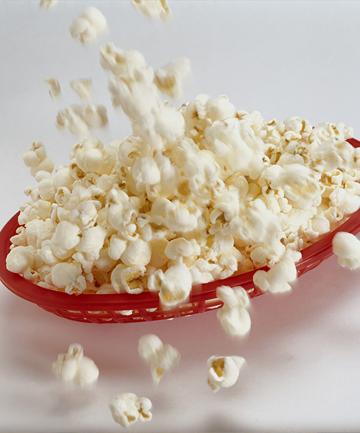 "Eat some air-popped popcorn instead of cheesy chips," says Eila Rain, holistic health and nutrition coach. There is a great swap in more ways than one: As Rain explains, this vegan snack contains less additives and calories than your typical snacks.
Image via anopdesignstock/iStock/Getty Images Plus/Getty
Photo 4/11
Pair Bananas With Peanut Butter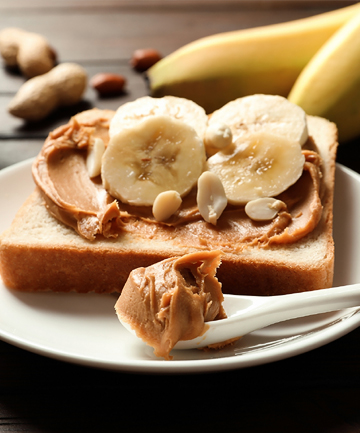 "Instead of reaching for a candy bar when you feel that mid-day energy dip, try slicing a banana and top with peanut butter or almond butter," advises Rain. She says that the healthy carbs in the banana provide energy, and the nut butter will keep you satisfied longer.
Image via belchonock/iStock/Getty Images Plus/Getty
Photo 5/11
Try Hummus With Veggies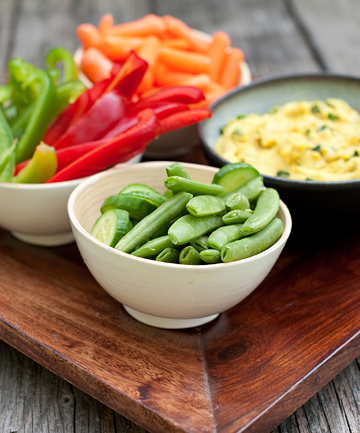 Another suggestion from Rain? Carrot sticks and red pepper slices with hummus can make for a great substitute for cheese and crackers. This will add a few extra servings of veggies to your diet and also provides a protein boost from the hummus.
Image via sbrogan/E+/Getty