Photo 1/6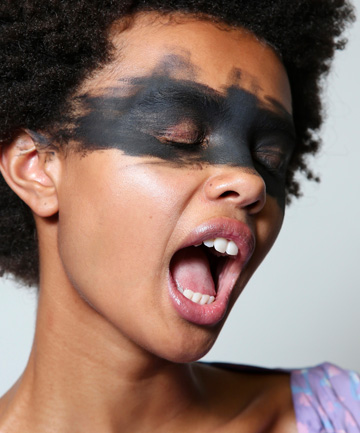 Much like your bestie prefers red wine and you're more of a dirty martini gal, everyone's skin reacts differently to products. While experimenting and evolving your skin care routine is part of the process of maintaining healthy skin and—ahem—fighting age, it's important to pay attention to how your pores react to formulas. Considering our skin is the largest organ of our body,
dermatologist Anna D. Guanche MD
says it'll be the first to alert you when it's unhappy with your new face cream, moisturizer or baggy eyes battler. "Your skin—which is a live, very powerful protector of your body—is equipped with a finely tuned, highly sophisticated immune system that is responsible for keeping viruses and bacteria out and the good parts of you in. Sometimes this defense system cross-reacts and an allergy develops," she says.
To supercharge your detective skills, be on the lookout for these clear indications that you should probably toss out a product that's not compatible with personal pH, straight from doctors themselves.
Image via Imaxtree
Photo 2/6
Your skin flushes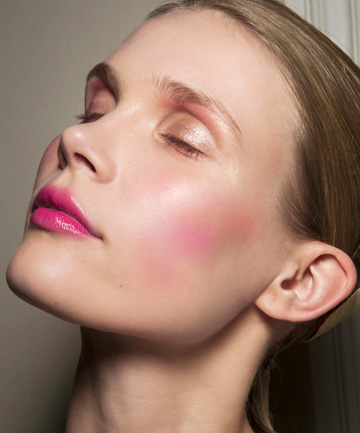 Before heading to bed, you apply a new toner that promises to smooth away your bumps and imperfections as you visit the sandman. If immediately your skin tone turns red or begins to itch, Guanche says you likely have an allergy. In this case, you should wash off the topical product with a sensitive cleanser ASAP to prevent further irritation. If you don't see red right away? Guanche warns you're not totally in the clear: "There is also a delayed hypersensitivity reaction where an allergy develops after multiple days or weeks of exposure," she says. If you see bumps after a full week, discontinue use and consult your dermatologist for a second opinion.
Image via Imaxtree
Photo 3/6
Your lips itch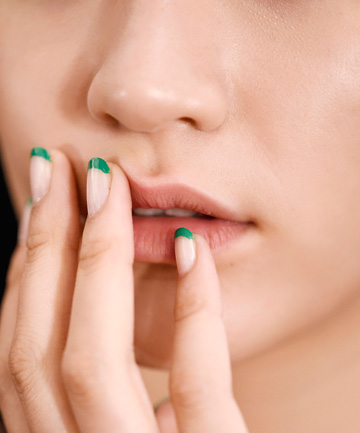 It's not only creams that can be tricky to navigate, according to
dermatologist Dr. Janet Prystowsky, MD, PhD
. Lipsticks and lip balms can also pose issues if your puckers aren't on board with a new formula. The tricky part about determining this reaction, she notes, is usually the signs cause you to apply more, making the condition worse. She says many people will experience chapped lips when a balm or color isn't working for them, causing them to mindlessly swipe on more to correct the issue. "If the chemical in the product is too irritating for your lips, you will gradually see redness, dryness and peeling over the course of a few days," she says. This is how you know it's time to set your sights—er, your mouth—to a different buy.
Image via Imaxtree
Photo 4/6
Your skin swells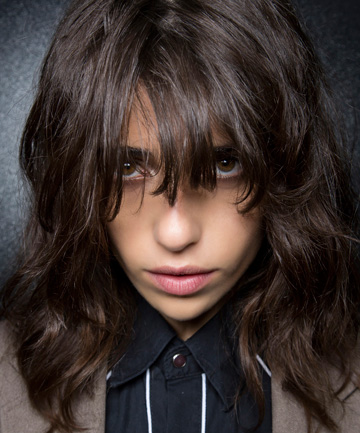 Certain products—like
retinol creams
‐might cause your skin to break out for a few weeks before you start to see an improvement but if your skin swells after use, you can guess something is awry.
Dr. Gary Goldenberg
says that swollen pores or raised skin is a surefire sign that your skin is allergic since it signals an influx of inflammatory cells. When this happens, stop using the product and book a check-in with your derm ASAP.
Image via Imaxtree
Photo 5/6
Your skin becomes oilier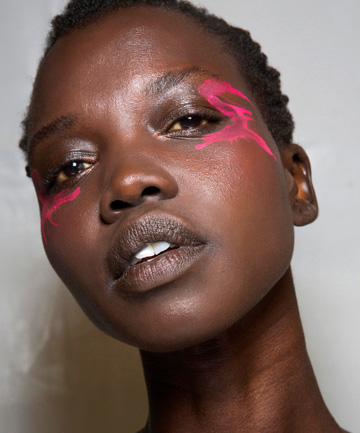 By now, you probably know your skin type—but do you also shop for it? Guanche says especially for those who are acne-prone, being mindful and selective of ingredients in face wash, foundations, moisturizers and other serums will help
prevent zits
, blackheads and other impurities. Our skin naturally produces its own moisturizer in the form of sebum from our oil glands, but if you use a product that has a high concentration of oil for your unique cells, you might notice an uptick in shine. "If it feels like you chased six slices of pizza with three tablespoons of peanut butter, this isn't the right product for you," she says.
Image via Imaxtree