Photo 1/6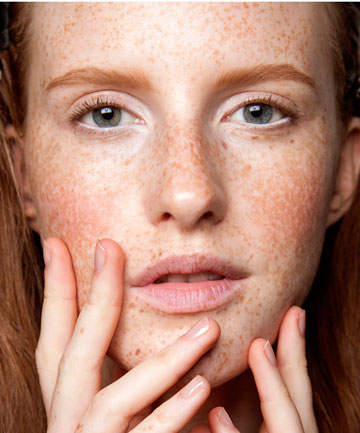 In sad but true news, there's no way that you'll ever be able to ward off the signs of aging completely. Sorry, it's just not going to happen. But while skin changes are an inevitable part of getting older, it can sometimes feel like they're coming on fast and furious — and way earlier than you expected. "How quickly you age is a combination of both your genetics and environmental or lifestyle factors," explains Dr. Emily Arch, MD, a dermatologist at
Dermatology + Aesthetics
in Chicago. While you definitely can't change the genes you were born with, you do have control over the other part of the puzzle: issues like sun exposure, a poor diet or chronic stress. Here are five early signs of aging, plus helpful ways to address each one. (Hey, you may not be able to stop time, but at least you can slow down its effects.)
Image via Imaxtree
Photo 2/6
Spots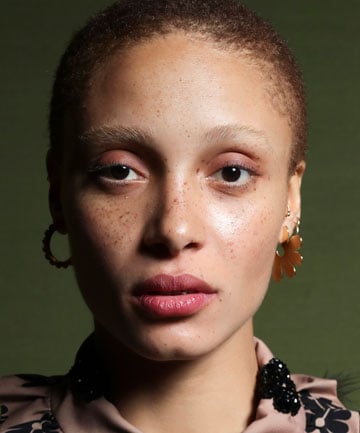 Any change in skin color indicates sun damage — and yes, that means freckles, too. "The first freckle you get, even as a child, is an indication that your skin is aging," says Mona Gohara, associate clinical professor of dermatology at Yale School of Medicine. Talk about scary. Anytime you notice spots start to crop up, especially if it's earlier than your late 20s when most people will start to see them, consider it a major sign to up your sunscreen game ASAP, says Arch. (FYI, they usually first appear on the left side of the face—blame UV rays coming in the driver's side window—as well as on your hands, notes Gohara.) To fade existing discoloration, look for a treatment with ingredients such as vitamin C, licorice, niacinamide and/or retinol (try:
Neutrogena Rapid Tone Repair Dark Spot Corrector
, $17.96). And, of course, WEAR. SUNSCREEN. EVERYDAY.
Image via Imaxtree
Photo 3/6
Lines that don't go away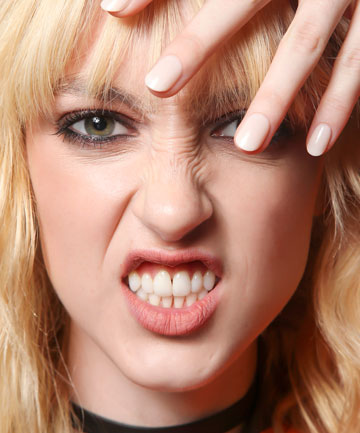 While noticing a few crinkles around your eyes when you laugh or a few on your forehead when you furrow your brow is one thing, but take note if they appear even when you're not moving your face. "Seeing deeper, etched in lines on your forehead or around your eyes in your early to mid-20s is a little early," notes Arch. Injectable neuromodulators (think Botox) are an option, but topically, your best bet is a collagen-boosting retinoid (try:
CeraVe Skin Renewing Cream Serum
, $16.99). Minimizing stress can also help since cortisol (the hormone released when you're stressed) breaks down collagen and elastin.
Image via Imaxtree
Photo 4/6
Redness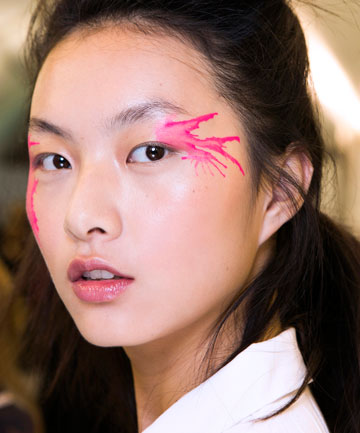 Diffuse, persistent redness can indicate that you have broken capillaries, says Arch, who notes that this typically shows up on the cheeks and around the nose. The culprit? You guessed it: sun exposure. The earlier you see these, the worse. As if you needed it, consider this yet another reason to slather on SPF on the reg.
Image via Imaxtree
Photo 5/6
Droopy skin on your jaw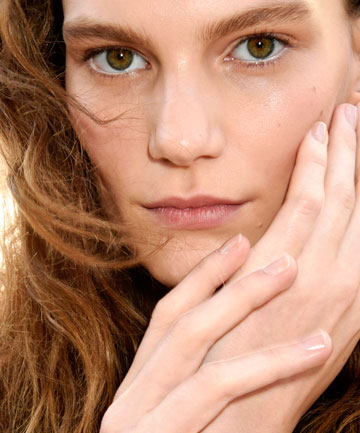 "Laxity typically doesn't show up until you're in your 40s," points out Gohara, so if you're starting to see saggy skin before then (it'll first show up along the jawline), that's considered early. "Sun damage first causes superficial discoloration, then damages the collagen and elastin in the lower layers of the skin, causing this droopiness," she adds. Besides using sunscreen (shocker), look for an anti-aging treatment with peptides, which can help stimulate collagen production for stronger, healthier skin. We're fans of the new
Drunk Elephant Protini Polypeptide Cream
, $68.
Image via Imaxtree