Photo 1/10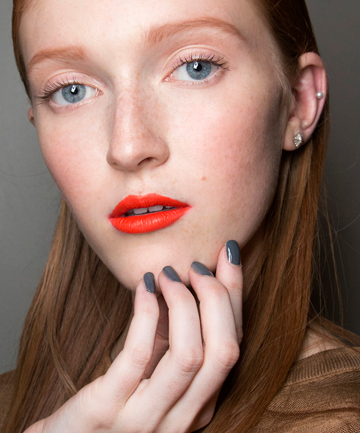 If you have sensitive skin, you know it's no fun. It might seem like anything and everything you attempt to put on (or near) your face can end in a breakout, rash or some other type of irritation. If you have sensitive skin, you're far from alone, however, your sensitivity could be caused by a myriad of different factors, from environmental pollutants, stress and allergies to over-use of products, hormones and genetic factors.
"'Sensitive' is a broad term that is often a meaningless description as it is confusing conditions, such as rosacea, eczema, contact dermatitis, psoriasis or seborrheic dermatitis, with a true allergy or allergic sensitivity," says Joel Schlessinger, MD, dermatologist and RealSelf contributor. "The most common cause of redness is a weakened skin barrier, which inevitably results in bumps, rashes, extreme dryness, itchiness or redness."
If you find yourself with any of these symptoms, it's time to see a dermatologist, as this is the best way to determine the source of the sensitivity and the best way to treat it. In the meantime, you can follow these dermatologist-approved solutions for calming sensitive skin.
Image via Imaxtree
Photo 2/10
Keep your skin care routine simple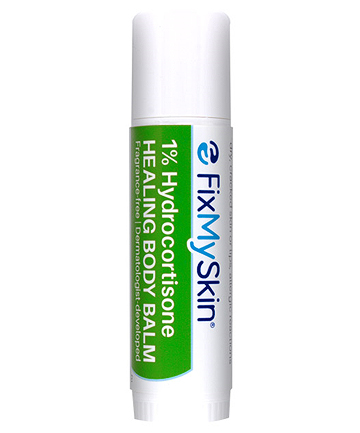 If you have sensitive or reactive skin, the best thing to do is keep your routine simple. This means avoiding a highly complicated regimen, unless otherwise directed by your dermatologist, Schlessinger says. His favorite treatment for skin sensitivity or irritation is the FixMySkin Healing Body Balm with 1% Hydrocortisone, $16. "In addition to coming in a convenient tube that easily fits into a pocket or purse, the soothing formula also heals irritation with 1% hydrocortisone and moisturizes with shea and cocoa butters," he adds."Additionally, he recommends two great lines for sensitive skin, Avene and La Roche-Posay, each offering ideal options for overly sensitive individuals.
Photo 3/10
Limit your ingredients list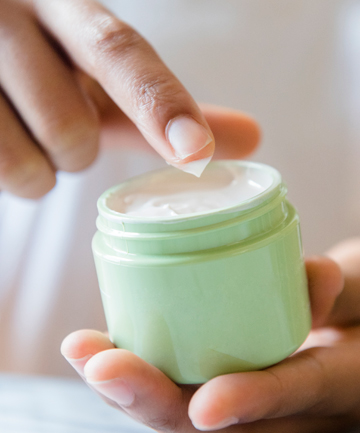 Fewer ingredients means fewer opportunities for bad skin reactions. If your skin tends to be sensitive, less is more. "Sometimes, formulas may boast that they work for sensitive skin, but will contain ingredients disguised as something else," Schlessinger says. That's why he recommends looking for shorter ingredients lists and products that utilize ingredients you recognize (not strange-sounding chemicals you've never heard of). And, if you're unsure if a product will work for you, ask your dermatologist.
Image via JGI/Jamie Grill/Getty
Photo 4/10
Steer clear of fragrances, dyes and alcohols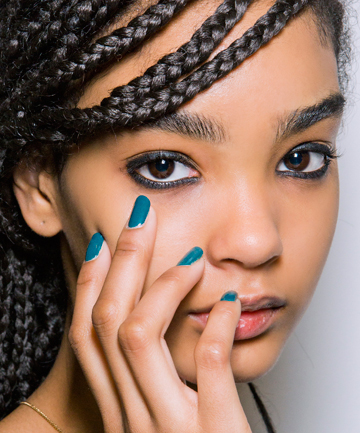 Fragrance might make your products smell nice, but it's one of the biggest culprits when it comes to skin irritation. In fact, fragrance is the only ingredient that the FDA allows to be listed simply as "fragrance," without explanation of exactly what chemicals are used to create said fragrance. In other words, you don't really know what chemicals you're putting on your skin. "Whether fragrances are naturally or chemically derived, they can be very irritating and should be avoided," Schlessinger says.
Image via Imaxtree
Photo 5/10
Protect your skin from the sun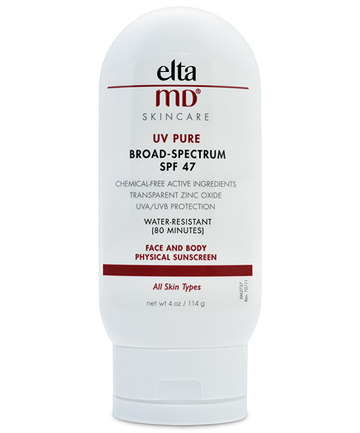 If you have sensitive skin, you might be hesitant to wear certain sunscreens for fear that they may make you break out or cause irritation. However, sunscreen is your skin's best line of defense, especially for those with sensitive skin. "If skin is burned or damaged from the sun, it only becomes more prone to being sensitive," warns Kelly Bickle, MD, dermatologist. She recommends sticking to sunscreens that are physical blockers (as opposed to chemical blockers), like zinc oxide and titanium dioxide, as they are less irritating to the skin and also have a broader spectrum of protection from the sun. EltaMD UV Pure Broad-Spectrum SPF 47, $25, fits the bill and is highly recommended by dermatologists.