Photo 1/7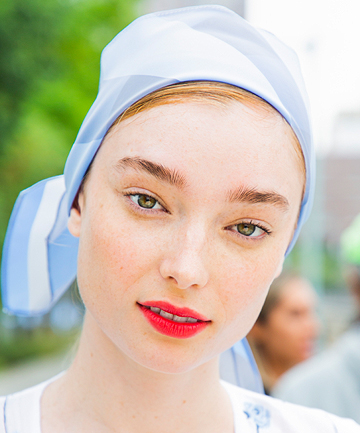 Just as you packed away your sweaters and boots to make room for your shorts and flip flops, it's time to make a few key changes to your skin care routine for the summer season. What you used in the winter and spring may be too heavy and harsh for your skin, now that the heat is here. And while sunscreen is a must year-round, it's particularly important to use it diligently during the summer when you're going to be spending lots of time in the sunshine. Here, top dermatologists explain the perfect summer skin care routine.
Image via Imaxtree
Photo 2/7
Up Your Cleansing Game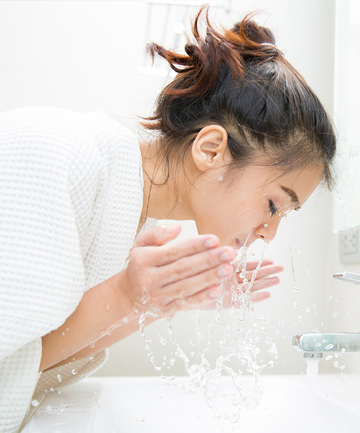 Oil, dirt, and grime can build up on your skin during the summer months, so cleansing twice a day is crucial to keeping your complexion clear. If you have dry skin, stick with your regular creamy cleanser to prevent excess dryness, says Hadley King, MD, dermatologist in New York City. But if you have oily skin, a foaming facial cleanser may be a better option. "And if your skin is very oily and prone to clogged pores, then a salicylic acid cleanser may be particularly helpful in the summer," King says.
Additionally, if you have acne prone skin, Viseslav Tonkovic-Capin, MD, a Kansas City-based dermatologist and editor DermBoard.org, recommends using a product with salicylic acid or glycolic acid for some mild exfoliation. That said, you'll want to back off on any additional exfoliation during the summer months. "It may cause irritation, sensitivity to the sun, and a myriad of other skin issues," says Tonkovic-Capin.
Image via Torwai Suebsri/EyeEm/Getty
Photo 3/7
Switch to a Lighter Moisturizer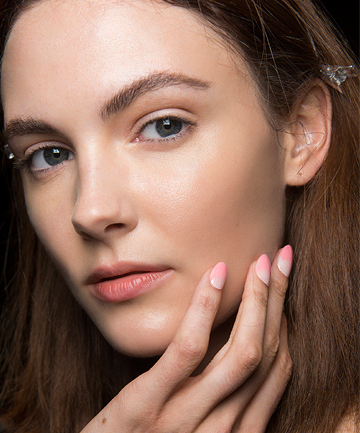 Heavy creams have no place in your summer skin care routine. "Moisturizers in the summer, especially if you tend to get oily or sweaty, need to be lightweight," says Lisa Pruett, MD, dermatologist in Carrollton, Texas. Look for a moisturizer that's labeled "noncomedogenic," says King, because that means it won't clog pores. Try an oil-free, gel formula with lightweight humectants like hyaluronic acid and glycerin to keep your complexion hydrated without looking shiny. In the summer months, you can even cut down on the number of products you use by letting your sunscreen double as your moisturizer, says Pruett.
Image via Imaxtree
Photo 4/7
Keep Your Face Matte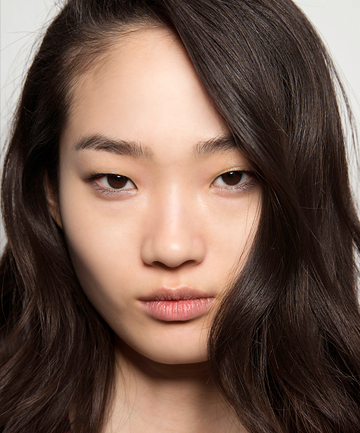 One of the downsides of summer is that all that heat and humidity can leave you with a seriously shiny face. You can combat that with the right products, though. "Mattifying your face in the summer can be done with certain products that will actually absorb oil from your face," says Pruett. "This will let you mattify while you are protecting your skin from the skin cancer and aging ultraviolet rays that are stronger in the summer," says Pruett.
Image via Imaxtree
Photo 5/7
Make Sun Protection a Priority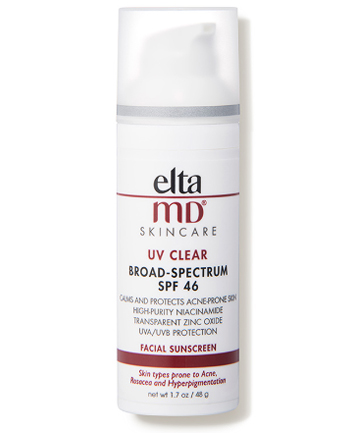 If there's one step you shouldn't skip in your summer skin care routine, it's applying sunscreen. Spending time in the sun sans protection can not only lead to sunburn, it can also cause premature signs of aging like wrinkles and dark spots. "You should apply sunscreen every day, even on a cloudy day," says Pruett. That's because 80 percent of the sun's rays will reach your skin through the clouds. Dermatologists recommend reaching for an SPF of 30 or higher. Reapply at least every two hours while exposed to the sun, immediately after swimming or sweating, and when you're going outside after having been inside for two hours or more, advises King. Since most people don't slather on enough, "a good rule is to do two consecutive applications of sunscreen, especially before hitting the pool or beach, to get you closer to the protection that your sunscreen bottle claims," says Pruett.
Try EltaMD UV Clear Broad-Spectrum SPF 46, which protects against both UVA rays (the ones that cause aging) and UVB rays (the ones that burn) and is available in untinted and tinted versions. Specifically formulated for acne- and sensitivity- prone skin types, this sunscreen has an oil-free, fragrance-free formula that calms skin and leaves no residue. 9 percent transparent zinc oxide shields skin from the sun, while niacinamide, hyaluronic acid, and lactic acid, promote healthy, glowing skin.
Just remember: Sun protection goes beyond sunscreen. "Other sun safety should be practiced on an every day basis as well, including wearing protective clothing, UV shielding sunglasses, and a broad brimmed hat, seeking shade, and avoiding peak UV hours," says King.