Photo 1/8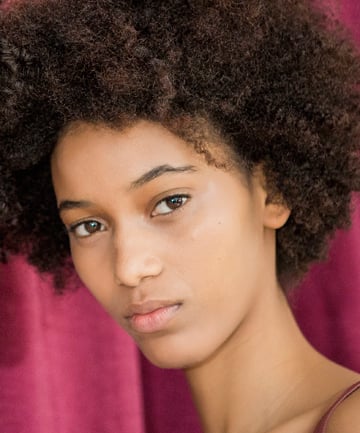 Curls are magical things when they're acting the way they're supposed to act. Curly girls know that sweet spot of happiness when our coils and kinks are supple, hydrated and behaving. But throw in summer heat and humidity and they can turn into an absolute nightmare: frizzy, crunchy and resistant to all styling and taming. It's true: fear of frizz can ruin our summer fun.
Luckily, there are plenty of tricks to keep naturally curly hair quenched and luscious during the summer months. We turned to Taliah Waajid, one of the OG pioneers of the natural and multicultural haircare industry (she's been doing this since 1991), who was more than happy to share some tips on how to keep your curls supple, hydrated and manageable during the summer months.
Image via Imaxtree
Photo 2/8
Step up the shampoo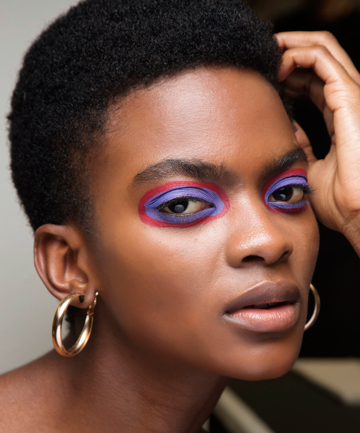 Waajid's first tip might sound a bit counterintuitive to girls with curls: you might want to cleanse a bit more than normal due to excess sweat and buildup. After all, a clean scalp is a healthy scalp and hair that's rid of buildup can more easily receive the hydration it needs. "We're outside a bit more and using more styling products to keep hair in place, so there's more dirt and product residue." She recommends upping your wash day game slightly: if you normally shampoo once a week, do it twice a week during the hotter months.
Image via Imaxtree
Photo 3/8
Use the right products for cleansing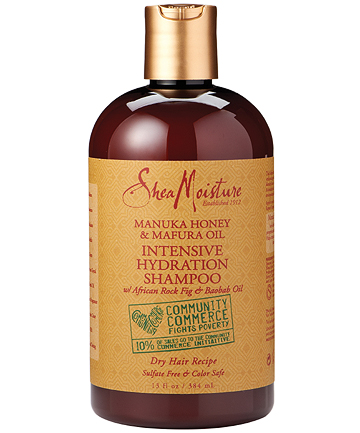 In order to remove that summer buildup, Waajid recommends a moisturizing shampoo, not a co-washing situation. "Co-washing should be done during the cooler months. During the summer with all the sweat and products, you really don't want your hair weighed down with perspiration and the extra products you use to get the style you want." Waajid recommends following that shampoo with the right conditioner for your hair type. Cleansers like
Shea Moisture Manuka Honey & Mafura Oil Intensive Hydration Shampoo
, $7.69, should work wonders.
Photo 4/8
Find a leave-in to believe in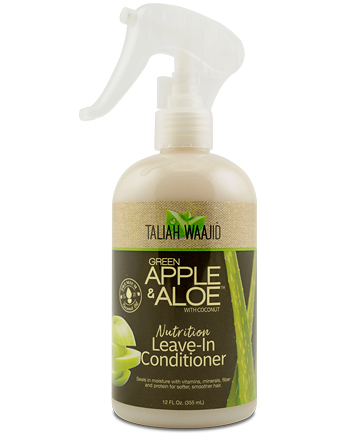 As most of us with naturally curly hair know, the right style starts in the shower where we have a chance to lock in all the hydration we need. Waajid is a firm believer in the power of a leave-in conditioner directly out of the shower. "Prevention of frizz starts with a good conditioner that offers good pH balance and good slip," she advises. "The right leave-in conditioner helps keep hair strands coated so you don't get frizzy. Make sure the ingredients are right — no sulfates, no alcohol, nothing that will make the hair hard." She recommends her
Taliah Waajid Green Apple & Aloe Nutrition Leave-In Conditioner
, $10.99.
Photo 5/8
Just add oils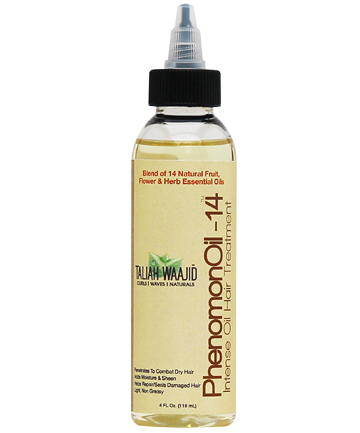 As naturally curly hair is challenged in the hydration department, you'll want an extra insurance policy against summer heat drying out your hair. Waajid recommends adding a light oil like her
Taliah Waajid PhenomonOil
, $10.99, over your leave-in conditioner and any styling puddings when styling to lock in hydration while hair is wet, and then touching up ends periodically to maintain moisture.