Photo 1/9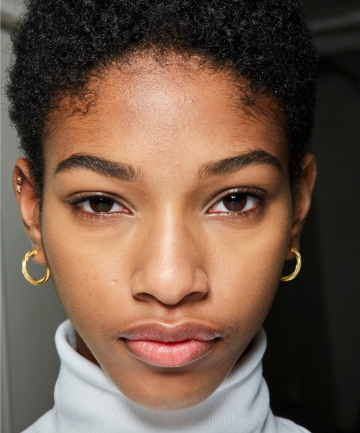 CBD oil
isn't the only ingredient on everyone's lips lately: Actually, melatonin is
literally
on wellness gurus' lips, to help them chill out and go into dreamland. Melatonin's relaxing reputation and trendiness have resulted in it expanding beyond being a sleep aid/all-around chillaxer to becoming a popular new skin care ingredient.
Lots of brands are starting to include the stuff in their formulas: See the
Peter Thomas Roth Green Releaf Therapeutic Sleep Cream Protectant
, $65, and the
Zelens Z-Melatonin Overnight Serum
, $183, for reference. There's also the
Isdin Isdinceutics Melatonik
, $160, and the
Dr. Dennis Gross Dark Spot Sun Defense Sunscreen Broad Spectrum SPF 50
, $42... it's everywhere.
How exactly does it work, though? How does melatonin translate as a skin care ingredient? Well, we asked experts for the low-down to see whether there's potential — or whether the ingredient really is a
snooze
.
Image via Imaxtree
Photo 2/9
What Is Melatonin?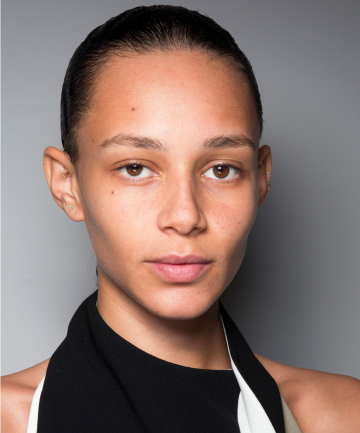 Most of us know that melatonin can be used to beat jet lag and
aid in sleep
— but what is it? Dr. Gerald Imber, MD, top plastic surgeon and director of the
Youth Corridor Clinic
, says that it is a hormone produced by the pineal gland in the brain. It's best known for functioning as a circulating hormone and influencing the circadian rhythms of the body (aka sleeping at night, being awake during the day). This is why it is often called the "sleep hormone," according to Co-Founder of Clarisonic & Skin Expert
Dr. Robb Akridge
.
Besides the brain, melatonin is now known to be produced elsewhere in the body, including skin, says Akridge. Imber says that melatonin has been recognized for being a powerful antioxidant and for being able to easily penetrate skin, which is where its skin care potential comes from.
Image via Imaxtree
Photo 3/9
Melatonin in Skin Care: Fighting Free Radicals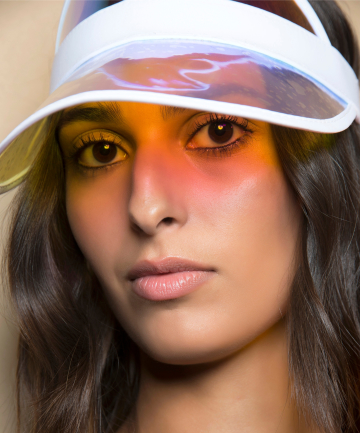 Many of us are likely new to melatonin in skin care, but research goes back decades. Dr. Ava Shamban, MD, board-certified dermatologist and founder of
Skin Five by Ava MD
and Ava MD Dermatology clinics, says that it was discovered over two decades ago that melatonin is a strong free radical "scavenger." Similarly, Akridge adds that it's able to easily penetrate skin to
neutralize pesky free radicals
— which means it allows for direct antioxidant support in the
fight against premature aging
. (If left alone, free radicals can cause the breakdown of
collagen
and spur aging).
Image via Imaxtree
Photo 4/9
Melatonin in Skin Care: Targeting Tissue Stressors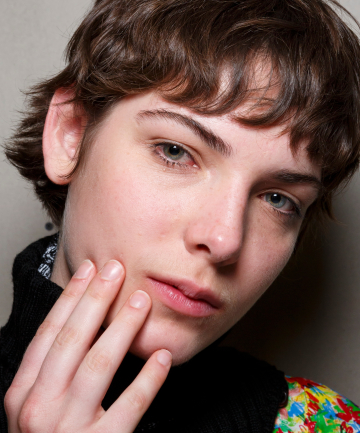 It's not only aging free radicals melatonin is thought to come after: Different studies have shown that melatonin can counteract specific tissue-related cellular stressors, says Shamban. The way it can repair DNA, protect the dermis and heal wounds makes it a "cellular warrior."
Image via Imaxtree
Photo 5/9
Melatonin in Skin Care: Protecting From UV Damage With Vitamin C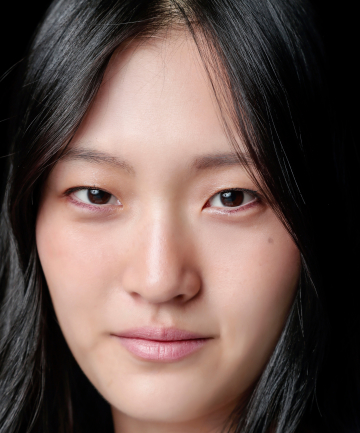 Melatonin already sounds pretty stellar, but we're not done with its potential benefits. Imber reveals that while he was doing initial research for the
Youth Corridor Ultimate Antioxidant C Boost Serum
, $195, he saw reports that showed the combination of
vitamin C
and melatonin resulted in more powerful antioxidant protection. An experiment involving sunburns showed skin that had topically applied vitamin C was less red after sun exposure than untreated skin. In the case of skin treated with melatonin and vitamin C and E it resulted in significantly greater sun protection. "I believe the combination of vitamin C, vitamin E and melatonin represents the most truly effective way to get enough of these antioxidants into the skin to impede collagen destruction, encourage collagen production, reduce facial wrinkles and reverse sun damage," explains Imber.
Image via Imaxtree