Photo 1/20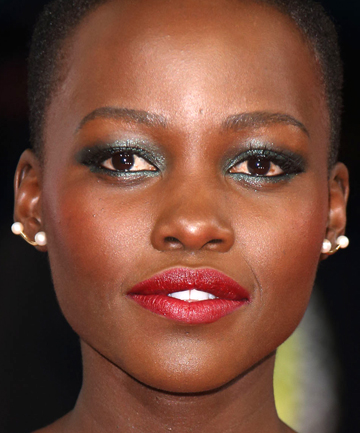 We can all agree on one thing: Lupita Nyong'o can pretty much do no wrong. Acting, fashion sense, natural hair hottakes, searingly intelligent op-eds — she's got it all covered. One of the many arenas in which she excels happens to be the realm of colorful eye makeup. With eyeliner and eyeshadow colors ranging the full ROYGBIV spectrum (and then some), she's about as adventurous as they come — and she nails the look every time.
From her iconic teal eyeshadow look from the 2014 SAG Awards to the saturated green eye makeup her character Nakia sports in the casino scene in "Black Panther," Lupita's adventurous color palette continues to reign supreme. Need proof? Let's take a look at some of her top makeup looks over the years.
Image via Getty
Photo 2/20
A Pop of Blue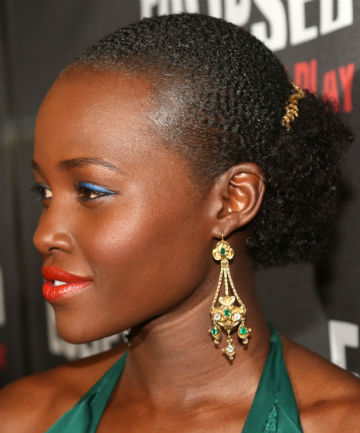 At the opening night for "Eclipsed" (which was actually penned by "Black Panther" castmate Danai Gurira) on Broadway, Lupita Nyong'o accented a teal dress with a hint of metallic blue liner.
Image via Getty
Photo 3/20
Technicolor Brights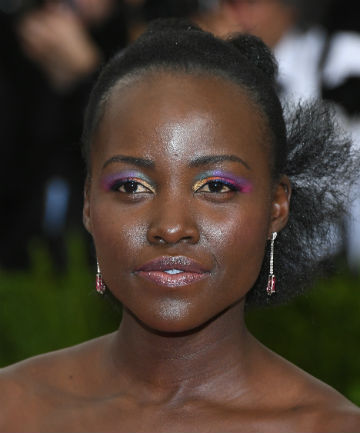 Though her gown was a stunning bright orange, she went for a full rainbow of contrasting eyeshadow shades at the 2017 Met Gala.
Image via Getty
Photo 4/20
Mesmerizing Teal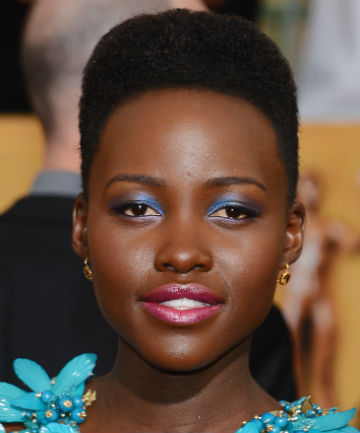 Out of all her red carpet wins, this one from the 2014 SAG Awards still stands out, especially with her perfectly coordinated teal eyes.
Image via Getty
Photo 5/20
Subtle Navy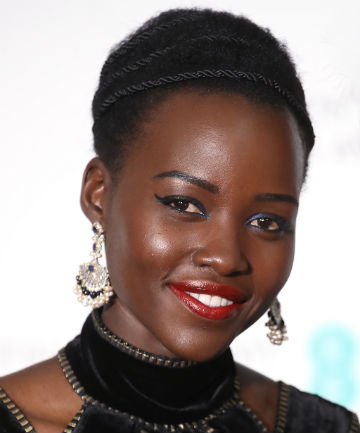 Who says you can't mix black and navy blue? Lupita's subtle blue cat eye paired flawlessly with her red lip and statement-making black gown at the 2018 BAFTAs.
Image via Getty