Photo 1/12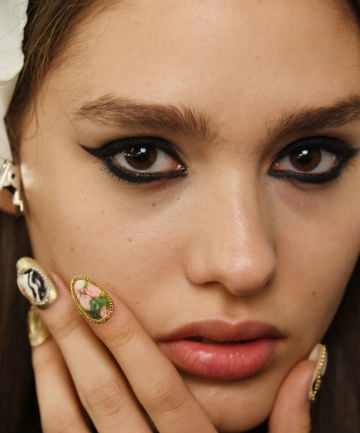 Nail art is admittedly a huge part of any given New York Fashion Week beauty look — but few brands have taken to the challenge with quite as much gusto as CND and Libertine did on the Spring 2019 runway.
The detailed nail art incorporated a range of styles, each more intricate than the last. In fact, there was so much variety that many of the models wore a different type of art on each nail. Of course, the themes of the show tied the many distinct nail looks together. CND co-founder and style director Jan Arnold says that the CND Design Lab was "incredibly inspired by" Libertine founder and creative director Johnson Hartig's "beautiful, slightly melancholy tribute to the antique." Keep on reading to see some of the show's most stunning nail looks.
Image via CND / Jennifer Graylock
Photo 2/12
Heirloom Roses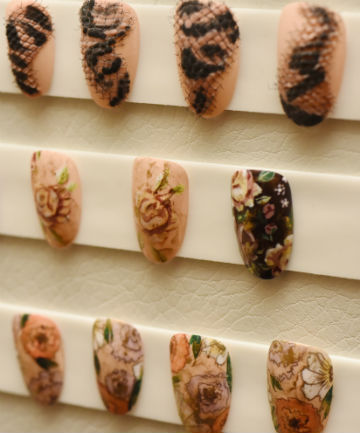 CND Lead Nail Artist Shelena Robinson created this rose nail art using the CND Spring Sweet Escape Collection (upcoming in March 2019); each shade mixed with the CND Shellac Matte Top Coat, $12.99, to give the art an antiqued look. All the intricacies were drawn with a fine point Micron pen and each look was finished with muted gold gilding.
Image via CND / Jennifer Graylock
Photo 3/12
Heirloom Roses in Action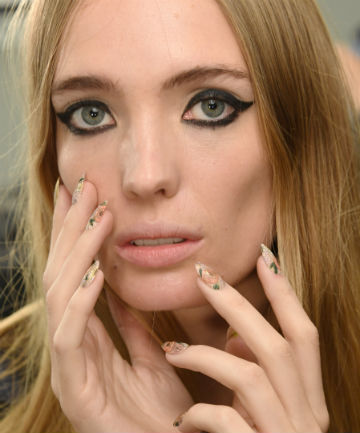 With a delicate, pastel aesthetic, this intricate rose nail art offers the perfect counterpart to the dramatic graphic eyeliner look at play.
Image via CND / Jennifer Graylock
Photo 4/12
Tokens of Love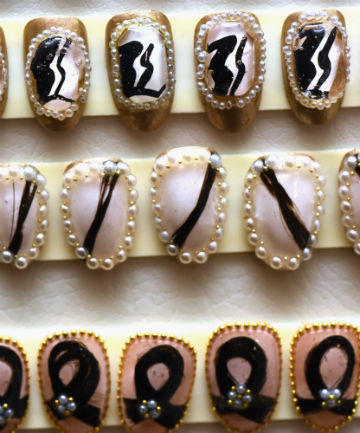 Back in the Victorian era, lovers often exchanged locks of hair as keepsakes. Here, CND lead nail artist Heather Reynosa took inspiration from the tradition, braiding together fine locks of hair atop a base of CND Vinylux Long Wear Nail Polish, $10.50, in the shades Studio White and Vintage, topping it all off with a caviar bead frame.
Image via CND / Jennifer Graylock
Photo 5/12
Tokens of Love in Action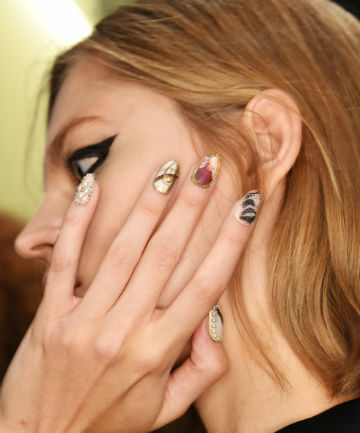 Check out that braided lock of hair on the model's thumbnail — surprisingly romantic, no?
Image via CND / Jennifer Graylock