Photo 1/11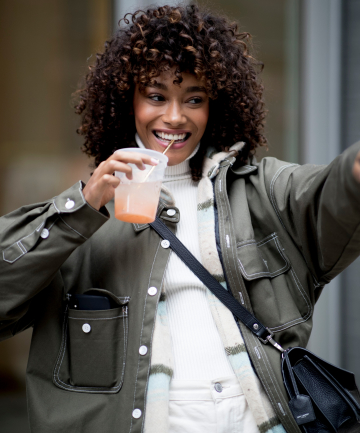 Yes, Trader Joe's has lots of
healthy food options
... but it's so easy to get sidetracked by all the crispy cheese puffs, Belgian chocolate confections and yummy baked goods (and don't even get us started on the wine aisle). So to help get ourselves back on track, we talked to four
registered dietitians
about their favorite healthy TJ's buys.
And don't worry, you won't have to sacrifice taste: These picks are delicious too, whether that means indulging in the occasional chocolatey crisp or dousing your tacos in a delectable cilantro sauce. Keep reading for 10 excellent, dietician-approved Trader Joe's buys.
Image via Imaxtree
Photo 2/11
Pick up some eggs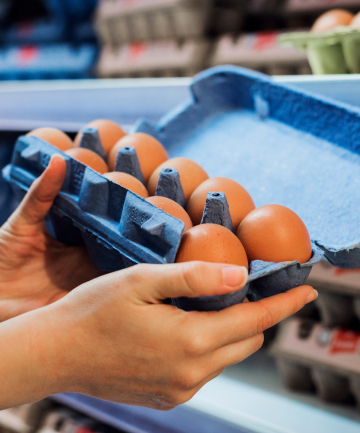 "It's good to be able to pick up staples like eggs for a quick-cooking protein, right alongside the mix of new products Trader Joe's is known for cycling in," says registered dietitian Maggie Moon, MS, RD, author, "
The MIND Diet
." "My cart will usually have eggs in them because they are one of the only foods with both choline and lutein, two nutrients that are important for brain health," she explains.
Image via ljubaphoto/Getty
Photo 3/11
Grab some frozen brown rice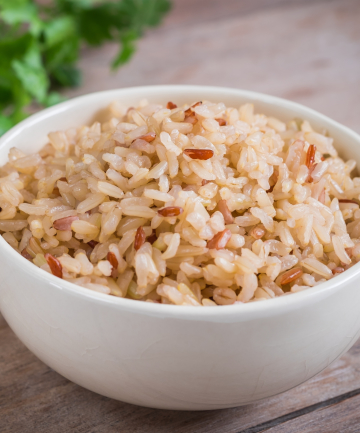 "I always I pick up pre-cooked brown rice in the frozen aisle," Moon says. She likes the fact that they come in separate pouches, so you only make what you need per meal.
Image via Amarita/Getty
Photo 4/11
Add some zhoug sauce to your shopping list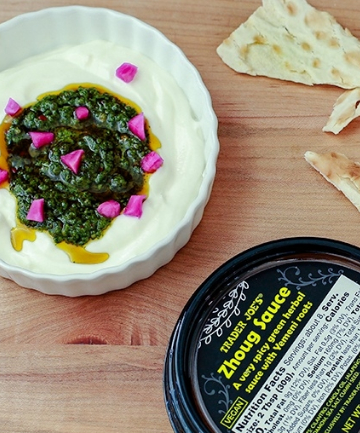 "This is a delicious new product, and it's bright and fresh from cilantro and spicy from jalapenos and red chile flakes," says Moon. "It goes great on top of fish and chicken, and in sandwiches and tacos."
Image via Trader Joe's
Photo 5/11
You've gotta try the cauliflower gnocchi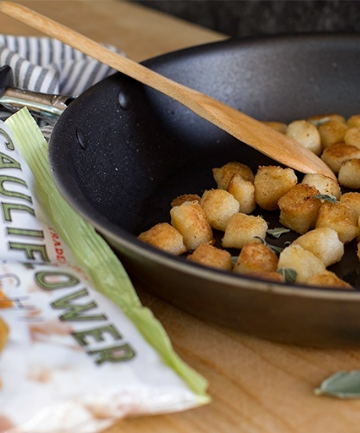 "The best fix to my carb cravings — these cauliflower dumplings are way healthier than their typical potato form," says
registered dietitian Jennifer Kanikula, RD
. Plus, as she points out, they make for a great side or can be loaded up for a full entrée.
Image via Trader Joe's