Photo 1/22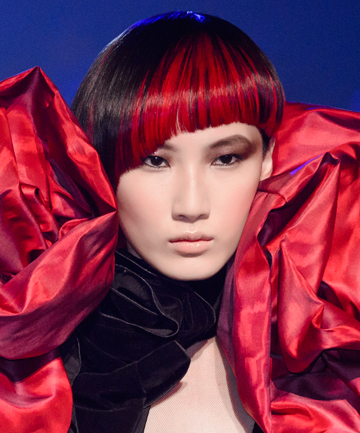 Fall will always have that back-to-school allure for most of us: new clothes, new beauty and a chance to refresh our style. Even though most of us are too old to buy school supplies, we never give up that excitement of showing up in fall as a cooler, newer, better version of ourselves — and one surefire way to do that is with a fresh new hair color.
This season's runways were filled with plenty of beauty and fashion flashbacks along with new takes that are bound to inspire you to try a whole new "lewk." We asked Rachel Bodt, senior colorist for Red Door Salon in New York City, to weigh in on the hair color trends we'll see making their way from the catwalk to the sidewalk. Bodt, who works on runway stunners like Andreja Pejic, Kiki Willems and Lili Sumner, along with an editorial body of work that includes Olivia Wilde, Tilda Swinton and Jaws Nelson, dished on the season's hottest hair colors, how to get them and how to keep them looking gorgeous all season. Read on for the Fall 2018 hair color trends that are sure to make an impact.
Image via Imaxtree
Photo 2/22
Power Brown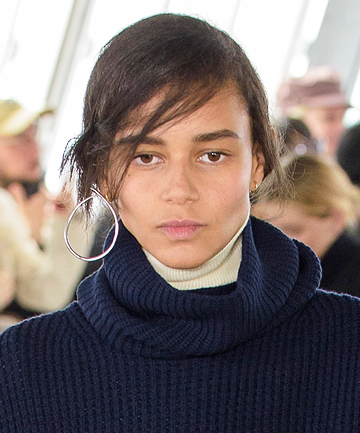 Bodt points to models like Binx Walton and Kaia Gerber as an example of the luxurious take on brunette for the season. It seems brown is anything but boring: we're talking a rich medium to dark brown, a powerful color that looks lush and saturated. "It's not overly warm, not overly ashy. For the longest time we saw brunettes with highlights running through it, but now we're seeing that chic, rich tone. Think sable-y, very Old Hollywood raven-haired brunette."
If you're already naturally in the brown family, Bodt says this is the season to really lean into a lush version of your natural hair color. "I think this is the season to really embracing being brunette. I think we're going back to that luxe, rich brown."
Image via Imaxtree
Photo 3/22
Power Brown: Get the Look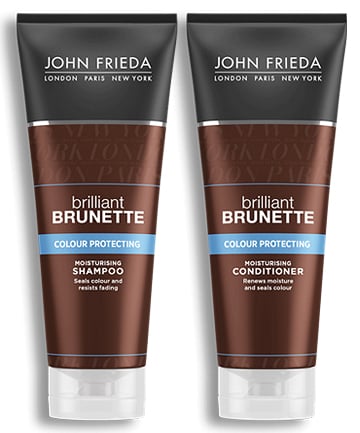 If you're already in the brunette family, a color glaze can deepen your brunette color. Bodt recommends finding a colorist to apply Redken Shades EQ or Wella Color Touch for a color treatment that adds rich depth and shine. She also recommends using color-enhancing shampoos and conditioners like John Frieda Brilliant Brunette Colour Protecting Moisturizing Shampoo and Conditioner, $6.99, to refresh your hue as well as continue adding depth to your color.
Photo 4/22
Power Brown: Keep the Look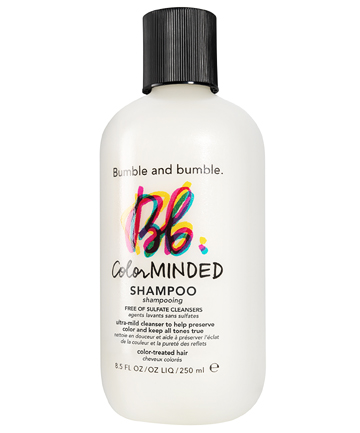 Bodt says to watch your cleansing regimen if you're trying to cover up highlights. "If you have overly highlighted hair, the more you wash it, the more it's going to come out." In this case, Bodt recommends using a cleansing conditioner or sulfate-free shampoo like Bumble and Bumble Color Minded Shampoo, $31, in addition to a monthly color glaze treatment for rich brunette impact.
Photo 5/22
Super Ashy Blonde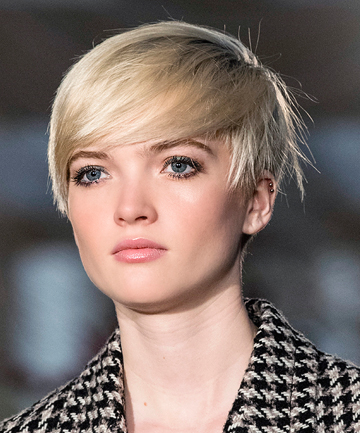 Blondes have been having fun for seasons and this fall, the hue borrows some inspiration from the '80s with a cool, frosty take (think recent Cara Delevingne). "The color is a very grey-white marbleized blonde that's super ashy with a neutral root. It's a very frosty update on that ashy '80s blonde with more tone to it. It's very neutral: it doesn't mess with skin tone, it's not sparkly. It's a real statement."
Image via Imaxtree