Photo 1/16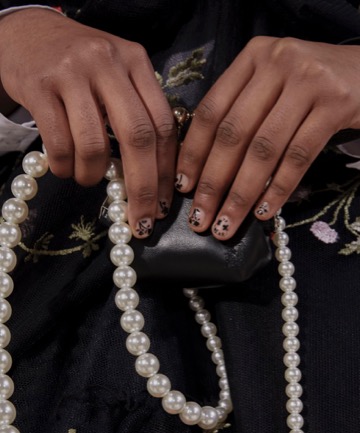 If you're a fan of natural nails, you're in luck. Practical, minimalist nails were seen over and over during Fashion Month Fall 2021. Nails were mostly soft and short, further highlighting the season's pragmatic manicure mood.
In terms of nail polish shades, barely-there neutrals softly enhanced nails. Or clear coats were favored. Classic red was a go-to shade as well as darker, moodier hues of red, brown and near-black. All classic autumn options.
Craving something a bit more? There were some truly striking manicures. From dainty nail art at 16Arlington and Simone Rocha to bold manis at Dsquared2 and Schiaparelli, there's something for everyone. Here are the biggest nail trends of Fall 2021.
Image via Imaxtree
Photo 2/16
Dainty Details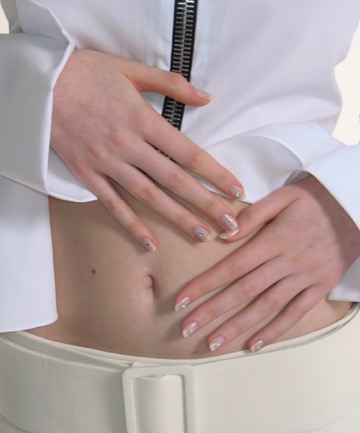 Minimalist nails were given a bold spin at 16Arlington with a high-gloss top coat and a single rhinestone applied to the very center of each nail.
Image via Imaxtree
Photo 3/16
Dainty Details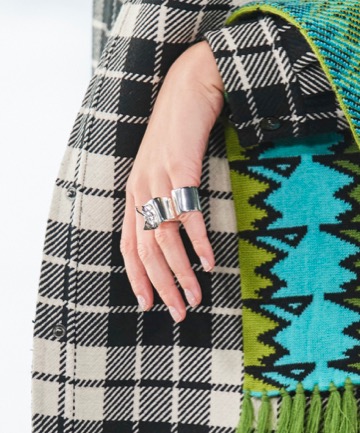 Blink and you might mistake the manicure at Mark Fast for a plain glossy one. But manicurist Michaela Johnson applied "iridescent shards" to take the cosmic shine up a notch.
Image via Imaxtree
Photo 4/16
Dainty Details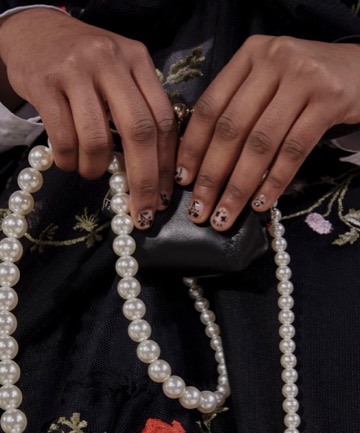 Session manicurist Ama Quashie drew minuscule winter roses in black and red on models' short nails to match the floral motifs at Simone Rocha.
Image via Imaxtree
Photo 5/16
Rich Reds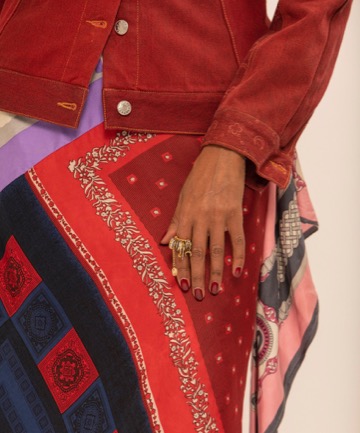 Manicurist Anais Cordevant's deep red manicure on oval nails perfectly echoed the colors in Marine Serre's Fall 2021 collection.
Image via Imaxtree