Photo 1/17
Break Barriers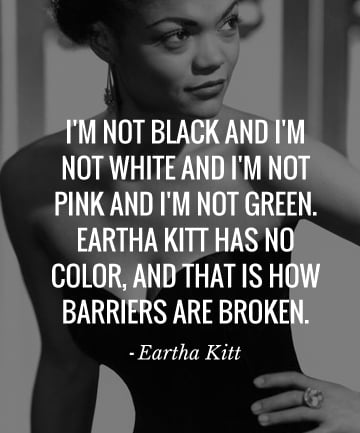 Multi-hyphenate actress/dancer/singer/activist Eartha Kitt was never one to shy away from voicing her opinion.
Photo 2/17
Earthly Possessions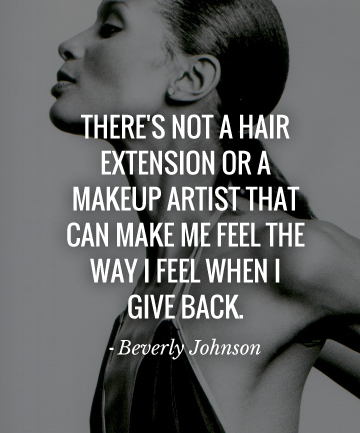 Because what good is beauty if it's only skin deep?
Photo 3/17
Birds of a Feather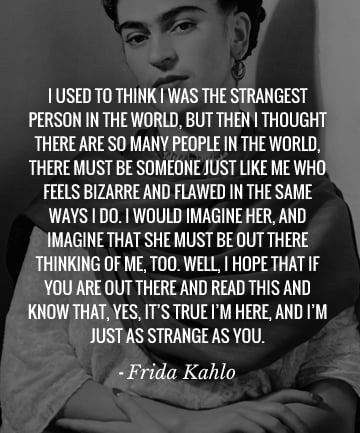 ...Are weird together. (And that's a wonderful thing.)
Photo 4/17
Healthy & Happy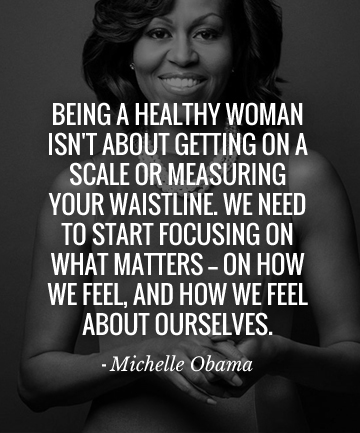 Haven't you heard? Healthy is the new skinny.
Photo 5/17
Spread Your Wings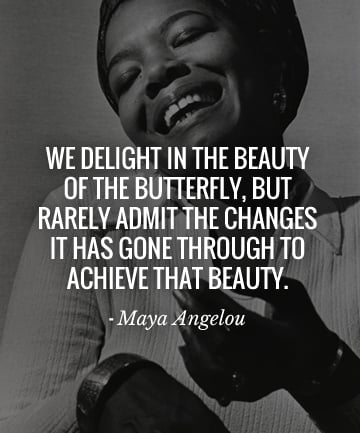 It's all part of the journey.
Sometimes, we all need a little reminder of just how strong, powerful and beautiful we are. Like those days when we wake up late, dump coffee down our shirt and get chewed out by our boss before 10am. So, we rounded up our favorite empowering quotes from the trailblazing women of color who really knew how to face adversity with defiance or grace. These women discuss everything from beauty to race to womanhood in profound ways that can inspire us all to speak up for what we believe and love ourselves for who we are. Stay positive, focused and happy with these inspiring quotes from Frida Kahlo, Eartha Kitt, Maya Angelou, Zoe Saldana, Malala Yousafzai and more.