Photo 1/8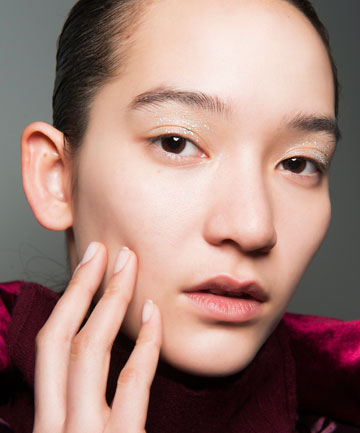 The days are getting shorter, temperatures colder and, if you're anything like us, skin probably getting much, much dryer. Oh, the joys of winter. Sure, you could slather on some lotion and call it a day but, spoiler alert, that's not what dermatologists do. We asked six top skin docs to share their favorite tips, tricks, and product picks for defeating dryness from head to toe. Read on and say buh-bye to dry, winter skin.
Image via Imaxtree
Photo 2/8
Keep your showers short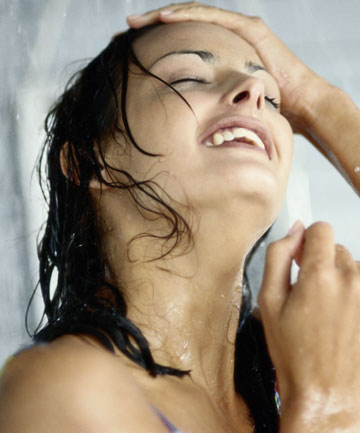 Sure, long hot showers feel great in the dead of winter, but they're not doing your skin any favors. "The steaming water rising from your skin during and after a shower is literally your soft, supple skin evaporating into thin air," says Deirdre Hooper, MD, of Audubon Dermatology in New Orleans. New York City-based dermatologist, Dhaval Bhanusali, MD, suggests limiting shower time to no more than seven minutes, max.
Image via Hoby Finn/Getty
Photo 3/8
And turn down the water temperature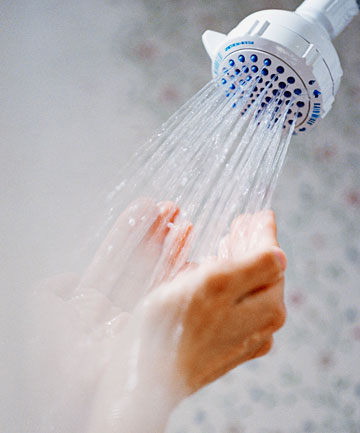 Along with shorter shower time, cooler water is essential too, since hot water strips skin of its natural moisture. Director of Cosmetic and Clinical Research at Mount Sinai Hospital Joshua Zeichner, MD, keeps his shower the temperature of a warm pool. A tell-tale sign that your H2O is too hot? "If your bathroom mirror steams up while you're in the shower, the water is too hot," says Mona Gohara, MD, associate clinical professor of dermatology at Yale School of Medicine.
Image via Shannon Fagan/Getty
Photo 4/8
Skip soap (and don't wash everywhere)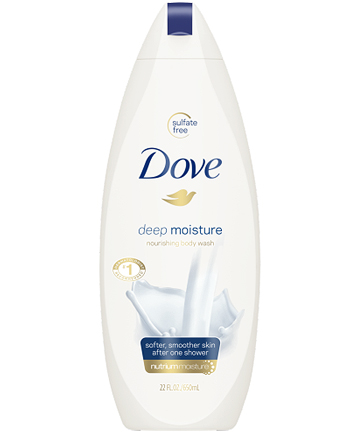 "True soaps have an alkaline pH, which can disrupt the outer layer of the skin," Zeichner says. "Use gentle, hydrating, soap-free cleansers instead." His pick: Dove Deep Moisture Body Wash, $5.99. You also don't need to wash everywhere (stay with us here). "Only wash the areas where skin touches skin, like your armpits and groin. Skip your arms and legs unless they're physically dirty, since you don't want to wash away your skin's natural oils," says Rebecca Kazin, MD, FAAD & Associate Director, WIDLS in Chevy Chase, Maryland.
Photo 5/8
Moisturize right after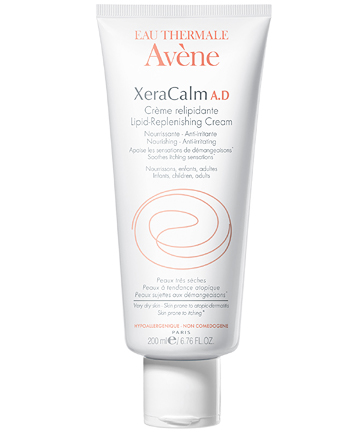 And we're talking right after. Gohara says it's essential to apply some kind of moisturizer within three minutes after getting out of the shower. The goal is to trap the water that's already in your skin before it can evaporate, adds Chicago dermatologist Jordan Carqueville, MD. To that point, layering your hydration is also a good move.
Hooper suggests starting with coconut or jojoba oil, then using a thicker cream or balm on top of that. Zeichner uses Aveeno Cracked Skin Relief Cica Balm, $12.99: "It's a cross between a cream and an ointment, and can repair even ultra dry and cracked skin without leaving it feeling sticky." If you want to use just one product, make it a moisturizer that contains a humectant, which draws water to the skin, and a lipid, which seals in the moisture, says Carqueville. Her pick: Avene XeraCalm A.D Lipid Replenishing Cream, $33.