Photo 1/4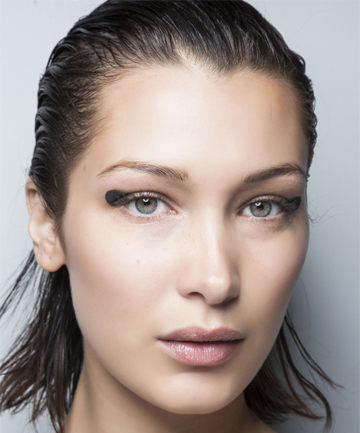 Daring eye looks never seem to go out of style. From graphic lines to smoked-out shadow cascading into your blush, we see new ways to strut our eyeshadows nearly every season. While some won't dare to go edgy, the brushstroke eyeliner trend is one that everyone can wear, whether you want to go there or not. This painterly, imperfect stroke of color across the lid is far from ordinary, but so on trend. It was showcased in smoky, vibrant colors in shows like Rachel Comey and precise strokes of black in Jason Wu. We touched base with makeup artist Frank Guyton to get the scoop on how to swipe this look on with ease.
Jason Wu Spring 2018, Image via Imaxtree
Photo 2/4
Brushstroke Eyeliner Basics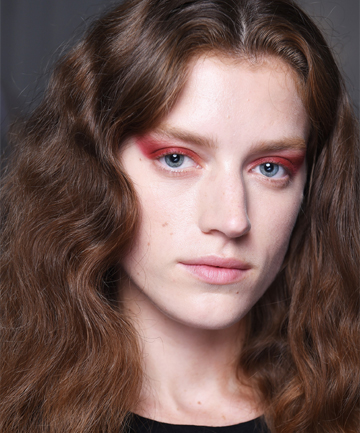 A brushstroke line is not so scary if you pair it correctly with the rest of your makeup look. "If you're creating this color trend using bold colors, minimizing the rest of your makeup may be a good idea," Guyton suggests. No need for Kardashian contour when you are painting this swipe of color on your lid. Though you most likely won't want to add any additional shadow to your look, Guyton suggests applying a flesh tone shadow or primer on the lid to ensure the pigment will stay in place without fading.
Rachel Comey Spring 2018, Image via NARS Cosmetics
Photo 3/4
Brushstroke Eyeliner Tool Tip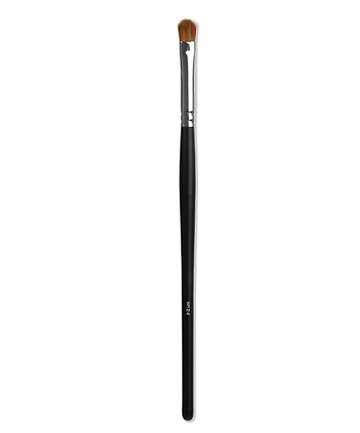 Some makeup maestros are all about brushes and others prefer to apply and blend pigments with their fingers. For this look, Guyton recommends using a brush. "A flat dense eyeshadow brush is best because it will pack on product and allow you to wisp the color on in one stroke," says Guyton. After you swipe on your liner, try using fingers to smoke out the color for an artistic flare. The
Morphe M124 Firm Shadow Brush
, $4, is a budget-friendly option for pulling off this look.
Photo 4/4
BYOA (Be Your Own Artist)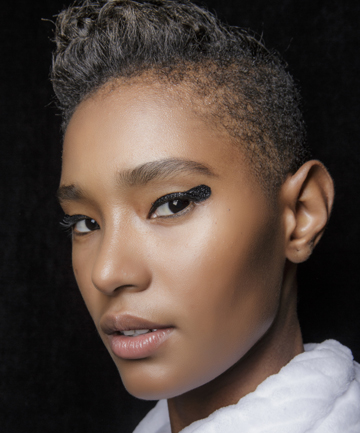 Whether you're rocking poppy hues or a smoky black, the best part about this look is having fun. "This makeup look is great for girls with a range of makeup skills because there is no precision needed," Guyton says. "You want the application to look unpolished and haphazardly applied and that's totally on trend."
Tom Ford Spring 2018, Image via Imaxtree