Photo 1/16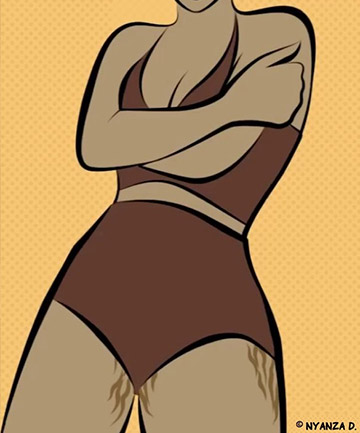 Whether you've had a baby, lost weight or simply
grown
during your lifetime, chances are you have stretch marks -- and that you've tried to hide them at some point. Perhaps they've prevented you from wearing your short shorts or rocking that itsy bitsy bikini on a hot summer day. But with an estimated
80 percent of Americans
-- all varying in weight, age and parental status -- marked by tiger stripes, why are we all trying to live up to the statistically unrealistic standard of having baby smooth skin? Sure, you could spend countless hours trolling the internet for ways to get rid of stretch marks, but wouldn't you rather click through this slideshow of body positive women who might get you to see your stretch marks in a new way? No weird at-home remedies or overpriced laser treatments -- just pure, unfiltered confidence.
Image via @nyanzad_
Photo 2/16
Train Your Emotions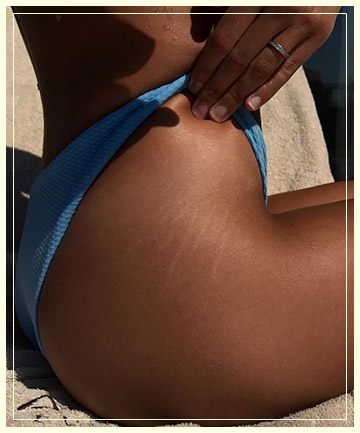 Need proof that women of all shapes and sizes get stretch marks? Not only does Kayla Itsines --you know, the fitness trainer with the insanely toned bod and more than 7 million Instagram followers -- have 'em but she tells her followers, "...I love them." In a shot revealing marks along her hip, she goes on to say, "I am a woman, and I am proud to be one and have these marks!" Healthy body, healthier mindset!
Image via @kayla_itsines
Photo 3/16
We're Sold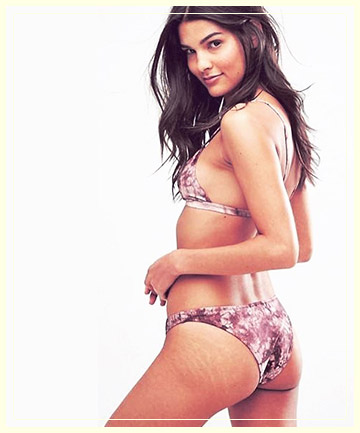 Sure, companies like ASOS may have hopped on the #bodypositive trend to try to sell us stuff, but we definitely don't mind the brand's summer 2017 swimsuit campaign that advertised gorgeous models' stretch marks along with trendy two-pieces.
Image via ASOS
Photo 4/16
Model Behavior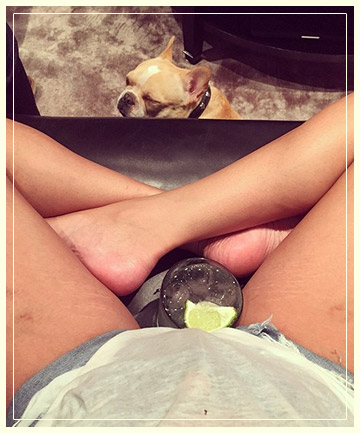 No surprise here: the stylish Sports Illustrated model was ahead of the body positive trend, taking to Instagram back in 2015 to share a shot of the stretch marks on her thighs. "Stretchies say hi!" she nonchalantly captioned the shot, letting her multitude of followers know the marks are NBD in her mind. A few years later, she let us know
that she still feels "whatevs" about them
.
Image via @chrissyteigen
Photo 5/16
Under the Influence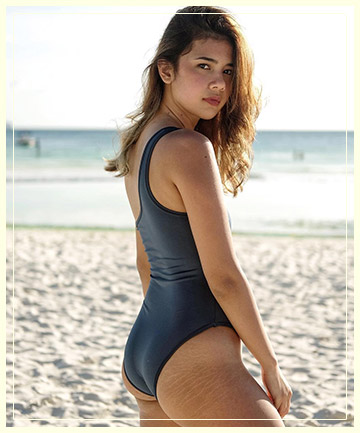 We're used to Instagram influencers like Lexi Mendiola uploading carefully curated shots making their lives -- and bodies -- seem nothing less than perfect, so it was refreshing to see the young social media star post a stretch mark-baring swimsuit shot. "It's taken me quite a while (23 yrs to be exact) but putting this out there to remind myself and everyone that it's really nothing to get all worked up or feel weird about," she said. "Here's to learning to love the lines." Excuse us while we hit "like."
Image via @leximendi